Add to iCal Calendar
Date/Time
Date(s) - 3 Jun 2024 until 6 Jun 2024
12:00 AM - 11:59 PM
Location
San Diego Convention Center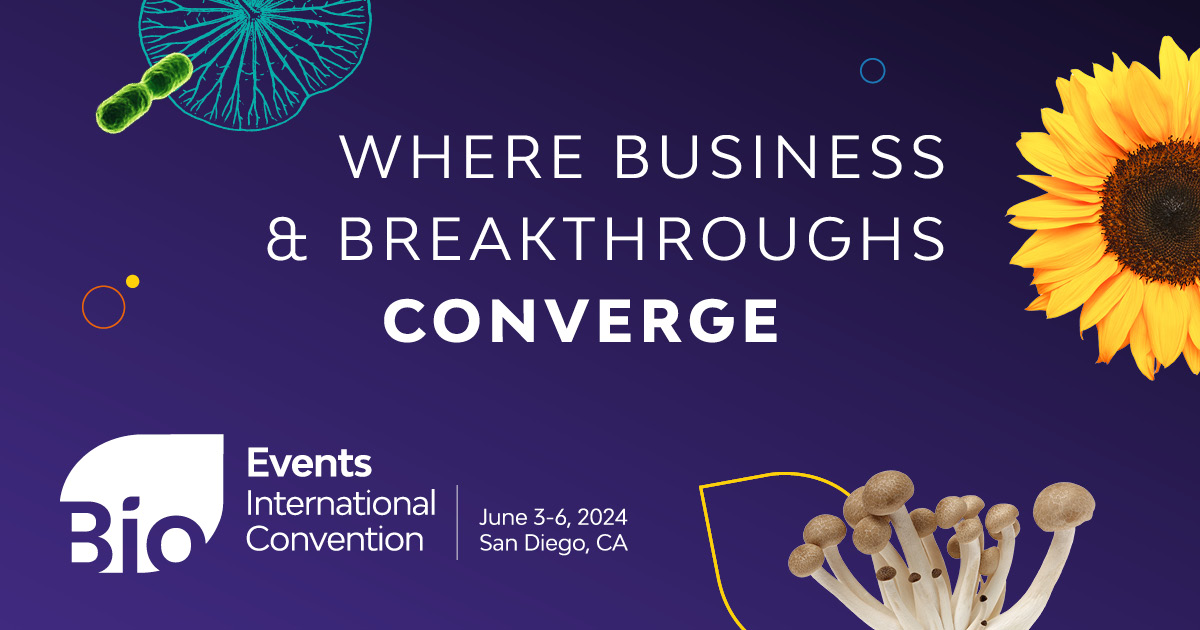 Get Ready!
The BIO International Convention is our industry's premier event.
Join us in San Diego June 3 – 6, 2024 to make key connections and demonstrate why Arizona is a top emerging bioscience state.
Offer expires on December 15, 2023.
The BIO International Convention is the largest and most consequential gathering of the biotech community in the world. Join us June 3-6, 2024, at the San Diego Convention Center.
Employees of AZBio Member Companies are eligible for a $200 discount on Premier or General registration rates. And, if you redeem your code during Early Bird registration, your total savings may exceed $400!
This offer expires on December 15, 2023, click the link and act today. A PASSWORD is required. Passwords will be sent via email AND be posted on AZBio In The Loop.
Click here to confirm that YOUR company is an AZBio Member.
Apply for Company Presentations & Start-Up Stadium
Company Presentations are a great way to increase your visibility at the BIO International Convention, especially in BIO One-on-One Partnering and attracting more partners to meet. These 13-minute podium presentations allow you to tell your company's story and advance your business development goals.
The deadline to submit an application will be May 2024 or until all spots are filled. So don't delay! If you have any questions regarding Company presentations please email program@bio.org.
Start-Up Stadium is designed to provide start-up companies with the opportunity to engage key members of the investment community, venture philanthropy groups, strategic partners, and non-dilutive capital at the world's largest biotechnology partnering event. During the 2024 BIO International Convention select finalists from around the world will share a quick pitch showcasing new technologies and therapeutic solutions to a panel of investor judges, followed by live feedback. Finalists will be eligible for a highly discounted registration rate to attend the 2024 BIO International Convention.  Applications close February 15, 2024.
This year will also feature evaluation of the presentations from seed-stage company finalists (less than $1M raised) separate from emerging company finalists (more than $1M but less than $10M raised to date) with a winner identified for each category. Past prizes have included 'fast-track' admission review to incubator programs at the Illumina Accelerator and The Innovation Space, as well as complimentary, one-year memberships in the Biotechnology Innovation Organization with access to the cost-savings programs of BIO Business Solutions.