Add to iCal Calendar
Date/Time
Date(s) - 7 Nov 2022 until 9 Nov 2022
7:00 AM - 7:00 PM
Location
Lotte Palace NYC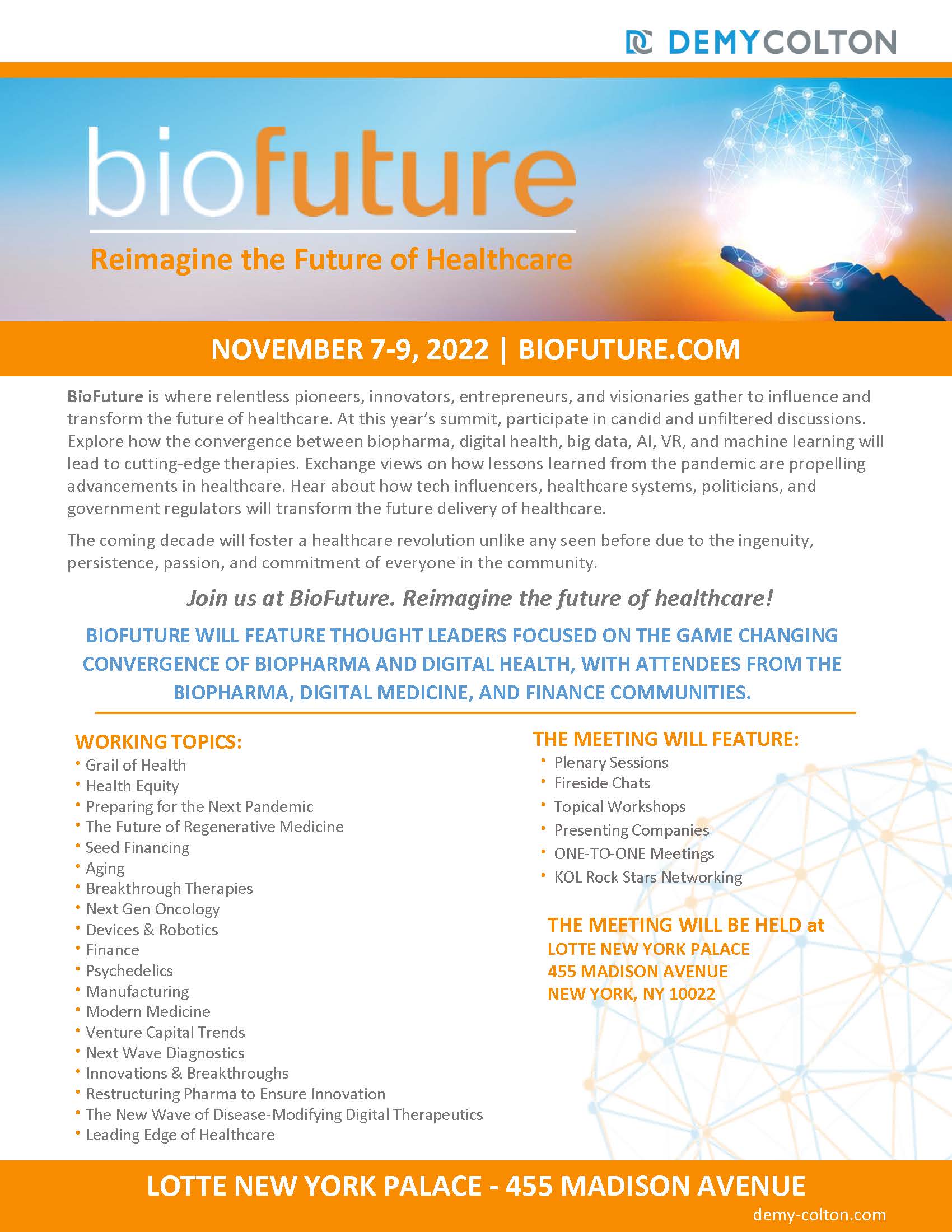 AZBio Members SAVE $200 on company presentations or registration.
Check your IN THE LOOPS for the AZBio Discount Code and follow the instructions below:
Presenting Company Discount – AZBio Members will receive a $200 discount off the company presentation fee by including the code found on IN THE LOOP in the "Additional Comments" field of the Request to Present form. The Request to Present form may be found after clicking on the Presentation Type (Public or Private), clicking on "Learn More" and then "Request a Presentation Slot". *Please note that this discount does not apply to Seed Company presentation slots which are already heavily discounted.
Attendee Registration Discount – If your members/clients would like to attend a BioFuture without a company presentation, they may use the code found on IN THE LOOP to receive a $200 discount off their attendee registration (attendee registration does not include a presentation slot). Register here and enter the code above when you select your registration type, in the "Coupon Code" field.