Add to iCal Calendar
Date/Time
Date(s) - 18 May 2021
8:00 AM - 9:00 AM

Developing Talent Using CEI LabForce
Tuesday May 18th, 2021   08:00 – 09:00 AM
Featured speakers:
 

Tom Schumann

, LabForce Project Lead, CEI Executive Director
Meeting Lead:
Russ Yelton, President/CEO, Yelton and Associates, LLC
Please join us for a virtual demonstration of CEI LabForce.
About Our Speakers
Tom Schumann- LabForce Project Lead, CEI Executive Director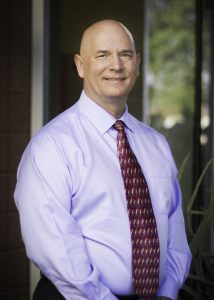 Thomas is an experienced business counselor providing financial and technical assistance to small and medium-sized businesses across a variety of industries and stages of development. Tom uses his background in economics, accounting and finance to help growing companies secure the financial resources required for growth through private investment and commercial and non-traditional lending. His educational background includes degrees in accounting and economics, an MBA, a doctoral candidate in Computer and Information Systems. He holds certifications as an SBA commercial loan underwriter and an INBIA Certification in Business Incubation Management, and he is a certified trainer in the Profit Mastery and Growth Wheel programs.
At the Center for Entrepreneurial Innovation (CEI), Thomas leads a state-of-the-art, award-winning business incubator that focuses on the commercialization of bioscience and medical device technologies emerging from Arizona's higher education community.  CEI is expanding its mission by launching LabForce, state-wide workforce training initiative focused on developing the skills and talent required by the Arizona bioscience industry.
Thomas came to CEI after a 25 year career in Michigan universities where he held a variety of leadership positions and spearheaded multiple state-wide outreach initiatives to support businesses and entrepreneurs, such as the Inventors Center of Michigan, the Michigan Manufacturing Resource and Productivity Center and the Michigan Business Incubation Association. Throughout his career, Tom has been at the forefront of technology use in education.  He was recognized by the Michigan legislature as "Michigan's E-Learning Pioneer" and has served as the Vice President of Academic Affairs for the Michigan Virtual University and the Michigan Virtual High School.
Russ Yelton, President/CEO, Yelton and Associates, LLC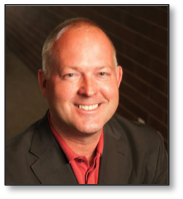 Russ Yelton is President/CEO of Yelton and Associates.  Yelton and Associates is a consulting firm that provides community development services to municipalities and scaling businesses.  Utilizing extensive business incubation experience and professional contacts, the firm assists business incubation projects, as well as private companies, to scale to obtain angel investment, private equity, as well as venture capital.  One current project include assisting in the development of LabForce a $5m project of the Maricopa Community College System to develop a bioscience workforce training center on the downtown medical campus in the newly constructed Wexford building.  This project for the last year has involved identifying life science companies from Flagstaff to Tucson to participate in pilot programs designed to build a sustainable workforce.  This program is also developing a statewide internship program to connect students to life science jobs in Arizona and retain them within Arizona's workforce.  Additional current projects include the creation of a STEM based technology commercialization center at the University of Advancing Technology in Tempe working with companies ranging from startups to companies such as Sonora Quest and Benchmark Electronics, working with the City of Tempe to develop entrepreneurship programs around capital formation and life science companies, training to support aerospace workers losing their jobs and seeking entrepreneurial opportunities in Prescott through NACOG,  development of a medical research facility in the City of St. Johns, Arizona and several others.
Previously, Yelton served as Chief Executive Officer of Pinnacle Transplant Technologies (PTT).  Under Yelton's leadership, PTT scaled from 20 to over 130 associates, grew to distribute products in every state in the United States, as well as 19 countries, increased processing and administrative space from 25,000 to 40,000 sq. ft. and grew revenues from $3.6m to over $20m.  PTT also was named to the Inc. 5000 list in 2016 and 2017. Prior to PTT, Russ was President/CEO of the Northern Arizona Center for Entrepreneurship and Technology (NACET).  At NACET, Russ oversaw the development of multiple business incubation sites across the State of Arizona, including the Center for Entrepreneurial Innovation at Gateway Community College (CEI), the Maricopa Center for Entrepreneurship (MCE) in the City of Maricopa, as well as the Native American Incubation Network (NAIN). Upon his departure, 62 companies were in the current portfolio, and clients raised over $82 million in capital in 4 years. He also served as the founding President of the Arizona Business Incubation Association (AzBIA).