Add to iCal Calendar
Date/Time
Date(s) - 14 Jan 2022
7:00 AM - 5:30 PM
Location
Biomedical Sciences Partnership Building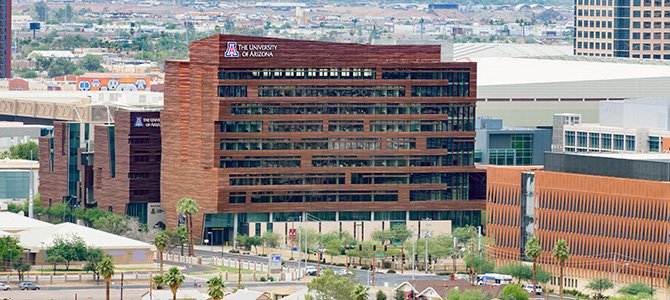 The 2022 Precision Medicine and Pharmacogenomics: Propelling Proof and Practice in Populations Symposium is coming Friday, Jan. 14, 2022. Registration for this event is free.
For the event, keynote speakers and their topics will include:
Andrew Monte, MD, PhD, president of Pharmacogenomics, Global Research Network – Global Challenges and Solutions for PGx.
Jason Vassy, MD, Harvard Medical School and clinical investigator for the Boston VA – Clinical Applications of Precision Medicine.
Monica Kraft, MD, principal investigator, All of US, Arizona – All of U.S. and PGx.
Tara Sklar, JD, University of Arizona – Genetic Technologies: Access, Rights, Privacy, and Consent.
Download the full event schedule (PDF)
A light breakfast and lunch will be served. Seating is limited, so register soon.

This symposium is a recurring annual event. We hope this series will enhance collaborations in Arizona and beyond and will improve access to precision medicine to patients in Arizona. The event will be held in the Biomedical Sciences Partnership Building, E115 and E113, 475 N. 5th St., Phoenix 85004.
For those who cannot attend, sessions will be recorded and made available in online courses later in 2022.
For more information, please contact Kieran Richardson, director of Clinical Decision Support and Pharmacogenetics.
This is a planned CME event. While designed for health care professionals, community members are invited.