Add to iCal Calendar
Date/Time
Date(s) - 30 Apr 2020
10:30 AM - 11:30 AM
Location
Webinar
Testing:
The Key to Getting to the End of the COVID-19 Health Emergency
Join us for a virtual meeting and discussion with Mara G. Aspinall of BlueStone Venture Partners as we explore where we have been where we are, and where we need to get to so that we can bring this health emergency to an end.
Date: Thursday, April 30, 2020
Time: 10:30 AM – 11:30 AM

Access information will be provided via email following registration.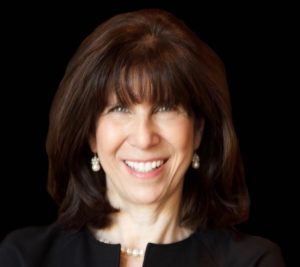 Mara G. Aspinall is a healthcare industry leader and pioneer committed to active civic involvement. She is Managing Director and Co-Founder of BlueStone Venture Partners, a venture fund investing in life sciences technology companies in the US Southwest. She is also CEO of the Health Catalysts Group, a consulting firm dedicated to the growth of health information technology and diagnostics firms, publishing the popular Health Catalysts Diagnostics Year in Review. She is a member of the Board of Directors of Abcam plc (ABC), Allscripts (MDRX), Castle Biosciences (CSTL), Orasure (OSUR), and Blue Cross Blue Shield Arizona.
Most recently, Aspinall was certified in Cybersecurity Oversight from Carnegie Mellon University.
Prior to founding BlueStone, Aspinall had extensive experience in the risk-based capital industry. She has served as advisor on life sciences transactions for large venture capital and private equity firms. At BCBS Arizona, Aspinall chaired the Board of their strategic corporate venture fund, Trinnovate Ventures.
As President and CEO of Ventana Medical Systems, a billion-dollar division of The Roche Group, (now Roche Tissue Diagnostics) Aspinall led her world-class team to new financial success, more than two dozen major instrument and assay launches as well as global leadership in companion diagnostics.
Previously, she served as President of Genzyme Genetics and Genzyme Pharmaceuticals. Genzyme Genetics grew into the country's leading diagnostic testing company and was sold to LabCorp for $1 billion.