Add to iCal Calendar
Date/Time
Date(s) - 30 Sep 2022
9:00 AM - 12:00 PM
Location
Creighton University Health Sciences Campus

Patients are the reason we do what we do.
Join the conversation on life science innovation from the patient perspective.
Date: Friday, September 30, 2022
Time: 9:00 AM – 12:00 PM
Location: Creighton University Health Sciences Campus, 3100 N Central Ave, Phoenix, AZ 85012

Registration is complementary but space is limited.
Attendees are responsible for parking fees in the Park Central parking structure
Agenda
9:00 AM Check-in, Networking, Refreshments
10:00 AM Program Begins
Opening & Welcome – Joan Koerber Walker & Gabrielle Finley-Hazle
Life Experience Spotlight – Rob Survick, Anni Foster
Panel: My Acute Disease Became Chronic

David Larwood (Moderator), Matt Nelson, Dylan Peay

Life Experience Spotlights – Andrea Tyler Evans, Lena Spotleson
Panel: Navigating the Healthcare System from the Patient Perspective

Francine Hardaway (Moderator), Chris Walker, Lena Spotleson, Taylor Hoffman

Life Experience Spotlight
What comes next: Advocacy Matters

Joan Koerber-Walker (Moderator)hosts a conversation with Arizona Legislative Bioscience & Healthcare Caucus Co-Chairs, Representative Daniel Hernandez and Representative Justin Wilmeth.
12:00 PM Program concludes
About our speakers: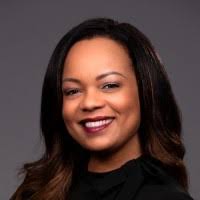 Gabrielle Finley-Hazle is President of Dignity Health Arizona Central and West Valley markets, which includes Dignity Health St. Joseph's Hospital and Medical Center, Dignity Health St. Joseph's Westgate Medical Center, and several outpatient and satellite operations throughout the greater Phoenix area. Dignity Health St. Joseph's Hospital and Medical is a large teaching hospital and a proud partner of Creighton University. Finley-Hazle leads a team of more than 6,000 employees and physicians who are dedicated to providing excellent patient care and improving the quality of life in the community. She is a servant leader who focuses on improving the health of patients through systems of care and making a positive impact in the communities she has the privilege to serve. She is a strong advocate of employee engagement and development and passionate about community benefit and health equity programs.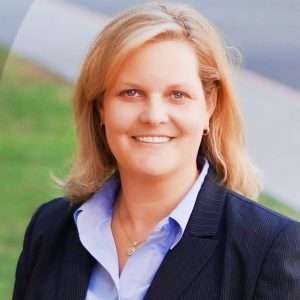 Anni Foster is a mom and a cancer survivor.
Foster has served as the General Counsel for Arizona Governor Doug Ducey since 2018 and has served in his administration since he assumed office in 2015.
She has also served her community through organizations such as the Boy Scouts of America and her church. A native east coaster, Foster has made Arizona her home where she enjoys spending time with her sons and dog outdoors.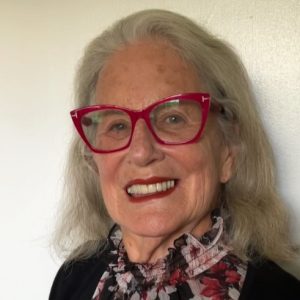 Francine Hardaway has been writing about healthcare topics for over 20 years including for Fast Company, Medium, and the US Health Crisis blog. She is a 3x entrepreneur who finally exited by selling a
company to Intel. After her successful exit in 1999, Francine co-founded Stealthmode Partners, an accelerator for startups, and co-founded the Opportunity Through Entrepreneurship Foundation (OTEF) in 2005.
Fast forward 23 years and Stealthmode Partners is still going strong. OTEF has partnered with AZBio to create AZAdvances, an initiative to support the creation of health innovations in Arizona. Today, Francine spends her time coaching entrepreneurs and investing in crypto, Web3, and healthtech. #changeisgood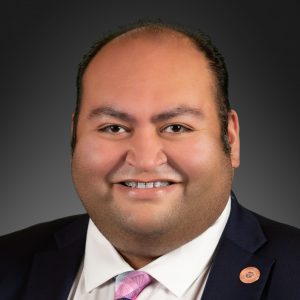 Representative Daniel Hernandez, Jr. is a native Arizonan, lifelong Democrat, and Member of the Arizona State Legislature representing South Tucson, Sahuarita, Green Valley and Santa Cruz County. He currently serves on the Public Safety and State & International Affairs Committees and is the Co-Founder of the LGBT Caucus and founding co-chair of the Arizona Legislative Bioscience & Healthcare Caucus.
In 2011, while working in the office of Congresswoman Gabrielle Giffords, Hernandez took actions on January 8th with which he is credited with saving her life. That day and the aftermath drove him to advocate for Gun Violence Prevention at the state and national level, which he does to this day.
He continues to fight for education funding, protections for marginalized communities, access to quality and affordable healthcare and an economy that works for all Arizonans.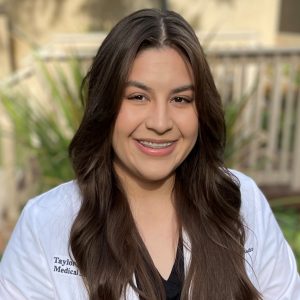 Taylor Hoffman is medical student at the University of Arizona College of Medicine – Phoenix. As a lifelong patient managing multiple autoimmune diseases, including Type 1 Diabetes, Taylor has used her experiences to influence policy, pass legislation, and teach advocacy insights.
She was recently awarded the Primary Care Physician Scholarship for her focus on the voice of the patient in chronic disease management.
Taylor has a Master's of Medical Studies from the UACOM-P and graduated Summa Cum Laude from Arizona State University with a B.S. in Neurobiology, Physiology, and Behavior.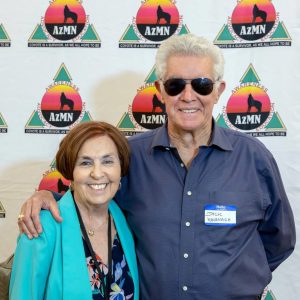 Jack Kavanagh & Barbara Kavanagh were just days away from their wedding, in May of 1991, when the couple got a frightening diagnosis. Jack has multiple myeloma, a rare and often misdiagnosed blood cancer of
the bone marrow. Over their shared journey, with Jack as patient and Barbara as caregiver, they have worked together to meet life's challenges to help others with their cancer journeys. In 2012, Barbara founded the Arizona Myeloma Network (AZMN) which works to support cancer patients and their families.
Today this dynamic duo is on a mission to educate patients and their caregivers on the disease, and close the gap between 'what they know' and 'what they should know'.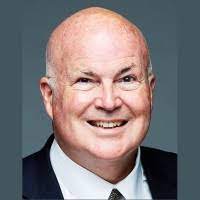 David Larwood was infected with the polio virus as a young boy but did not let the long-term effects of his illness keep him from pursuing his passions. Today, David is a participant in a study of patients experiencing the long-term effects of COVID-19.
David is the CEO and Founder of Valley Fever Solutions, a company dedicated to developing new medicines to treat a disease that impacts the lives of too many Arizonans.. He is an experienced business executive with 19 years experience as VP or CEO.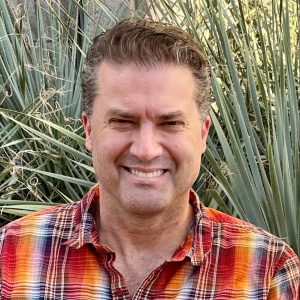 My name is Matt Nelson. First and foremost am a father to two wonderful daughters and a husband to a fantastically talented wife. Throughout my career I have held roles in the support of science, mostly in the neuroscience field and as luck would have it, I have worked at Barrow Neurological Institute at St Josephs Hosptial and Medical Center as a research operation manager for last 12 years. In February of 2016, I came home with facial numbness and didn't think much of it. After a visit to urgent care, the ER a neurologist and finally an MRI, I was diagnosed with relapse remitting MS. I have been on disease modifying therapy ever since. This therapy is designed to inhibit my immune cells that are thought to target the neuronal myelin, from leaving the lymphatic system.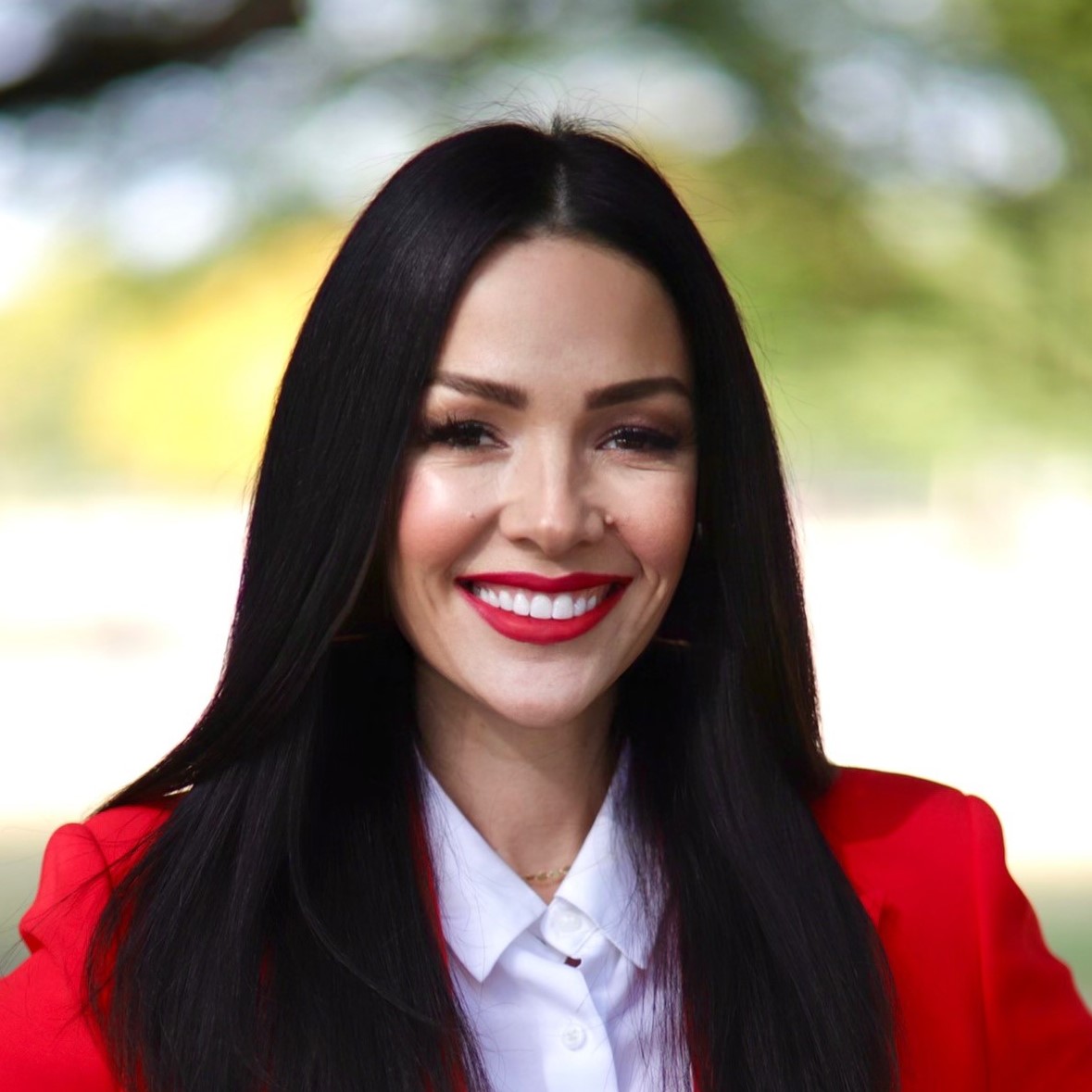 Lena Spotleson is a native of Phoenix, Arizona. She was born and raised in central Phoenix and has been a high school basketball coach for 19 years. At the young age of 26, Lena was diagnosed with stage 4 cancer and was given a 25% chance of survival. She currently works for the American Cancer Society as the Director of Corporate Relations. She obtained her Bachelor's degree from Arizona State University and a Master's degree from Grand Canyon University in Education. Lena has been married for over 16 years and has no children. Her passions include volunteering for various cancer organizations and loves sports and traveling.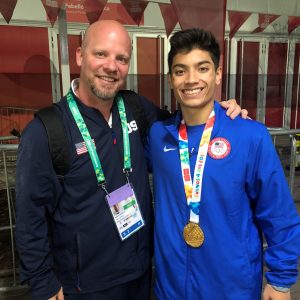 Rob Survick is a father of 2 kids and a loving husband to his wife, Missy. Additionally, he coaches men's gymnastics and was coaching at the Youth Olympics when he realized he was experiencing loss of strength in his left arm. Today he is living with ALS and while there isn't currently a cure for ALS, he is living life and optimistic he will get access to some promising treatments currently being evaluated.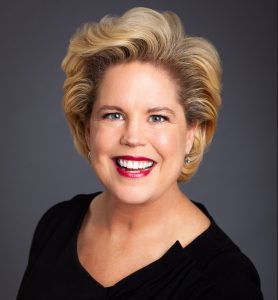 Andrea Tyler Evans is the Owner/Publisher of Frontdoors Media, the home of Frontdoors Magazine and The Red Book. Frontdoors Media is a print and digital publication company dedicated to celebrating the people and groups who give generously and work to build the future of our community. Prior to acquiring Frontdoors in 2017, Andrea was a strategic event planning consultant for 15 years. She is a graduate of Valley Leadership Institute and proud ASU alumni. Andrea volunteers with a number of Valley nonprofit organizations that help women, children and the arts. She is married to Tom Evans and mom to Thomas, Ellie and their rescue kitties, Sally and Shelly. Andrea is also a three-time survivor of esthesioneuroblastoma, a rare skull-based cancer.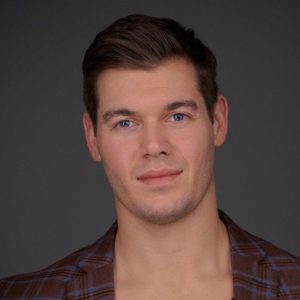 Chris Walker is a corporate executive, entrepreneur, husband, and GIRL DAD. He is also an active advocate for people living with Crohn's Disease. In 2009, Chris was pursuing his dream of playing professional hockey and living the life of an elite athlete when something changed. He lost 90 pounds and ended up in the hospital. The diagnosis – Crohn's disease.
Researchers estimate that more than half a million people in the United States have Crohn's disease and the numbers are increasing. Experts do not know the reason for this increase or what causes this autoimmune response.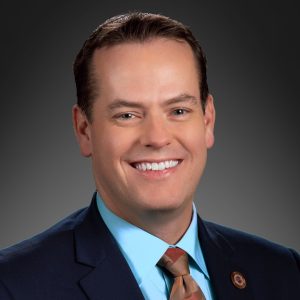 Representative Justin Wilmeth works to expand opportunity and continue Arizona's legacy of innovation and prosperity.
Justin is proud to live in the Deer Valley area, a proud transplant who chose to make Arizona home because of its freedom and opportunity and works to protect these vital concepts at the State Legislature.
Justin serves as co-chair of the Arizona Legislative Bioscience & Healthcare Caucus.
---
Thank you to our sponsor!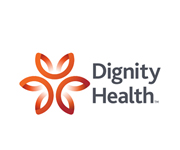 Voice of the Patient is an official Arizona Bioscience Week Event. Click the image to learn more.