KENNEDY SPACE CENTER, FL., January 9th, 2014 (CASIS PR) — The Center for the Advancement of Science in Space (CASIS) is proud to announce its first sponsored research payloads have launched to the International Space Station (ISS) on board the Orbital Sciences Corporation Cygnus cargo capsule. This launch marks a historic moment for the nonprofit responsible for promoting and managing research on board the ISS U.S. National Laboratory, as a variety of investigations under the CASIS manifest are part of Orbital's first full resupply mission to the orbiting laboratory.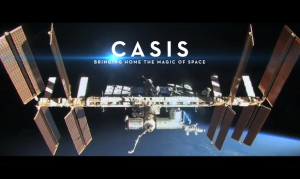 Orbital was selected by NASA to begin ISS resupply flights under the Commercial Resupply Service contract which authorizes eight missions to carry approximately 20,000 kilograms of cargo to the station over time. On its test flight in September 2013, the Cygnus capsule transported three CASIS-funded education payloads from the Student Spaceflight Experiments Program (SSEP). However, this flight signifies the first major payloads that CASIS brokered through its own outreach activities.
Research on this flight consists of a variety of payloads, including an investigation focused on antibiotic research examining physical and gene expression changes in bacteria in space with hopes of creating new and improved drug therapies on Earth. Multiple education payloads also will head to the ISS, such as Ants In Space – which will observe the colonization habits of ants in a microgravity environment and compare their patterns to those on Earth. Additionally, Procter & Gamble is teaming with Zin Technologies to investigate the absence of buoyancy-driven convection, specifically within colloids for the potential production of commercial products.
"Today's launch is a signature moment for CASIS and our partner, Orbital Sciences Corporation. The ability to partner with researchers and send their concepts to the ISS under a CASIS manifest is now real," said CASIS President and Executive Director, Gregory H. Johnson. "I firmly believe that today's launch is a pivotal moment to enable science in space for life on Earth."
In February 2014, fellow launch provider Space Exploration Technologies Corporation (SpaceX) is slated to send additional CASIS-sponsored investigations on board its Dragon capsule. To learn more about the research destined for the ISS during CASIS' first official launch increment period, Advancing Research Knowledge 1 (ARK1), please visit: ark1.iss-casis.org