New Senior Members' inventions range from a beating heart patch to optical devices that have enabled the modern internet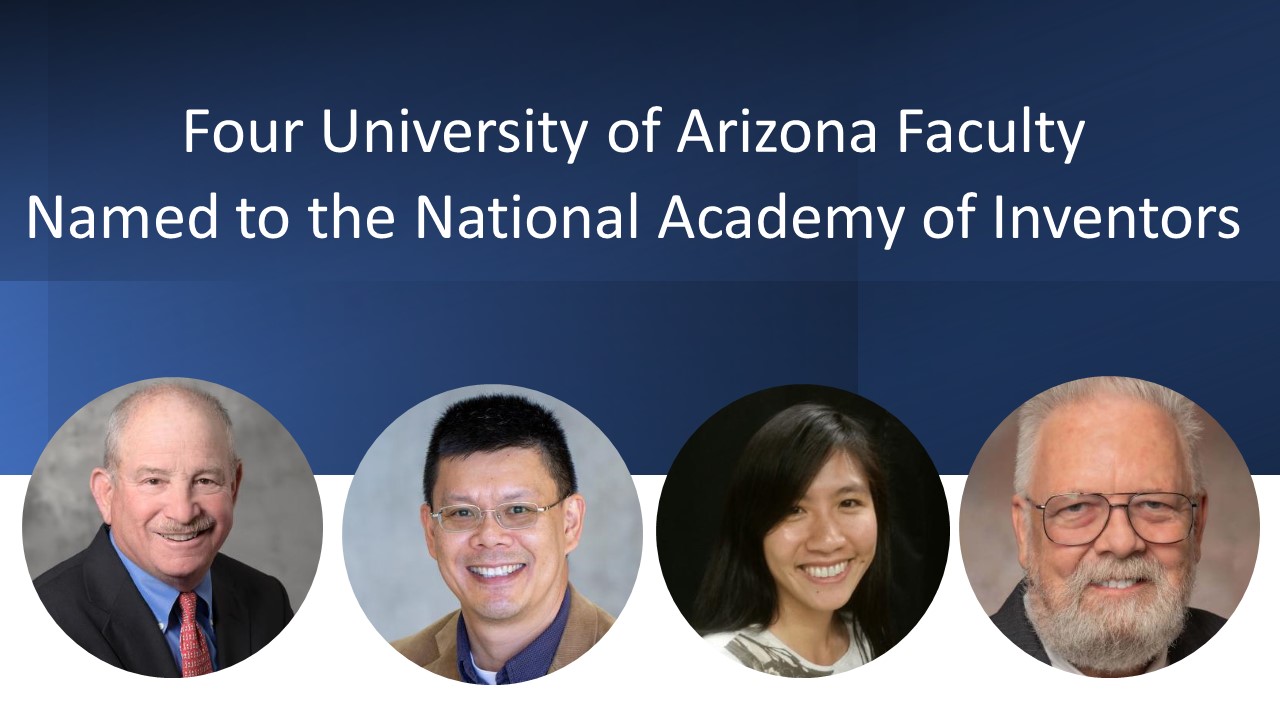 TUCSON, Ariz. – The National Academy of Inventors has named four University of Arizona faculty researchers among its 83-member 2022 class of Senior Members. NAI Senior Members are widely regarded as the world's top emerging academic inventors. The UArizona resarchers are Dr. Steven Goldman of the College of Medicine – Tucson; Stanley Pau, Ph.D., professor in the James C. Wyant College of Optical Sciences and the College of Engineering; Robin Polt, Ph.D., professor of chemistry and biochemistry in the College of Medicine – Tucson, the College of Pharmacy and the College of Science; and Judith Su, Ph.D., also a professor in the Wyant College. Drs. Goldman, Polt and Su are also members of the UArizona BIO5 Institute.
NAI Senior Members are active faculty, scientists, and administrators from NAI Member Institutions who have demonstrated remarkable innovation in producing technologies that have brought, or aspire to bring, real impact on the welfare of society. They also have growing success in patents, licensing, and commercialization, while educating and mentoring the next generation of inventors.
NAI Member Institutions, including the UArizona, are recognized as innovation powerhouses that continuously promote and foster the spirit of innovation.
"It's exciting to see UArizona faculty recognized by this honor each year," said Doug Hockstad, assistant vice president of Tech Launch Arizona (TLA), the office of the university that works with researchers to commercialize inventions stemming from UArizona innovation. "It's a clear indicator that not only is the UArizona a leader in cutting-edge research and innovation, but that we have a growing cultural and institutional focus on generating impact from those discoveries and achievements."
In total, the 2022 class of NAI Senior Members hails from 41 research universities. They are named inventors on over 1093 issued U.S. patents.
Dr. Steven Goldman, A Beating Heart Patch