CHANDLER, Ariz — (BUSINESS WIRE) — The Arizona Bioindustry Association (AZBio) today announced that GT Medical Technologies, Inc. (GT MedTech) has been named an AZBio Fast Lane Company and will be honored on October 2, 2019 at the AZBio Awards.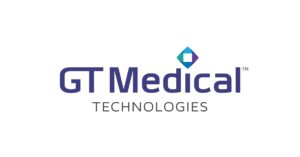 Approximately 400,000 Americans are newly diagnosed with some type of brain tumor each year.
For decades, clinicians have sought better treatments for these patients that would effectively target tumor cells while preserving healthy tissue, but to no avail. There have been few new effective therapies over the past 30 years, and outcomes for patients have improved very little during this time. Recurrence of brain tumors is common, and about half of all patients treated for brain tumors have their disease recur within a year. As a result, patients often run out of treatment options when their tumors reoccur.
"GT MedTech is a medical technology company passionately committed to improving the lives of patients with brain tumors," stated AZBio president & CEO Joan Koerber-Walker. "This company is an excellent example of how the combination of leading edge research and development combined with an experienced management team can move a company forward faster."
To raise the standard of care, a team of brain tumor specialists joined forces and created GT MedTech to address this critical, unmet need. Their extensive clinical expertise informed the design of GT MedTech's GammaTile™ Therapy, a Surgically Targeted Radiation Therapy (STaRT) that provides immediate, dose-intense treatment at the time of tumor resection.
GammaTile Therapy treats recurrent brain metastases, meningiomas, and gliomas, including glioblastomas (GBMs) like the one that look the life of Senator John McCain a year ago. GammaTile, which was developed in Arizona, is one of only seven treatments for glioblastomas that have been cleared or approved by the FDA in the past 30 years. GT Medical Technologies is headquartered in Tempe, Arizona, and the first GammaTile Therapy case in Arizona was performed earlier this year at HonorHealth Scottsdale Osborn.
GammaTile Therapy is unique. It uses a conformable, bioresorbable collagen "tile" with precisely embedded radioactive sources that deliver treatment where residual tumor cells are most likely to be, while minimizing undue radiation exposure elsewhere. As a result of this innovative approach to treating brain tumors, patients have seen extended median survival times for all brain tumor types. It is important to note that in addition to superior patient outcomes, the burden of treatment for patients and caregivers is minimized. This therapy results in fewer side effects compared to the current standard of care. Also, patients do not have to endure six weeks of daily external beam radiation therapy if they are treated with GammaTile Therapy.
To further its mission and to support getting this potentially lifesaving technology to more patients sooner, GT MedTech completed an oversubscribed $10M Series A financing round led by MedTech Venture Partners with participation from BlueStone Venture Partners that fully closed in January 2019.
"GammaTile Therapy was developed by a team of brain tumor specialists who were running out of options for their patients. Their urgency to find a viable solution for these patients led to the creation of GammaTile Therapy, which is designed to be immediate, safe, predictable, and effective," said Matthew Likens, president and CEO of GT MedTech. "With this funding, in addition to adding seasoned industry executives to our team, we look forward to building and expanding our commercialization efforts so that we can offer this new option to patients at brain tumor treatment centers across the United States."
The company's GammaTile™ Therapy began selling commercially and improving the lives of brain tumor patients in January 2019
Over the past 18 months, GT MedTech has achieved additional technical and operational milestones including:
Having 17 US Patents and 4 international patents granted since 2017
Successfully raising their $3.0M Seed financing round in January 2018
Completing a 108 patient clinical trial and analyzing the results in 2018
Obtaining FDA clearance for recurrent brain tumors in July 2018
Graduating from the Flinn Bioscience Entrepreneurship Program in 2018
Having their first publication accepted to the Journal of Neurosurgery (JNS) in December 2018
Successfully raising their $10M Series A financing round in January 2019
Completing the first commercial case in January 2019
Earning the Rosenblum-Mahaley Clinical Research Award For Best Neuro-Oncology Research at the American Association of Neurological Surgeons Annual Meeting in April 2019
Earning the Judith Stitt Best Clinical Research Award at the American Brachytherapy Society Annual Meeting in June 2019
Competitively selected and awarded each year, the AZBio Fast Lane Award recognizes the select few companies that have achieved outstanding milestones in the past 18 months. Significant progress can be measured by clinical results, regulatory approvals, certifications, collaborations, funding awards, product launches, job growth or product sales milestones.
---
About the AZBio Awards
A key component of Arizona Bioscience Week, The AZBio Awards & Life Science Fiesta brings together Arizona's life science and leadership community with visitors from around the country to celebrate life-science innovation and innovators. The AZBio Awards takes place on the evening of October 2, 2019 at the Phoenix Convention Center. Highlights of the evening will include honoring the honorable Jane Dee Hull, 20th Governor of the State of Arizona with the AZBio Pioneer Award for Lifetime Achievement and a celebration of the achievements of leading researchers, educators, and innovator companies. The Life Science Fiesta following the award ceremony features a Student Discovery Zone that showcases the work of fifty students from Arizona high schools, community colleges, and universities along with exhibits featuring Arizona companies and patient advocacy organizations.
Arizona Bioscience Week, including the AZBio Awards & Life Science Fiesta, are presented by AZBio and the Arizona Commerce Authority.
For more information on the 2019 AZBio Awards, visit www.azbioawards.com
For more information on Arizona Bioscience Week, visit www.AZBio.org/AZBW2019
About AZBio
For 16 years, the Arizona Bioindustry Association (AZBio) has supported life science innovation and life science innovators in Arizona. A key component in Arizona's life science ecosystem, AZBio is the only statewide organization exclusively focused on Arizona's bioscience industry. AZBio membership includes patient advocacy organizations, life science innovators, educators, healthcare partners and leading business organizations. AZBio is the statewide affiliate of the Biotechnology Innovation Organization (BIO) and works in partnership with AdvaMed, MDMA, and PhRMA to advance innovation and to ensure that the value delivered from life-changing and life-saving innovation benefits people in Arizona and around the world.
For more information visit www.AZBio.org and www.azbio.tv
AZBio Media Contact
Joan Koerber-Walker, Arizona Bioindustry Association
jkw@azbio.org 480-332-9636