The ISO 13485:2016 registration positions Humabiologics among the first global providers of GMP (Good Manufacturing Practices) grade human-derived biomaterials to support and expedite the future development of human regenerative therapies and tissue models for drug discovery through clinically relevant high-quality products.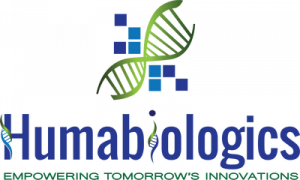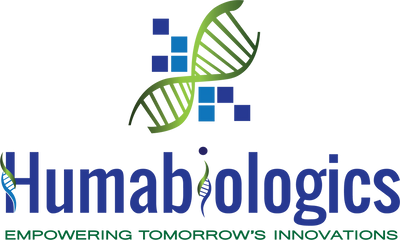 Press Release September 25, 2021
PHOENIX, Arizona – Humabiologics, an industry leader in providing human-derived biomaterials for regenerative medicine, is pleased to announce it is now ISO 13485:2016 certified and GMP compliant for the manufacturing of human-derived biomaterials. The scope of the certificate covers the design, manufacture, and distribution of human biomaterials, components, and sub-assemblies for use in research and development, medical devices, pharmaceuticals, and biologic products.
Humabiologics develops and commercializes high quality, affordable human-derived biomaterials for translational regenerative medicine applications such as cell therapy, bioprinting, tissue & disease modeling, and drug screening. Humabiologics recently introduced the world's first native human collagen and gelatin-based bioinks. By becoming ISO 13485:2016 registered, Humabiologics has proven its ability to manufacture these biomaterials under strict regulatory conditions including those required under the FDA's Good Manufacturing Practices (GMP).
"We are excited to continue our mission of providing clinically-relevant human-derived biomaterials under our GMP compliant ISO 13485 registered quality system to support our customers and partners for the development of regenerative human therapies and drug discovery", said Dr. Mohammad Albanna, CEO & Founder of Humabiologics. "As the field is accelerating towards creating human organs and tissues and paving the way to eliminate the use of unreliable animal models for drug discovery, we remain focused on consistently providing high quality products to standardize these research endeavors around the world and reduce the time and cost that is needed to develop innovative personalized human therapies.
About Humabiologics
Humabiologics is a regenerative medicine company founded by scientists and tissue industry experts focused on narrowing the gap between the gift of donated human tissues and researchers by providing human-derived biomaterials. Learn more at https://humabiologics.com
Contact:
Humabiologics, Inc
Dr. Mohammad Albanna, Founder & CEO
(312) 479 5199