PHOENIX, Ariz.– Humabiologics Inc., a regenerative medicine company founded by scientists and tissue industry experts, announced today it has successfully raised $1 million in seed funding.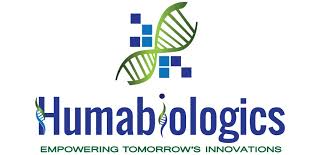 Founded in 2018, Humabiologics addresses the gap between the gift of donated human tissues and the translational research community.
Humabiologics launched the first of its kind human-derived native bone gelatin in late 2019 and provides one of the most affordable native human skin collagen for hydrogel applications and 3D bioprinting.
"Our ability to access capital during the current health emergency and challenging economic times is a testament to the strength of our team and the trust of our investors and shareholders in Arizona and several states," said Dr. Mohammad Albanna, founder & CEO of Humabiologics. "This funding will allow Humabiologics to continue to expand its ability to provide stable supply of clinically-relevant and affordable human-derived biomaterials that meet the needs of translational researchers working in the field of regenerative medicine."
Humabiologics distributes its products both domestically and internationally to academic and industry regenerative medicine research labs. Humabiologics products are used in the field of tissue engineering, regenerative medicine, cell culture, 3D bioprinting, disease models, and drug toxicity testing among the many other life sciences translational therapeutic research. The company has signed agreements with a leading tissue bank with a goal to save more donor tissue, make it more accessible, and accelerate future innovations in regenerative medicine.
"Arizona's bioscience sector has a strong and growing regenerative medicine segment," shared Joan Koerber-Walker, president & CEO of the Arizona Bioindustry Association. "Humabiologics is a great example of how our entrepreneurs are able to combine business and science to address an unmet need and address it by leveraging Arizona's support programs, local talent and early-stage investment capital."
Humabiologics has documented a trend of increasing demand since launching its products in late 2019. This investment will allow the company to continue to expand its current line of products. The company is currently planning to expand its facilities and operations in Arizona and has been expanding its team throughout 2020 with highly-experienced team members in the areas research and development (R&D), quality, and manufacturing teams. Humabiologics plans to further expand the team in 2020.
"As three more Phoenix startups get ready to compete in the 2020 BIO International Startup Stadium, we are thrilled to see that one of last year's participants, Humabiologics, has raised its seed fund. This is another example of incubation success from the Center for Entrepreneurial Innovation at GateWay Community College, and their work with such a great company" said Christine Mackay, Director, Phoenix Community and Economic Development. "Dr. Albanna's innovations and research places him in the good company of the growing number of successful bioscience innovators filling the Phoenix startup ecosystem."
"Humabiologics has greatly benefited from the support it has received from the City of Phoenix, the Arizona Commerce Authority, and the Arizona bioscience community", said Albanna. "We appreciate this support and look forward to continuing to develop our business within Arizona's growing bioscience sector."
About Humabiologics Inc.
Humabiologics is dedicated to extending the gift of tissue donation by developing and commercializing a stable supply of high quality and affordable human-derived biomaterials from donated tissue and organs for regenerative medicine therapies.
Humabiologics products comply tissue industry regulations and quality system standards. Humabiologics launched the first of its kind human-derived native gelatin and provides one of the most affordable native human skin collagens for 3D hydrogel applications and 3D bioprinting.
Humabiologics partners with academic and industry institutions to develop human-derived biomaterials for researchers to innovate regenerative medicine therapies to address debilitating diseases and improve the quality of life for patients.
Learn more at https://www.humabiologics.com
Contact:
Dr. Mohammad Albanna
(312)479-5199