Beacon Biomedical, Inc., a privately held company focused on developing patient friendly cancer screening announced that it received an investment from Hyalescent Ventures.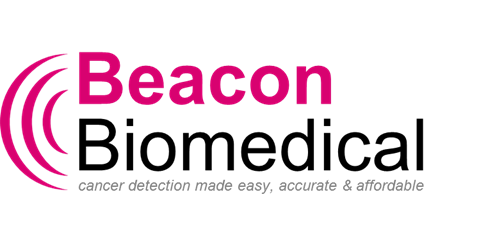 Beacon Biomedical, Inc. is a privately held assay development and medical device company focused on developing and commercializing easy, accurate and affordable colorectal, breast and lung cancer screening solutions.  Beacon has secured the exclusive worldwide rights from the NIH for the detection and quantification of a signaling protein called Cripto-1 (also known as teratocarcinoma derived growth factor-1) that has demonstrated the ability in multiple independent studies to differentiate colorectal cancer (CRC) from healthy controls at 100% sensitivity and 95% specificity in blood-based samples.
Hyalescent Ventures (http://hyalescent.com) is vertically focused investment organization focusing on healthcare and medical technology based in Phoenix, AZ. Hyalescent invests in non-incremental technologies that can significantly change how healthcare is delivered or how patients' lives are improved.
Dirk Beth, Managing Director and Founder of Hyalescent Ventures commented on the investment, "We are primarily interested in simple-to-use solutions in healthcare that make a big impact on a large patient population. Beacon's point-of-care solution makes good on this promise by providing an easy alternative for the 30 million patients who currently avoid colorectal cancer screening tests. Hyalescent invested in Beacon because we believe in their technology and more importantly, we invested because we believe in their management team.  With the technology they've secured and their vast knowledge of the medical diagnostics market, they have the opportunity to disrupt a $5.5 billion industry."
Don Weber, Beacon Biomedical's CEO added, "We are thrilled to have a partner in Dirk and Hyalescent Ventures. Current colorectal screening tests are extremely effective, but only when patients use them. The problem is that 30 million US patients don't get screened because they find colonoscopies or fecal based tests either painful, disgusting, embarrassing or just inconvenient.  Our singular focus is providing those patients alternatives that are extremely patient friendly as a means to increase their screening participation. This investment brings us one step closer to bringing easy, accurate and affordable cancer screening to millions and, in turn, saving more lives."
In addition to Hyalescent's investment, the company was recently awarded a Phase I Small Business Innovation Research (SBIR) Phase I Grant by the National Institutes of Health's (NIH's) National Institutes of Biomedical Imaging and Bioengineering (NIBIB).