Arizona has one of the top emerging bioscience and healthcare sectors in the United States. But, most people have never seen you in action. AZBio wants to change that! AZBio Communication Campaigns put AZBio Members Companies in the spotlight. Send us your photos, videos, and press releases.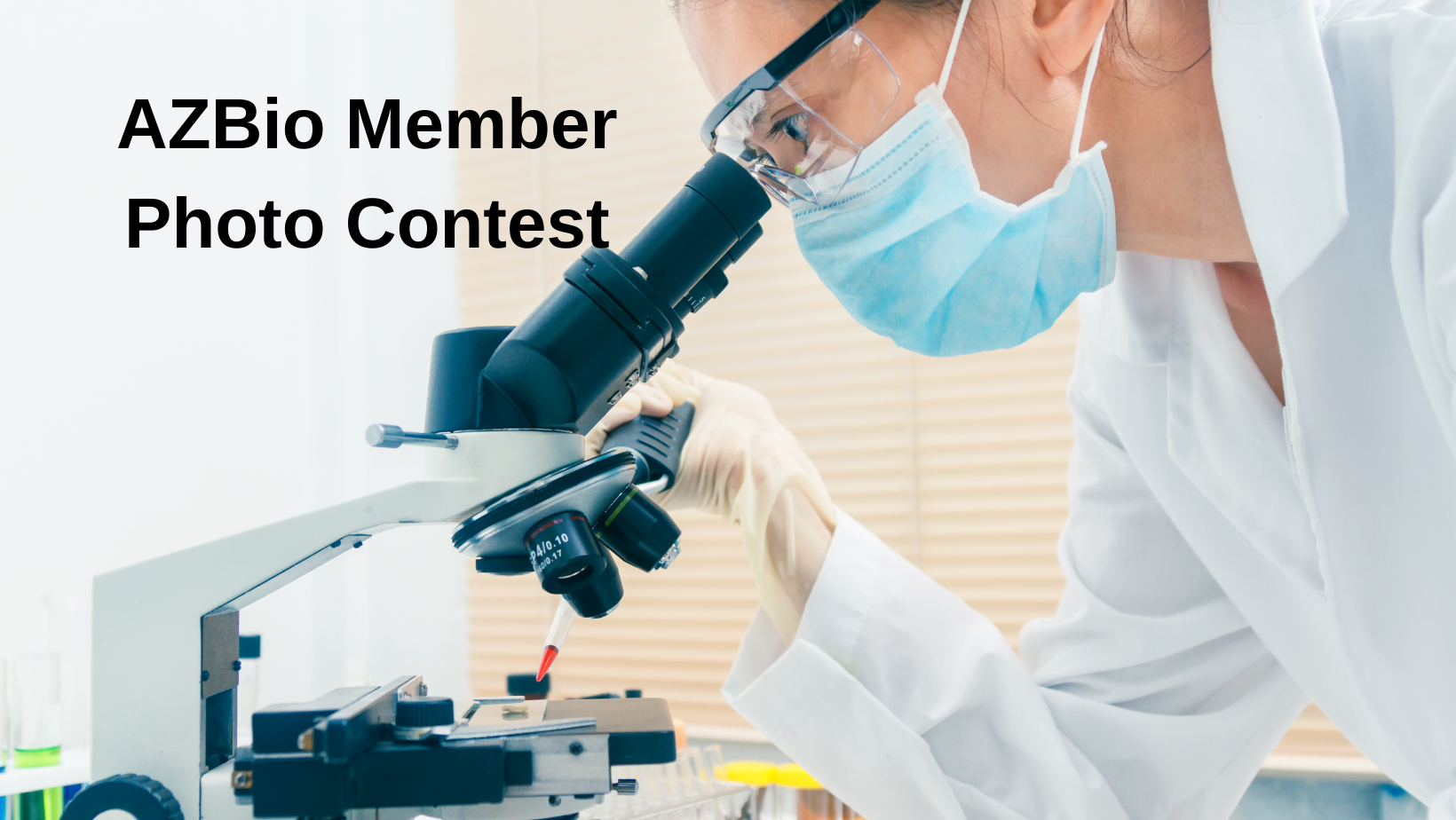 We're refreshing the AZBio and AZAdvances photo and video libraries and we need your help!
AZBio photo and video libraries are used to illustrate stories on AZBio.org, AZBio IN THE LOOP emails, and AZAdvances.org. They also may be used in AZBio Videos, in our Health Innovation Spotlights Campaign on ABC15 and CW61, print media, and across our social media channels on Facebook, Twitter, LinkedIn, Instagram and more.
The more we tell these stories, the more people understand the impact AZBio Members make.
2022 AZBio Member Photo Contest
To thank you for contributing your images, we have created the AZBio Member Photo Contest.
Each time an employee of an AZBio Member Company contributes an original JPG or PNG image or MP4 video clip (b-roll) or AZBio Members in action, they receive ONE entry into the AZBio Member Photo Contest.
Each month, from March to August, AZBio will draw ONE winner from the combined pool of entries. The winner will receive TWO tickets to the 2022 AZBio Awards on September 28, 2022. That's a $150 prize value.
Contest Rules and Guidelines:
All contestants are required to be employees of AZBio Member Companies. To confirm your company's member status, check the AZBio Member Directory.
Images must be provided as 300 dpi in JPG or PNG. Video footage is required to be in MP4 format.
The AZBio Release Form must be signed by the content creator as well as by all subjects (people) shown in the photo or video.
Submission of a photo or video with the signed AZBio Release Form constitutes a contest entry. There is no limit to the number of Contest Entries that can be submitted by an employee of an AZBio Member Company.
Once AZBio accepts a contest entry, the photographer/videographers name will be added to the contestant pool. The monthly winner of TWO tickets to the 2022 AZBio Awards will be announced on the AZBio IN THE LOOP each month. Drawings will occur at the end of March, April, May, June, July, and August 2022.
To submit your photo or video WITH YOUR RELEASE FORM, click here.
Notice: Submission of your photo or video clip does not guarantee that AZBio will publish or otherwise use the photo or video as described above.