A 4th of July Message from AZBio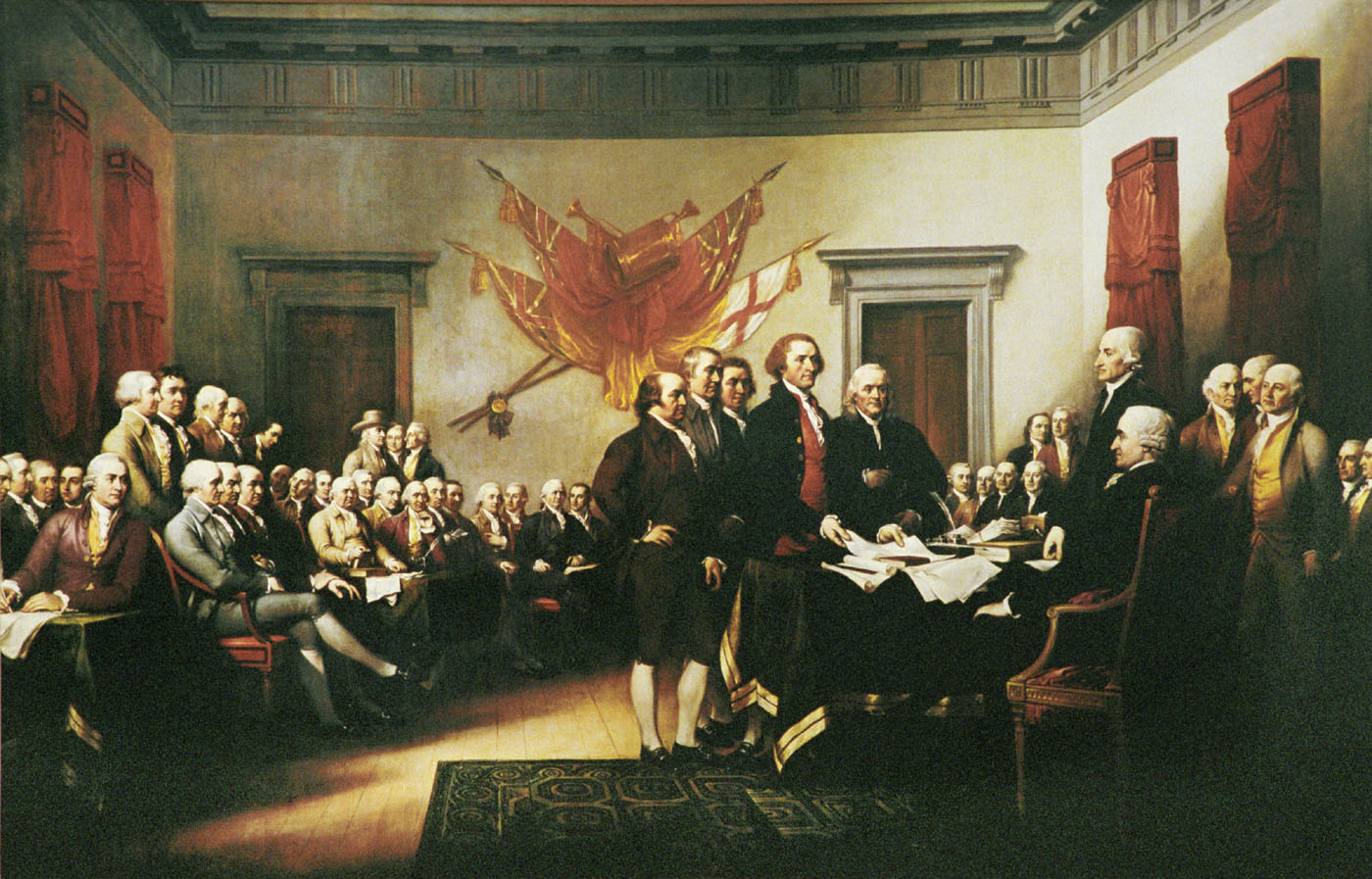 The 4th of July is almost here.  A day when we celebrate a group of innovators with a deep belief that "all men are created equal, that they are endowed by their Creator with certain unalienable Rights, that among these are Life, Liberty and the pursuit of Happiness…" ( Full text of the Declaration of Independence, July 4, 1776)
Working together, with men and women from all walks of life, they acted on this belief and the result is the country we live in today.
Now, 236 years later, a new generation of innovators here in Arizona focuses on the biosciences to make LIFE better.
Like those early Americans, we are physicians, farmers, scientists, business owners and lawyers.  And like those early leaders we are pioneers in looking for answers and developing solutions that will make life better for our fellow Americans and ultimately for the world.
So, this 4th of July, while we take a break to enjoy the fireworks, a back yard barbecue, or time with family and friends, let's take a minute to remember those early innovators who put it all on the line for what they believed in so that today we can too.

Occupations of the Signers of the Declaration of Independence
| | | |
| --- | --- | --- |
| Name | State | Occupation |
| Adams, John | Massachusetts |  Lawyer |
| Adams, Samuel | Massachusetts |  Merchant |
| Bartlett, Josiah | New Hampshire |  Physician |
| Braxton, Carter | Virginia |  Plantation Owner |
| Carroll of Carrollton, Charles | Maryland |  Merchant/Plantation Owner |
| Chase, Samuel | Maryland |  Lawyer |
| Clark, Abraham | New Jersey |  Lawyer/Surveyor |
| Clymer, George | Pennsylvania |  Merchant |
| Ellery, William | Rhode Island |  Lawyer/Merchant |
| Floyd, William | New York |  Land Speculator |
| Franklin, Benjamin | Pennsylvania |  Scientist/Printer |
| Gerry, Elbridge | Massachusetts |  Merchant |
| Gwinnett, Button | Georgia |  Merchant/Plantation Owner |
| Hall, Lyman | Georgia |  Physician/Minister |
| Hancock, John | Massachusetts |  Merchant |
| Harrison, Benjamin | Virginia |  Plantation Owner/Farmer |
| Hart, John | New Jersey |  Land Owner |
| Hewes, Joseph | North Carolina |  Merchant |
| Heyward Jr., Thomas | South Carolina |  Lawyer/Plantation Owner |
| Hooper, William | North Carolina |  Lawyer |
| Hopkins, Stephen | Rhode Island |  Merchant |
| Hopkinson, Francis | New Jersey |  Lawyer/Musician |
| Huntington, Samuel | Connecticut |  Lawyer |
| Jefferson, Thomas | Virginia |  Lawyer/Plantation Owner |
| Lee, Francis Lightfoot | Virginia |  Plantation Owner |
| Lee, Richard Henry | Virginia |  Plantation Owner/Merchant |
| Lewis, Francis | New York |  Merchant |
| Livingston, Philip | New York |  Merchant |
| Lynch Jr., Thomas | South Carolina |  Lawyer |
| McKean, Thomas | Delaware |  Lawyer |
| Middleton, Arthur | South Carolina |  Plantation Owner |
| Morris, Lewis | New York |  Plantation Owner |
| Morris, Robert | Pennsylvania |  Merchant/Land Speculator |
| Morton, John | Pennsylvania |  Farmer |
| Nelson Jr., Thomas | Virginia |  Merchant/Plantation Owner |
| Paca, William | Maryland |  Lawyer/Plantation Owner |
| Paine, Robert Treat | Massachusetts |  Lawyer/Scientist |
| Penn, John | North Carolina |  Lawyer |
| Read, George | Delaware |  Lawyer |
| Rodney, Caesar | Delaware |  Plantation Owner/Soldier |
| Ross, George | Pennsylvania |  Lawyer |
| Rush, Benjamin | Pennsylvania |  Physician |
| Rutledge, Edward | South Carolina |  Lawyer/Plantation Owner |
| Sherman, Roger | Connecticut |  Lawyer |
| Smith, James | Pennsylvania |  Lawyer |
| Stockton, Richard | New Jersey |  Lawyer |
| Stone, Thomas | Maryland |  Lawyer |
| Taylor, George | Pennsylvania |  Merchant |
| Thornton, Matthew | New Hampshire |  Physician |
| Walton, George | Georgia |  Lawyer |
| Whipple, William | New Hampshire |  Merchant |
| Williams, William | Connecticut |  Merchant |
| Wilson, James | Pennsylvania |  Lawyer |
| Witherspoon, John | New Jersey |  Minister |
| Wolcott, Oliver | Connecticut |  Lawyer |
| Wythe, George | Virginia |  Lawyer |
 Source:  http://www.usconstitution.net/declarsigndata.html