PHOENIX, Ariz. — Victor Ortega, M.D., Ph.D., has been named associate director of Mayo
Clinic's Center for Individualized Medicine in Arizona.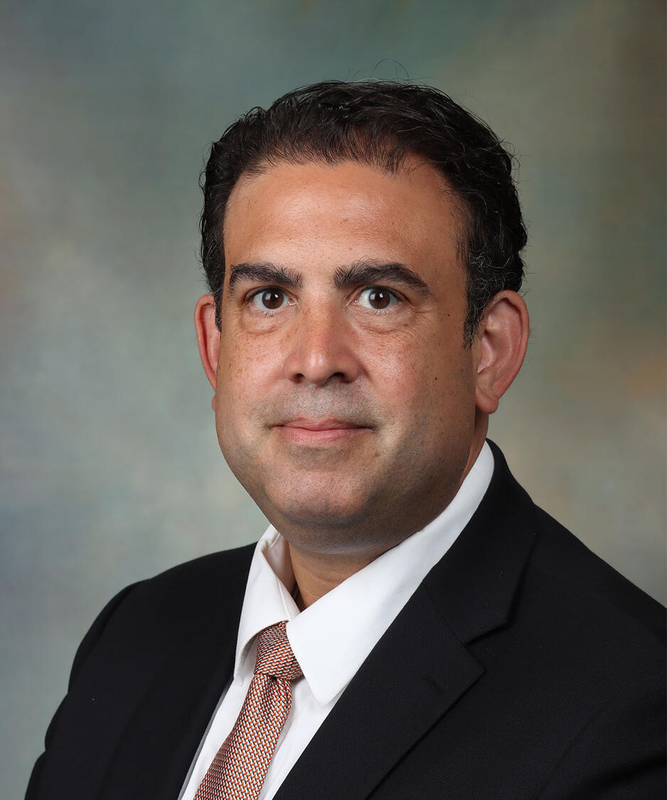 In this role, Dr. Ortega joins other healthcare providers and researchers to deliver state-of-the-art
methods and tools needed for next-generation diagnostics and cures for disease ― all tailored to
the individual patient.
Dr. Ortega is a senior associate consultant in Mayo Clinic's Division of Pulmonary and Critical Care and a professor of medicine at Mayo Clinic College of Medicine and Science.
Dr. Ortega leads genomic research studies across multiple networks funded by the National
Heart, Lung, and Blood Institute and focused on how variation in an individual's genes can
influence or alter the risk for more severe asthma, chronic obstructive pulmonary disease,
emphysema and impaired response to commonly used drugs, a line of research called
pharmacogenetics. His research champions ethnic and racial diversity to improve inclusion in
genetic studies and understand health disparities.
Dr. Ortega earned his medical degree from Ponce School of Medicine in Puerto Rico, completed
a fellowship at Wake Forest Baptist Medical Center, and earned a Ph.D. from Wake Forest
University Graduate School of Arts and Sciences.
###
About Mayo Clinic
Mayo Clinic is a nonprofit organization committed to innovation in clinical practice, education
and research, and providing compassion, expertise and answers to everyone who needs healing.
Visit the Mayo Clinic News Network for additional Mayo Clinic news.
Media contact: Gerri Kelly, Mayo Clinic Communications, kelly.geraldine@mayo.edu