MSDx, Inc., announced today that David McCaleb has joined its Board of Directors. With over thirty years of experience in leading pharmaceutical companies and biotech start-ups, his successful track record in commercialization and fundraising will augment the MSDx team. 
During Mr. McCaleb's career he played a central role in the establishment of commercialization infrastructure at several highly successful companies including Amgen, Cephalon, Gilead and CV Therapeutics. He has directed the worldwide introduction of billion-dollar products, including Merck's Vasotec® and Amgen's Neupogen®. At CV Therapeutics, he led the growth of the operations from 1 employee to almost 500 around the country.  There he managed the launch of their first product, Ranexa®. Currently he is the Chief Executive Officer of Susavion Biosciences.
"We are honored to have David McCaleb join our Board," says Marie Wesselhoft, President of MSDx. "Launching a 'Personalized Medicine' solution in today's market requires knowledge of both the pharmaceutical and  diagnostic markets.  It calls for innovative business models and launch strategies.  David McCaleb's tremendous operational experience and successful track record bring just the skill set that MSDx needs at this phase in its development."
Mr. McCaleb remarks, "My career has been spent providing physicians with breakthrough products to better care for their patients. The diagnostic tools under development by MSDx aim to fill a significant void in patient management.  I have been particularly impressed with the unique power of the MSDx WINDOW INTO THE BRAINTM biomarker technology.  I believe these tests can provide the neurologist with an important source of new data to help address the difficult decisions they face every day."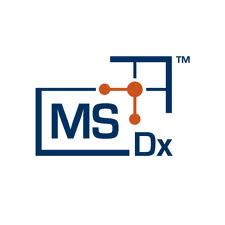 About MSDx, Inc.
MSDx discovered a novel source of blood-based biomarkers that can offer a real-time view of disease activity in the brain.  The company refers to its proprietary, patent-pending approach as WINDOW INTO THE BRAINTM.   Multiple Sclerosis is the first disease of focus for the company.  Ultimately, this technology may be applied in other brain diseases such as Parkinson's disease, Alzheimer's disease, and Traumatic Brain Injury.  Ms. Wesselhoft says, "Our products will provide clinicians with important information on disease activity earlier in the disease process. This critical data can aid in determining whether drug therapy is working for an individual patient, and offer insights into personalized patient care over time."
MSDx is developing Laboratory Developed Tests (LDT) as well as In Vitro Diagnostic (IVD) blood tests for brain diseases.  The company is located in Tucson at the University of Arizona's Tech Park business incubator called the Arizona Center for Innovation (AzCI). Please visit www.msdx.co for more information about the company and their patent-pending technology.
Media Contact:
Marie Wesselhoft,
520-907-3267