MeMD the nations leading online urgent care was featured on CBSNews "House Calls Go Hightech".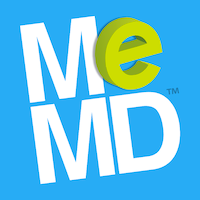 MeMD, Inc the nations leading online urgent care is featured in CBSNews "House Calls Go Hightech". More and more patients are having medical consultations via a webcam, one estimate shows over 400,000 patients used this form of online medical visits in 2012.
The news segment features Pam Ragland a single mother of two children who lives in Southern California. Pam knew it was time to see a doctor when she was experiencing a headache, but instead of taking a trip to the doctor's office, she logged onto her computer from home. After less than 15 minutes in a virtual waiting room, she was connected to Dr. Moses Nasser, a medical provider for telemedicine company MeMD.
After going through Pam's history and symptoms Dr. Nasser determined she had a sinus infection and prescribe the appropriate medications.
Online doctor visits are only recommended for low acuity health issues and often cost less than an insurance co-pay,common conditions treated by MeMD include:
Flu
Cold
UTI (urinary tract infection)
Strep Throat
Pink Eye
Ear Infections
Sinus Infections
Skin Abrasions
Bug Bites and Stings
Allergies
With MeMD, patients take control of their health. To request a doctor consultation, a patient can visit MeMD.me and create an account, fill out a health history and enter his symptoms at the secure and private e-portal. Soon after paying the consultation fee, a medical provider will start the doctor visit, treat the patient via a webcam, diagnose and offer a treatment plan.
Please visit MeMD.me to learn more about their "online doctor" consultations.
About MeMD
Headquartered in Scottsdale, Arizona, MeMD, Inc is revolutionizing the healthcare industry by offering access to affordable, convenient, on-demand and secure web-based health care. MeMD combines proven telemedicine technologies with business model innovations to improve access to medical providers, reduce healthcare costs, and make the experience of seeing a physician convenient, enjoyable, and affordable – the way it should be.
To inquire about Employer Based Telemedicine Solutions, call (480) 339-5003 or visit MeMD.me.
To have an online doctor consultation, visit MeMD.me.