Stephen Munk has joined the Biodesign Institute at Arizona State University as deputy director of science and technology. In this role, Munk will focus on the strategic, business and technical operations of Arizona's single largest bioscience research infrastructure investment.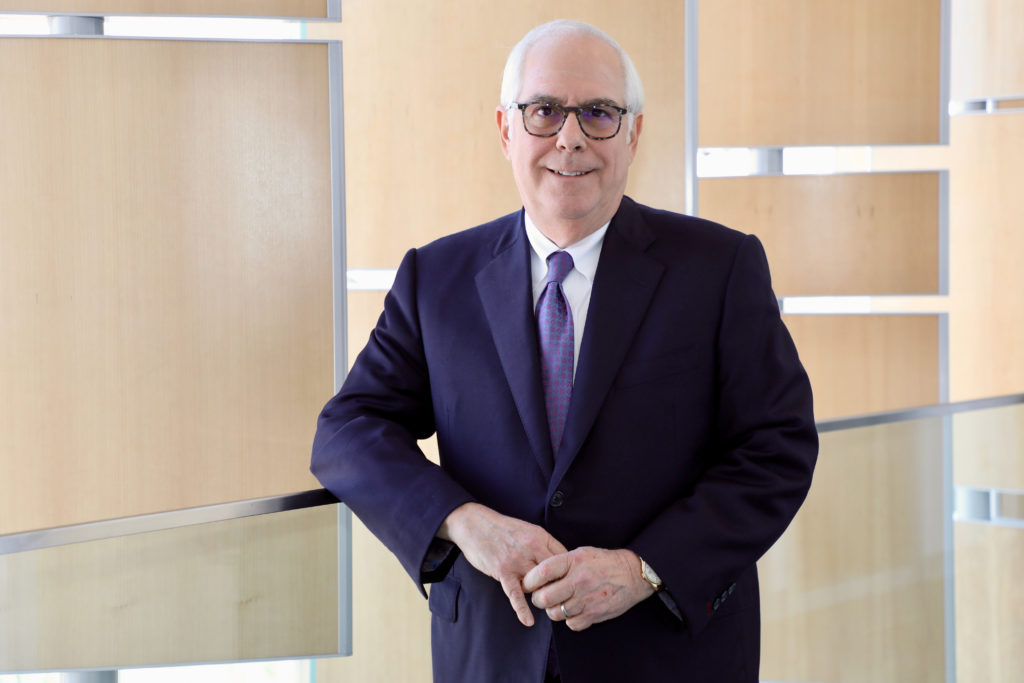 Most recently, Munk was president and CEO of Ash Stevens Inc. in Riverview, Michigan, a pharmaceutical development and manufacturing company, where he became known for his success in gaining rapid FDA approval for novel therapies.
"With our aging population and growing threats to our air, energy and water, we need to find new ways to hasten the complicated and time-intensive process that brings new discoveries from the research lab to the world," said Joshua LaBaer, executive director of the Biodesign Institute.
"ASU has earned its reputation as the top university in the nation when it comes to innovation," said LaBaer. "Now is the perfect time to engage someone with Stephen's reputation for taking innovation into the marketplace where it can have its greatest impact."
Partnering with LaBaer and others at Biodesign, Munk's primary role will be to help translate scientific discoveries into real-world solutions intended to prevent and detect disease, protect our planet's natural assets and safeguard national security. He will assist the organization in identifying high-potential partnerships and business opportunities that will lead the growing organization into the next decade. Munk will also work with the leaders of Biodesign's 16 research centers and more than 100 institute faculty to develop and acquire resources for large, pan-institute scientific endeavors.
"I'm truly excited to be returning to my alma mater and to the university where President Crow has created one of the nation's leading public research universities," said Munk. "The dynamic growth of this university and its reputation for innovation is in high-drive, providing a perfect opportunity to return."
Technology transfer from universities can create high-paying jobs and have a significant impact on area economic development. Since its inception, Biodesign Institute scientists have disclosed nearly 700 inventions, resulting in 97 patents, 53 licensing agreements and 22 spin-out ventures. In its first full decade of operations, Biodesign has had a $1.5 billion impact on the regional economy and supported more than 3,000 jobs. Researchers at the institute currently are studying more than 100 diseases, including cancer, diabetes, Alzheimer's disease, immune disorders and infectious diseases.
With their game-changing approach to breaking traditional boundaries between biology, chemistry, physics, computing, engineering and mathematics, Biodesign scientists have launched such new technologies as the world's first mobile metabolism tracker, an effective treatment for Ebola, a $1 diagnostic for Zika, systems for turning algae into clean energy and a diagnostic platform that can detect some 90 diseases with a single drop of blood.
Munk has experience in drug discovery, development and manufacturing both as a scientist and as a manager. A pharmaceutical executive with more than 25 years of experience, Munk left his post at Ash Stevens last year after it was acquired by India-based Piramal Pharma Solutions. He has served on the steering committee of the Chemistry in Cancer Research Working Group of the American Association for Cancer Research, serving as chairman in 2014; the board of directors of MichBio, serving as chairman from 2009-2014; and various grant-review committees for the federal government. He also was a member of the board of directors of the Michigan Opera Theater and the Cascade Hemophilia Foundation. He is currently involved with the Arizona Opera.
Munk's wife, Barbara, is also an alumna of ASU and is currently a senior lecturer in chemistry at Wayne State University in Michigan, where Munk is an adjunct professor of chemistry. Munk and his wife are co-authors of the book, "Managing the Drug Discovery Process: How to Make It More Efficient and Cost-Effective," published by Elsevier in 2016. Morton Munk, Stephen's father, has been a chemistry and research professor at ASU's School of Molecular Sciences for nearly 60 years.