How a clinically integrated network is changing pediatric medicine delivery and outcomes
Guest Post by Robert L.Meyer, Chief Executive Officer for Phoenix Children's Hospital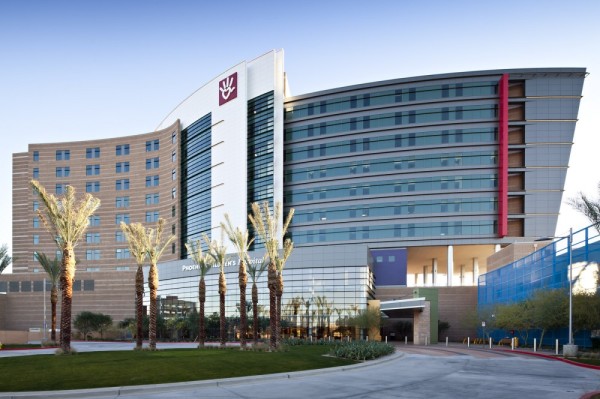 The challenge of delivering high-quality health care while also controlling costs is a key consideration of stakeholders across the health care industry. Many are talking about new strategies for tackling this challenge, but organizations that are taking bold, innovative action are making a real difference in the delivery of care.
In our effort to address the dual mandates of value and quality, Phoenix Children's looked at the feasibility of launching a first-of-its-kind pediatric clinically integrated organization (CIO) based on the principles of accountable care. Our goals for the CIO included improving quality, containing costs, delivering efficiency and transparency, and achieving high value.
We introduced our CIO, the Phoenix Children's Care Network (PCCN), in 2013. Now, two years into our experiment, PCCN offers patients access to more than 800 providers, including half of all general pediatricians across greater Phoenix, as well as 80 percent of the state's pediatric subspecialists. It also includes access to our primary and specialty care service sites, urgent care, surgery centers, and Phoenix Children's Hospital, the state's only Best Children's Hospital as ranked by U.S. News & World Report, with locations in Phoenix and at Dignity Health Mercy Gilbert Medical Center.
Our model works because it unifies physician members and the hospital system around a shared commitment to quality improvement and cost efficiency. In PCCN's ongoing development, we have moved from a volume-driven, fee-for-service model that creates inefficiencies and waste to a value-based system that rewards quality outcomes and cost control.
In fact, understanding the CIO premise that measurement is critical to performance, our physicians created 14 primary care and 34 specialist metrics encompassing safety, quality and transparency outcomes. Provider reimbursement is now tied to these measures, holding us all to a high standard of quality outcomes, which will lead to lower cost of care.
Our integrated model has also helped Phoenix Children's transition from a stand-alone hospital to a comprehensive system of care. This was a critical consideration in the development of PCCN, as 92 percent of our network's health care interactions occur outside of the hospital.
PCCN has become a model for other pediatric hospitals nationwide. Children's Hospital of Atlanta, Denver Children's, Seattle Children's, Miami Children's and numerous others are evaluating PCCN as a blueprint for quality and cost optimization. Since launching two years ago, we have identified several critical best practices:
Accountable care practices present many benefits for pediatric medicine. However, pediatric care presents its own unique fiscal and operational challenges that require modifications in developing a CIO.
The success of the CIO depends on complete buy-in from physician and network partners. To that end, PCCN developed a physician governance approach, an especially important approach considering the majority of our network's members are independent providers.
Incentives for quality and efficiency are based on metrics that the physicians develop in concert with PCCN leadership. Our cost-sharing design rewards providers who meet evidence-based quality standards.
Lastly, the need for a comprehensive, holistic IT infrastructure to coordinate communication, track data, facilitate integration, and manage cost and value is critical. As eHealth and telemedicine become imbedded in systems of care, IT will play an ever-increasing role in productivity and efficiency.
At Phoenix Children's, we are 100 percent for children, with a focus on becoming the premier pediatric system in the Southwest, nationally recognized as one of the very best for pediatric care, cutting-edge research and medical education. Our leadership fully expects that the model pioneered by PCCN will become more common over the next several years, as traditional fee-for-service payments are phased out in favor of value-based models. At Phoenix Children's, we have embrace the challenge of delivering the best possible outcomes for our patients in an affordable, high-value environment.

Making LIFE Better:
As part of our ongoing series on Making LIFE Better, AZBio invites Arizona CEO's and leaders to share how their organization is contributing to the health and well-being of Arizonans and people around the world.
To share how YOUR organization is Making LIFE Better,  contact AZBio by clicking here and share your story.