The U.S. Small Business Administration is offering low-interest federal disaster loans for working capital to Arizona small businesses suffering substantial economic injury as a result of the Coronavirus. Loans are available for for profit and nonprofit businesses.
---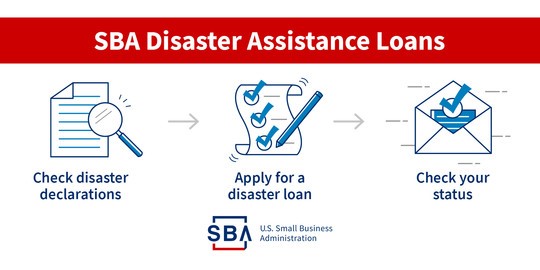 ---
Arizona received its Disaster Loan declaration on March 19, 2020.
SBA Offers Small Business COVID-19 Emergency Disaster Loans
By Brett W. Johnson and Michael Calvanico, Snell & Wilmer
Last week, Congress passed the Coronavirus Preparedness and Response Supplemental Appropriations Act to provide relief for the COVID-19 pandemic. As part of this Act, Congress provided the Small Business Administration (SBA) authority to offer designated areas low-interest federal disaster loans. These Economic Injury Disaster Loans (Disaster Loans) can be awarded to small businesses and private nonprofits that are suffering substantial economic injury because of COVID-19. It is vital for small businesses to understand the availability and conditions of this program in case they want to take advantage of this aid and alleviate the potential loss of revenue during this current crisis.
First, Disaster Loans are only available after the SBA issues a declaration in response to a specific state request. After a state governor requests this declaration, Disaster Loans become available to small businesses statewide that wish to apply.1 The list of areas already eligible for Disaster Loans is available at sba.gov/disaster-assistance/coronavirus-covid-19. The SBA will update this list upon receiving additional requests.
Second, certain terms of each Disaster Loan are determined on a case-by-case basis. However, the SBA does state that a maximum of $2 million in assistance is available per loan and that long-term repayments – up to 30 years – are available. Even further, the SBA guidance notes that the Disaster Loan interest rate is 3.75% for small businesses and 2.75% for nonprofits.
Small businesses can use these funds to pay fixed debts, payroll, accounts payable or any other bills that cannot be paid due to the impact of COVID-19. Once the small business owner or manager is sure that their state is eligible for Disaster Loans, they can apply for a loan directly online using the SBA's website.2 Ultimately, these Disaster Loans can become an essential tool for small businesses to utilize during the COVID-19 crisis.
---
SBA Graphic courtesy of the U.S. Small Business Administration
"SBA Offers Small Business COVID-19 Emergency Disaster Loans" republished with permission of The Law Offices of Snell & Wilmer.