U.S. Centers for Disease Control announces creation of pilot projects geared to protect public health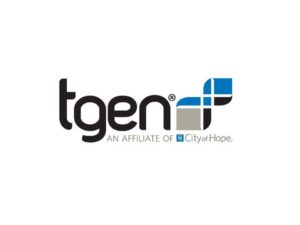 PHOENIX, Ariz. — Oct. 23, 2017 — The Translational Genomics Research Institute (TGen) is one of 25 research groups selected by the U.S. Centers for Disease Control and Prevention (CDC) to share $9 million in grants to explore innovative solutions to the worsening problem of drug-resistant bacteria.

The CDC awarded TGen funding for a pilot investigation of how to best use human genomic technology to help track person-to-person transmission of pathogens.

"The increasing application of whole genome sequencing for person-to-person pathogen transmission tracking and the spread of multidrug-resistant pathogens are escalating the need for new tools that can detect and characterize disease transmission," said Dr. David Engelthaler, Co-Director of TGen's Pathogen Genomics Division, TGen North, in Flagstaff, Ariz.

"TGen is at the forefront of using genomic sequencing analysis to support infectious disease epidemiology — the science of tracking, controlling and preventing diseases," said Dr. Engelthaler, a former Arizona State Epidemiologist and Arizona Biodefense Coordinator.

Antibiotic resistant infections can be deadly for humans and is a growing global threat, jeopardizing modern medicine and the healthcare, veterinary, and agriculture industries, according to the CDC, which is collaborating with multiple researchers to understand antibiotic resistance both in and out of healthcare facilities, as well as understanding the human microbiome to determine the potential impact on human health.

Data from this work will help CDC protect people by detecting sources of resistant germs, informing outbreak responses, and preventing future infections.
Today's awards are part of the CDC's Antibiotic Resistance Solutions Initiative. TGen's initial funding positions it to expand as the agency's innovative approaches expand to combat antibiotic resistance. In fiscal years 2016 and 2017, CDC's Antibiotic Resistance Solutions Initiative awarded more than $24 million to fight antibiotic resistance. With today's announcements, TGen researchers will work with the CDC and other investigators towards the overarching goals of the Initiative:

Discover and evaluate new strategies that protect patients from resistance threats in healthcare settings and improve healthcare quality.
Investigate the human microbiome (the community of germs in and on a person, such as in the gut) and pinpoint effective prevention strategies that protect people, their microbiomes, and the effectiveness of antibiotics.
Examine antibiotic resistance elements (genetic material that can move between, combine with bacteria, and contribute to antibiotic resistance) in environmental settings, like surface water and soil, to determine potential downstream impacts on human health.

Microbes continue to find new ways to resist drugs and experts continue to uncover how antibiotic resistance and resistance elements impact human health. CDC and its collaborators like TGen remain committed to protecting people through innovative and comprehensive strategies that combat antibiotic resistance.