UA College of Medicine – Phoenix Student Presents at National Meeting : Second-Year Ryan Murphy Shows Research at Emergency Medicine Physicians Gathering
PHOENIX – Presenting before a group of peers can be nerve-wracking enough. Imagine it is a group of professionals and you are still a student.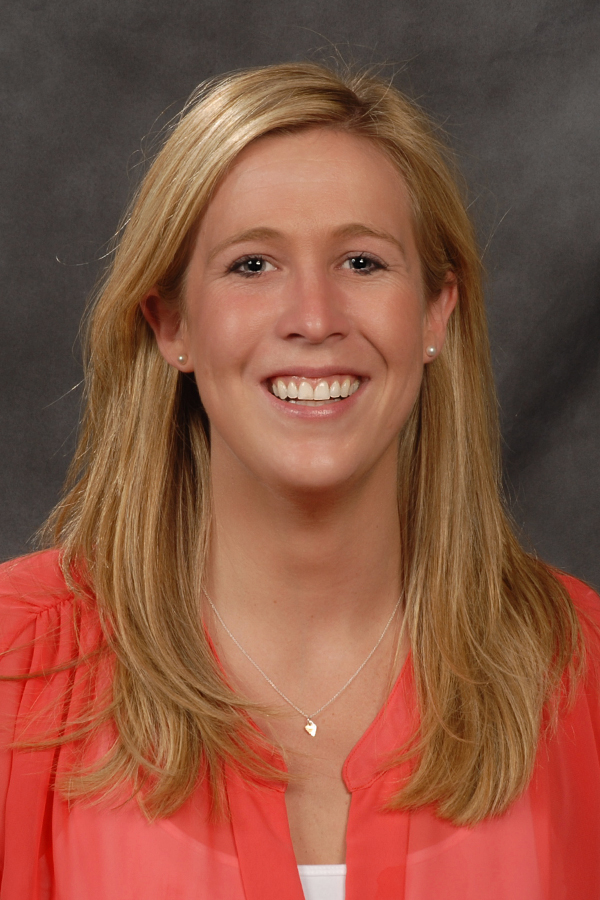 For second-year, University of Arizona College of Medicine – Phoenix student, Ryan Murphy that is exactly what happened on Jan. 11 when she presented research during the annual meeting of the National Association of EMS Physicians.
"I could not believe how nervous I was," Murphy said. "It was such an honor to be allowed the opportunity, as a student, to represent our team- I wanted to do a great job explaining the science."
The group, which represents more than 1,100 physicians, paramedics, nurses, administrators, educators, researchers and key emergency medical personnel, held its annual gathering in Bonita Springs, Fla. on Jan. 10-12.
Murphy presented research she is doing with the Save Hearts in Arizona Registry and Education (SHARE) program.
The research, entitled "Evaluation of End-Tidal CO2 Levels Before, During and After Return of Spontaneous Circulation in Out-of-Hospital Cardiac Arrest," was presented the second day of the three-day meeting.
"Ryan Murphy's important clinical research into cardiac resuscitation and specifically end-tidal CO2 during resuscitation is making a significant impact on resuscitation science and is helping improve outcomes from cardiac arrest in Arizona," said Ben Bobrow, MD, FACEP, medical director of the Bureau of Emergency Medicine Services and Trauma System for the Arizona Department of Health Services. "She exemplifies the medical student/young clinical scientist."
This research is in addition to her required four-year scholarly project that she will complete while at the UA College of Medicine – Phoenix. Dr. Bobrow is also Murphy's mentor on that project.
The 10-minute presentation was given in the middle of the second day of the meeting, following my five minutes of questions from the crowd.
"It is hard to describe in words how inspired and empowered I felt after attending that conference," Murphy said. "Each speaker spoke with passion and excitement as they described pieces of their years' work. I witnessed incredible collaboration among senior physicians, residents, students, scientists, paramedics, EMS directors, fire chiefs and more, as they worked to manifest progression towards better patient outcomes. I felt the ultimate hope, as my involvement with the SHARE team has allowed me to see how I, too, can be a part of this amazing process."
Daniel Spaite, MD, director of emergency medicine research for the UA's Emergency Medicine Research Center, added, "Ryan was the only medical student to present in the plenary 'Oral Sessions' at the scientific conference.  This honor highlights the significance of this work and Ryan's key role in its success."
The Arizona Department of Health Services Bureau of Emergency Medical Services and Trauma System and the University of Arizona Sarver Heart Center established the SHARE program to promote a comprehensive, standardized system of out-of-hospital cardiac arrest care throughout Arizona and provide survivors of out-of-hospital cardiac arrest with helpful resources.
The SHARE program is a unique collaboration between fire departments and emergency medical service agencies across Arizona, the Sarver Heart Center, the UA Department of Emergency Medicine, and the state of Arizona.
Murphy, who is from Phoenix, also leads a team of students who conduct training of chest compression-only CPR on campus under the SHARE program. Those students hold regular training sessions on campus and have taught the technique to thousands in the Greater Phoenix community.
Murphy said her experience couldn't have been better, particularly in her ability to raise an issue in her field that she felt was important and have the professional respond.
"It pushed me out of my comfort zone being the only medical student to present," Murphy said. "I learned so much and loved every minute of it."
###
The University of Arizona College of Medicine – Phoenix admitted its inaugural class of first-year medical students in August 2007. The College of Medicine – Phoenix currently has 265 students training to be physicians. The University of Arizona College of Medicine – Phoenix inspires and trains individuals to become exemplary physicians, scientists and leaders who are life-long learners and inquisitive scholars and who will embrace professionalism, innovation and collaboration to optimize health and healthcare for all.
Al Bravo
Associate Director, Public Affairs
University of Arizona College of Medicine – Phoenix
550 E. Van Buren St., Room 1263
Phoenix, AZ 85004-2230
(602) 827-2022 (office)
(480) 329-8893 (cell)