It takes a special kind of entrepreneur to bring life science innovations across the spectrum from discovery to development to delivery.
It also takes a special kind of investor. We call them "White Hat's".
The White Hat Life Science Investor Conference brings together life science innovators with potential investors representing family offices, angel investors, strategic investors, and venture capital firms.
Partial List of Past Attendees
21st Century Investors
Aldrich Capital Company
Arizona Tech Investors (ATI)
Becton Dicknson (BD)
BioAccel
BlueStone Venture Partners
Broadview Ventures
CAGAN McAfee Capital Partners
CrowdTrade
Delphi Ventures
Desert Angels
Dignity Health
Direct Point Capital
Easton Capital
Fund House Ventures
GE Ventures
GlaxoSmithKline
Golden Seeds
Grayhawk Capital
Harbour Bridge Ventures
Hartley Ventures
Healthquest
HOTventures LLC
Hub Investment
Hyalescent Ventures
JLABS
Kingdom Ventures
Lanesborough, LLC
Lower Latitude Investments
Maxim Group
MedTech Ventures
Medtronic
Mercury Fund Venture Capital
Meridian Canada
Mesa Verde Venture Partners
Michael J. Fox Foundation
Moshir Venture Partners
MRTNZ Ventures
Numenor Ventures, LLC
Objective Capital Partners
Oxford Finance
Pfizer Ventures
Propel Ventures, LLC
Research Corporation Technologies
Sanofi
Sofinnova Ventures
Solstice Capital
Southern Research
Stetson Family Office
TallWave
Tech Coast Angels
Teijin Pharma Ltd.
Thiel Foundation
TMS Ventures, LLC
USVP
VA Angels
Valley Ventures
Voya Investments
Warpaint Ventures
Warren Investments
Weild & Co.
Westlake Ventures
W.L. Gore

ProLung, Inc., a developer of innovative predictive analytics technology and non-invasive tests for the risk stratification of lung cancer, kicked off its funding round at White Hat 2016. The private offering was expected to raise $5.2 million and was oversubscribed by $3.0 million to a total of $8.2 million in less than 12 months. Read more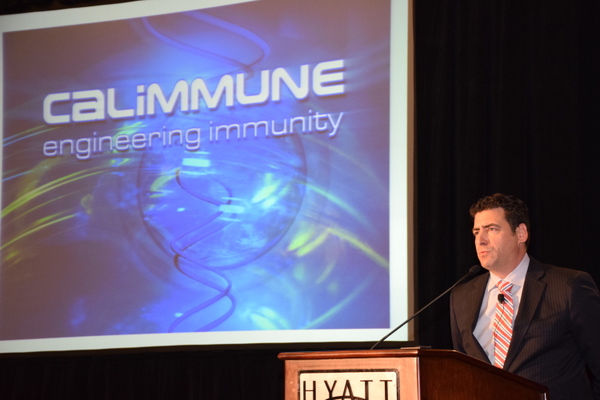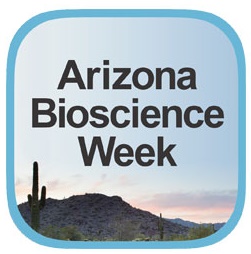 Arizona Bioscience Week Partnering
Each person registered to attend ANY event during Arizona Bioscience Week (AZBW) event will receive an invitation to AZBW Partnering. This is your opportunity to connect and engage with Arizona's vibrant bioscience and healthcare community. Look for the people you want to connect to and reach out! If that person agrees to meet with you, the system can even help by scheduling your meeting.
AZBW Partnering invites will be extended to registered attendees beginning in August 2020.
Registration Levels and Descriptions:
Registration is complimentary for all accredited investors, elected leaders, candidates for elected office, and members of the media for BOTH the AZBio Awards and White Hat.
Registration includes:
White Hat Investors Investment Prospectus Catalog, Exclusive Welcome Event on September 15th, admittance to all presentations and sessions, breakfast, refreshment breaks and keynote luncheon on September 16th, plus the Closing Cocktail Reception.
Life Science Company – $500

Presenting Company - $1,000 *
* There is no cost to apply. Presenting Companies will be invoiced when notified by the selection committee and accept the opportunity to present. Invoices must be paid by Aug. 15, 2020 for Presenting Company information be included in the White Hat Investors Catalog. Presenting Company fees are NOT refundable. Presentation fees include 1 ticket. Additional tickets may be purchased at the Life Science Company rate.
Investor – Complimentary
Investor is defined as a representative of a family office, investment fund, corporate investment /business development professional for life science oriented firms (strategic investors), granting foundations, venture capital firm, and accredited investors
(Accredited investor status is subject to validation/certification when requesting complimentary registration.)
Government – $250
Employee of a government entity.
Note: Elected leaders receive complimentary admission
Service Provider – $1,500
Service Providers are limited to one person from each company
Please note: CMO and CRO's are considered Service Providers for the purposes of this conference and will need to register as such.

Sponsors – as defined in sponsor packages.
Sponsors have the opportunity to volunteer to participate in the selection process for presenting companies.
To Learn About Sponsor Opportunities, Click Here.
Need More Information?
State Bioindustry Association Partners

AZBio Supporters support us so that we can support you.
.