TUCSON, AZ / ACESSWIRE / January 31, 2023 / Aqualung Therapeutics, an early stage immunotherapeutics company with a novel anti-inflammatory and anti-fibrotic therapeutic platform for life-threatening unchecked inflammation/fibrosis, today announced that it has engaged Novotech, a leading Asia Pacific centered, full-service contract research organization ("CRO") in the Asia-Pacific, United States and Europe, for its upcoming Phase 2a PUERTA clinical trial utilizing the humanized ALT-100 mAb. Aqualung currently plans to initiate its Phase 2a clinical trial in Australia starting in Q2 2023. The study will enroll moderate/severe ARDS subjects in hospital locations in Australia as well at multiple sites in the United States.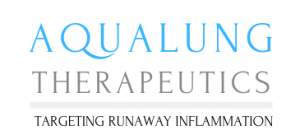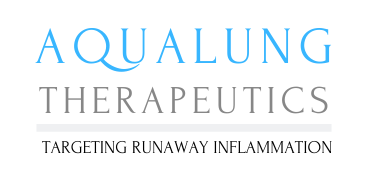 "We are highly encouraged by the Phase 1a healthy human volunteer trial results received thus far, and are committed to rapidly advancing this program into a Phase 2a trial in moderate/severe ARDS subjects," said Stan Miele, Aqualung's President and CBO. Preliminary results of the P1a indicate ALT-100 is safe, and there is enough evidence to determine the appropropriate doses to be tested in moderate/severe ARDS patients. The fact that there are still no FDA-approved therapies to treat ARDS; and with ARDS still being the primary cause of death for severe COVID-19 patients, elevates an urgent need for a novel, effective anti-inflammatory, and anti-fibrotic therapy. ALT-100 mAb targets the protein eNAMPT, which plays a pivotal role in unchecked inflammation and fibrosis. Further clinical development of ALT-100 mAb in ARDS subjects offers an opportunity to address this major unmet medical need. "Novotech is a world leader in conducting human challenge clinical trials with anti-inflammatory drug candidates, making them an ideal partner for conducting our Phase 2a trial."
The multi-center, double-blind, placebo-controlled Phase 2a human challenge trial (PUERTA) is designed to evaluate both safety, and clinical measures of IV administered ALT-100mAb to 90 subjects challenged with moderate/severe ARDS. The trial is expected to be initiated in the second quarter of 2023, pending approval from the US FDA and HREC in Australia. This study will be conducted at 1-2 Hospital locations in Australia, and 8 Hospital Centers in the United States.
The ALT-100 mAb targets extracellular NAMPT or eNAMPT, a master regulator of systemic inflammation and fibrosis that was identified by Joe GN Garcia MD, Aqualung's CEO and Founder, as a novel therapeutic target and major contributor to the severity of ARDS and other severe inflammatory diseases with organ fibrosis. "Based on our strong safety data in the P1A HHV study, and our strong pre-clinical efficacy evidence in both small and large animal models, we are confident this P2a PUERTA study will not only demonstrate safety in ARDS subjects, but more importantly should demonstrate a dramatic reduction in inflammatory cytokines and fewer days on mechanical ventilation." states Dr. Garcia,. "Proper execution of a P2a study requires a CRO with excellent ER and ICU hospital experience, and we are confident Novotech has the right team to successfully execute the study protocol in coordination with each hospital's primary investigator."
The global ARDS market is valued at ~$5B and is growing at a 3% CAGR between 2021 and 2027, according to a report published by Definitive Research.
About Aqualung Therapeutics Corporation
Aqualung is an early-stage biotech immunotherapeutics company which has developed an anti-inflammatory therapeutic platform for patients with life-threatening unchecked inflammation. Founded in 2016 and led by a physician-scientist, Aqualung's science-driven approaches led to the identification of nicotinamide phosphoribosyltransferase (NAMPT) as a major contributor to the severity of potentially fatal inflammatory diseases. Aqualung Therapeutics has developed eNamptor™, a Next Gen platform comprised of: i) the humanized ALT 100 mAb, an eNAMPT-neutralizing monoclonal antibody; ii) eNAMPT-Plex, a plasma-based biomarker panel comprised of cytokines and eNAMPT, which predicts ARDS mortality; and iii) NAMPT-Gene, a genotyping assay that identifies individuals genetic variants that predispose to ARDS risk and death. In addition to ARDS and ventilator-induced lung injury, the pipeline of ALT-100 mAb indications currently includes radiation-induced injuries, intrauterine infections during pregnancy (chorioamnionitis), prostate cancer, pulmonary hypertension, autoimmune disorders (IBD, SLE) and both pulmonary and hepatic fibrosis (NASH). Each of these potentially fatal inflammatory conditions exhibits significant unmet medical needs for therapeutics to reduce morbidity and mortality. For additional information about the company, please visit:https://www.aqualungtherapeutics.com.
About Novotech 
Novotech is the leading Asia-Pacific centred biotech CRO with global execution capabilities. Novotech is a clinical CRO with labs, phase I facilities, and drug development consulting services. It has accumulated experience in over 3,700 pre-clinical and clinical projects, including Phase I to Phase IV clinical trials and bioequivalence studies. Novotech is positioned to serve biopharmaceutical clients conducting clinical trials in the Asia Pacific, US and Europe. Novotech has over 2700 staff working across our offices globally. For additional information about the company, please visit: https://novotech-cro.com
CONTACT:
Aqualung Therapeutics Corporation
www.aqualungtherapeutics.com
Tel: +1- 312-618-7337; +1-919-410-0504
Joe GN Garcia MD
email: skip@aqualungtherapeutics.com
Stan Miele
Email: stan@aqualungtherapeutics.co
SOURCE: Aqualung Therapeutics