MUNICH, Dec. 8, 2016 /PRNewswire/ — Red Herring announced that it has named arivis AG, a leader in 3D+ imaging and compliance software for the life, health and material sciences, to its Top 100 Global. This award recognizes leading private companies from North America, Europe, and Asia, celebrating their innovations and technologies across their respective industries.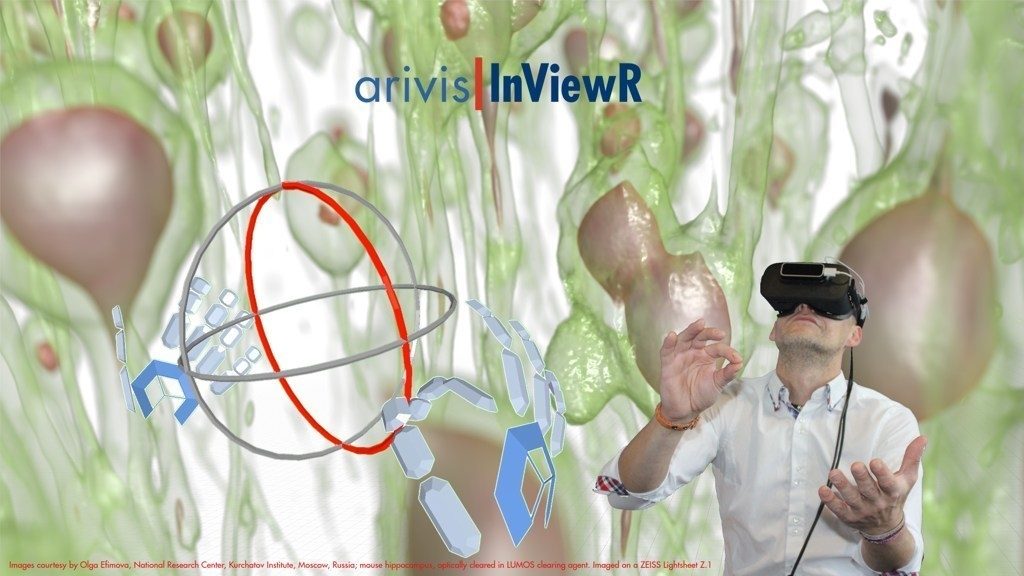 Red Herring's Top 100 Global list has become a mark of distinction for identifying promising companies and entrepreneurs. Red Herring editors were among the first to recognize that companies such as Facebook, Twitter, Google, Yahoo, Skype, Salesforce.com, YouTube, and eBay would change the way we live and work.
"Choosing the companies with the strongest potential was by no means a small feat," said Alex Vieux, publisher and CEO of Red Herring. "After rigorous contemplation and discussion, we narrowed our list down from hundreds of candidates from across the globe to the Top 100 Winners. We believe arivis AG embodies the vision, drive and innovation that define a successful entrepreneurial venture. arivis AG should be proud of its accomplishment."
"The 2016 Global Top 100 includes some very impressive companies, and to be held in the same esteem with them is quite an honor," states Andreas Suchanek, chief executive officer (CEO) and founder of arivis AG. "During the past four years, arivis has been proud to be consistently recognized and awarded for our business and innovation. It validates that we are moving in the right direction with our advanced visualization, analysis and compliance software solutions."
arivis visualization and analysis software is giving researchers in life sciences and materials science new perspectives on their scientific data, enabling them to gain deeper understanding of the processes and relationships they study. arivis solutions are contributing to significant breakthroughs in biology, neuroscience, and clinical studies, as well as in materials science and industrial QA/QC. An example of arivis' innovation is their new InViewR® software, the first and only solution to allow microscopy data to be viewed in 3D and 4D using true direct volumetric rendering in Virtual Reality (VR) headsets.
Red Herring's editorial staff evaluated the companies on both quantitative and qualitative criteria, such as financial performance, technology innovation, management quality, strategy, and market penetration. This assessment of potential is complemented by a review of the track records and standing of startups relative to their peers, allowing Red Herring to see past the "buzz" and make the list a valuable instrument of discovery and advocacy for the most promising new business models from around the world.
About arivis AG
arivis specializes in big image data and compliance software for the life, health- and material sciences. Its software enables users to visualize, analyze, distribute and manage multi-terabyte sized files and multi-dimensional (2D, 3D, 4D, 5D) image datasets that are created by microscopes or scanners. arivis software solutions also help customers to meet regulatory, quality and compliance requirements in research, clinical trials, approval, and maintenance of medical devices and medicinal products. arivis serves the global life science research communities from their headquarters in Munich, Germany, as well as their United States subsidiary in Phoenix, Arizona, and their Washington, D.C., office. More information can be found at www.arivis.com.
PR Contact:
Michael Wussow
Michael.Wussow@arivis.com
1 800.377.6962 x700 (US Toll Free)
SOURCE arivis AG
Related Links