Whether you are mailing in Early Voting Ballots or planning to vote at the polls, it is important to exercise your right and privilege to vote.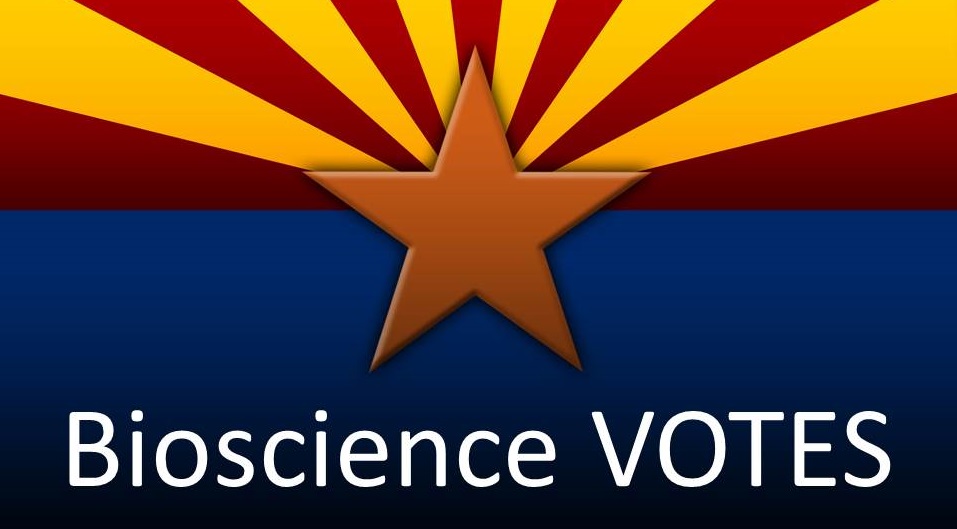 Election 2014 will determine our next Arizona Governor, send our Congressional Delegation back to Washington D.C., and select the leaders who represent us at the Arizona Legislature.
The Ballot also contains three propositions:
| Type | Title | Subject | Description |
| --- | --- | --- | --- |
| LRCA | Proposition 122 | Federal Con | Creates mechanism by which use of state personnel and financial resources are employed only for purposes congruent with Constitution |
| LRSS | Proposition 303 | Healthcare | Allows terminally ill patients access to medical treatments which have completed phase one of a clinical trial, but are not yet approved by FDA or provided under the FDA Expanded Access Program. |
| Commission | Proposition 304 | Gov't Salaries | Increases salaries of state legislators by $11,000 to $35,000 annually |
It is very important we all vote.
It is also important that our elected leaders know that we do.
Here's what AZBio CEO Joan Koerber-Walker shared with over 400 leaders who were gathered in September for the AZBio Awards.
Looking for Arizona Voting Information?
Learn about Candidates and Propositions