Bringing a wide array of experience, Dr. Gabriel says ASU Health will be 'different model altogether' combining tech, innovation, industry and community needs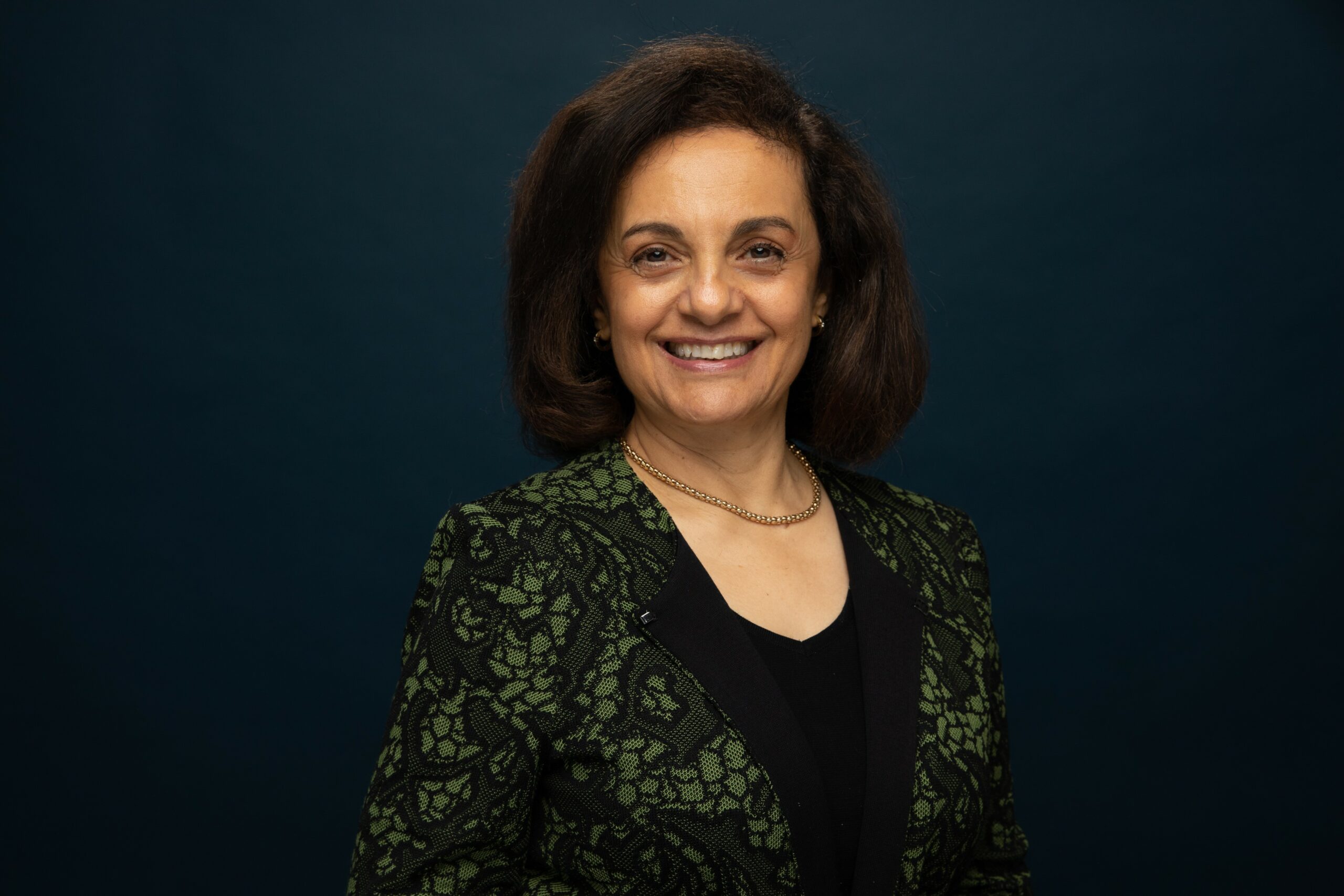 Arizona State University has named Dr. Sherine Gabriel — whose resume includes an extensive list of leadership positions in medicine and academia — executive vice president to lead ASU Health.
Gabriel has dedicated her career to improving health and advancing innovative education, training and equitable health outcomes as a medical systems leader, educator, population scientist and clinical rheumatologist.
In addition to numerous professional appointments with Mayo Clinic, culminating in her role as dean of Mayo Clinic Alix School of Medicine, Gabriel has been dean of the Rutgers Robert Wood Johnson Medical School and president of Rush University in Chicago. Rush University is a nationally ranked academic medical center and includes a medical college, college of nursing, college of health sciences and a graduate college.
Gabriel was serving at ASU as University Professor of the Future of Health Outcomes and Medicine, and chair of the ASU Health Outcomes Design Council.
"I am so excited to lead ASU Health and this important new chapter in the university's evolution," Gabriel said. "We already are working to identify all of ASU's health-related assets, which are considerable, and we are beginning to bring people together. We're leveraging skills and talent and resources from across ASU and everybody is pitching in, which is pretty amazing.
"Since the day of the ASU Health announcement, there's been a deluge of emails from people inside ASU and people outside the university saying, 'This is really cool. How can I help?' That's awesome and inspiring," she said.
ASU Health is a "learning health ecosystem" created by the university to accelerate and focus its health-related efforts to tackle the state's urgent health care needs, now and into the future.
ASU is preparing now to launch the School of Medicine and Advanced Medical Engineering, which will integrate clinical medicine, biomedical science and engineering in a new approach to a medical school. ASU Health also will:
Create a one-of-a-kind School of Public Health Technology. The school will bring technology into public health and reimagine the discipline of public health so that it's more effective to improve health for everyone. It will be fueled by everything that AI, data science and technology can bring to bear.
Accelerate the production of nurses, nursing specialists and other health professionals, and also accelerate research both in the Edson College of Nursing and Health Innovation and the College of Health Solutions.
Create a new Medical Master's Institute that will include a broad array of Master of Science options to advance problem-solving and design skills for learners in a variety of health care fields. The master's institute will help increase the flow of new MDs and DOs to Arizona and offer novel programs to help fill the skills gap for practicing health care providers.
Create the Health Observatory at Arizona State University, which will be a one-of-a-kind statewide research and surveillance system that has the capability to use state-of-the-art technology, AI tools and data-science tools to identify health threats to act much earlier than possible in the past.
Grow ASU's collaborative work with its partners, including Mayo Clinic.
The charge to ASU is to address significant and growing health care needs and help improve health outcomes across Arizona. Learn more at ASU Health .