Senator Sinema lauds efforts to further fund growing internship program for Arizona students
Phoenix, AZ – The STEM Talent Pipeline, a program from the We Work For Health organization, provided an educational grant of $10,000 to the Opportunity Through Entrepreneurship Foundation (OTEF) to support the AZAdvances Talent program. Designed to support of the development of the next generation of bioscience and healthcare leaders, AZAdvances Talent has three components: Connections, Internships, and Scholarships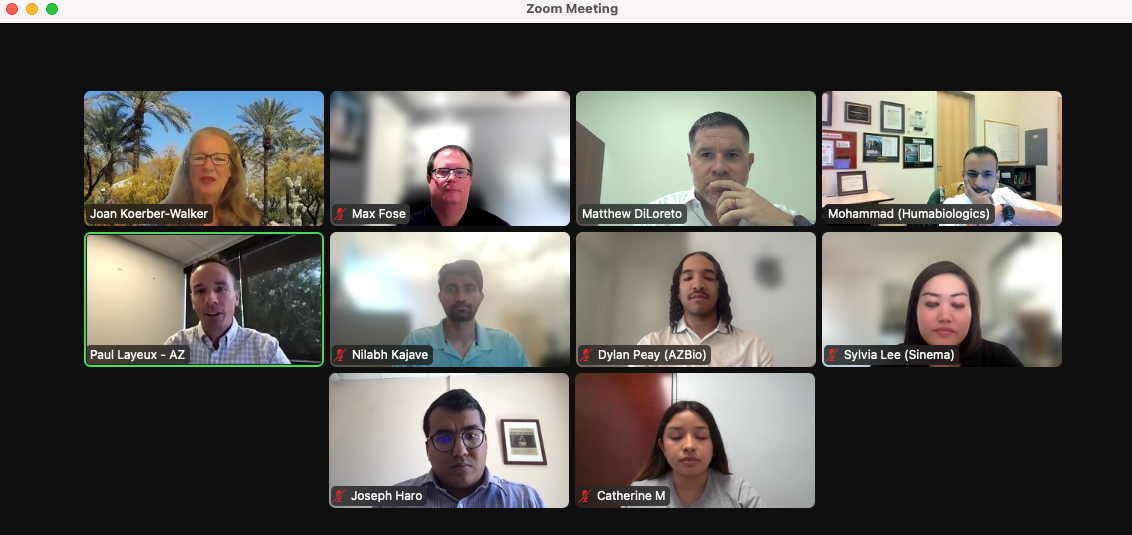 Senator Sinema's staff joined AZBio, OTEF, and AZAdvances Talent participants over Zoom to announce the grant.
The STEM Talent Pipeline worked with AZAdvances Talent to bring this vital funding to local students. AZAdvances Talent programs are designed to help talented Arizona students explore and prepare for careers in the life science and healthcare sectors. The program provides added impact by making these opportunities equally available to all students and designing programs so that they are inclusive, accessible, and add value to the student's learning experience.
"We're building the STEM workforce of the future by expanding learning opportunities to all Arizona students. Today's grant from the STEM Talent Pipeline boosts AZAdvances Talent program to empower the innovators and problems solvers of the future with the skills and experience they need to thrive," said Arizona senior Senator Kyrsten Sinema.
"We are thankful to We Work for Health for their support of this important program," shared Joan Koerber-Walker, Chairman of the Opportunity Through Entrepreneurship Foundation. "This funding creates an opportunity for more student interns to explore future careers in the life sciences as they work side by side with Arizona entrepreneurs."
Dylan Peay, a doctoral student at Arizona State University has been working with OTEF and the Arizona Bioindustry Association (AZBio) to expand the AZAdvances Talent program and ensure that the high school and university students in the program get a valuable learning experience.
"Throughout my academic career, internships allowed me to explore all of the different pathways open to me," said Peay. "Upon completing my PhD, I am looking forward to working full-time with our life science companies and our students to develop experiences that will create opportunities for them like my internships have for me."
The STEM Talent Pipeline program was created to support existing and developing STEM initiatives nationwide. Investing in STEM education is crucial to developing the next generation of STEM professionals and We Work for Health is proud to support AZAdvances Talent and their commitment to offering students these lifechanging opportunities.
###
About We Work For Health

We Work For Health (WWFH) is a coalition of partners that collaborates with biopharmaceutical research companies, vaccine manufacturers, their employees and local businesses to improve the health and well-being of patients. The program helps to support policies and initiatives that reinforce the delivery of lifesaving advances in medicine while also promoting the critical importance of high-paying jobs and the impact of the biopharmaceutical sector on national, state and local economies. https://www.weworkforhealth.org/who-we-are