Talent is essential for every industry. Every two years, AZBio, in partnership with the Coalition of State Bioscience Institutes (CSBI) takes a look at the talent we have and the talent we need to grow great companies that make life better. Now is the time when your company can join the study.
Building on the success of its four prior reports, the 2020 CSBI Workforce Trends Report will look at the most pressing talent needs of the life science industry and the key trends that are driving talent acquisition locally and nationally.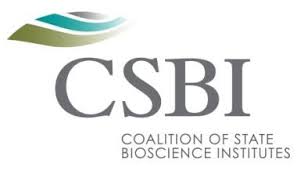 AZBio is a founding member of the Coalition of State Biosciences Institutes (CSBI) in 2012. Today, as CSBI, 45 state bioscience organizations and the Biotechnology Institute in Washington, D.C. work together with the common goal to ensure America's leadership in bioscience innovation by delivering industry-led science education, workforce development and entrepreneurship programs through a nationally coordinated effort.
Building the Report
Data gathering has begun across the country and here in Arizona.
AZBio is in the process of interviewing a cross section of leaders from across Arizona's life science industry continuum. In addition to qualitative interviews with leaders from Arizona therapeutics, med device, diagnostics, and health IT companies.
Quantitative data is being gathered via online surveys completed by life science company hiring/compensation manager.
ALL Arizona Life Science and MedTech Companies have the opportunity to participate in this part of the study.
Your company is invited to complete the survey by no later than March 13, 2020, utilizing this link.
The 2020 reports will have a new component. AZBio and CSBI are partnering with Gallagher Surveys to produce a National Life Sciences Compensation Report, a that will include detailed compensation, hiring and HR policy data for life science organizations across the country.
The report will break out hundreds of positions by research specialty, region, size and other factors, and will be made available to participants at very low cost (between $400-800 based on company size) later this year.
When will the 2020 CSBI Workforce Trend Report be released?
The national report is scheduled to be released in June of 2020 during the BIO International Convention in San Diego. Arizona's state based reports will follow in the Summer of 2020. These insights can then be shared with our community as we continue to build the programs and strategies that will continue to develop Arizona's life science talent base to met the growing needs of our industry sector.
​A look back at what we learned in 2018
Commissioned by AZBio as part of the national report, the Arizona Workforce Trends Data followed the same methodology as the national report but focused on the job trend data specific to our state.