Showcase your Products and Services
on March 29, 2017 at the AZBio Expo!
MAKE CONNECTIONS AT THE  EXPO
Exhibitor Information:
---
 CONFERENCE EXHIBITION: 
The details of your exhibit are outlined as follows:
(1) 8' x 10' booth space with draping

(1) 6' table with (2) chairs

(1) waste bin
Click HERE to View the Expo Room Diagram - this diagram will give you an idea of where your organization will exhibit in the expo room.
MOVE IN/TEAR DOWN: (subject to change)
Move-In: Wednesday, March 29th - 8:00 a.m.
Tear-Down: Wednesday, March 29th - 4:30 p.m.
**Tear-down MUST BE COMPLETE by 6:00 p.m.
EXHIBIT HALL SHOW HOURS:
Wednesday, March 29th - Exhibit opens - 9:00 a.m. - 2:00 p.m.
AGENDA:
March 28:
1:10 p.m. Game Time - Tempe Diablo Stadium 2200 W. Alameda Dr. Tempe, AZ, 85282 (directly South of the Buttes Marriott - Expo location)
**Pick up your baseball tickets at the Tempe Diablo Stadium Grand Stair Case entrance. AZBio will have a table set up to give attendees their tickets into the game.
** Business Casual wear
5:00 p.m. VIP Reception - Buttes Marriott - Market Cafe 
**Note these activities are included in your exhibitor package. Please confirm with Charlie that you have registered for the game and VIP reception at Charlie@AZBio.org
** Business Casual wear
March 29th: Kachina Ballroom
8:45 a.m. Registration Opens
9:00 a.m. Student Discovery Zone @ The Expo
10:00 a.m. Opening Plenary Session
Opening Keynote: Dan Munro, Author of Casino Healthcare
Healthcare Challenges and Opportunities (panel)
11:30 a.m. Expo Break
12:00 p.m. Lunch and Keynote
Keynote: Anna D. Barker, P.H.D.
1:00 p.m. Expo Break
1:30 p.m. Afternoon Plenary Sessions
Healthcare from the Patient Perspective (panel)
Innovator Rapid Fires: Arizona Innovators Present How They Are Changing the Game
Getting Innovation to the Finish Line: Regulatory Perspective in the era of 21st Century Cures (panel)
Cont. Innovator Rapid Fires: Arizona Innovators Present How They Are Changing the Game
4:00 p.m. Philanthropy, Partnerships and Investment - a discussion on partnering opportunities that deliver life saving and life changing innovations to patients.
4:30 p.m. Closing Cocktail Reception
PARKING AND TRANSIT:
Please plan accordingly for rush hour traffic when driving to the Expo.

Traffic on the I-10 East in the morning can get congested. Self Parking - Free Buttes Parking Map.JPG 
- PLEASE PARK IN CONFERENCE CENTER PARKING LOT -  
- ABOVE THE ANGELS FIELD ON THE SOUTH SIDE OF THE RESORT - 
INTERNET AND ELECTRICAL NEEDS:
Electricity is

 

not

included in your exhibition package; access to power is $75 per connection. If you require electricity please notify AZBio Headquarters immediately. Send requests to Charlie Trevino at Charlie@AZBio.org 

Access to internet is limited. Please notify Charlie if you will need wifi and how many devices you would like to connect to wifi.
CONFERENCE SESSIONS:
Please note that the Exhibit Hall will be closed during General Sessions and Presentations.
Meaning traffic during these sessions will be low. We highly recommend attending these sessions to gain more insight about the industry and to make more connections with attendees at the event.
ATTIRE:
Business attire is recommended for the event.
HOTEL RESERVATIONS:

 
You are responsible for making your own travel and lodging arrangements, and covering all related costs. Feel free to make a room reservation with the Buttes Marriott here: Buttes Marriott Room Reservations 
SHIPPING ITEMS:

 
The Buttes Marriott charges a $5.00 per parcel handling fee that will be applied to all packages arriving and departing from the resort. Exhibitors are responsible for these charges. If you would like to have any items shipped to the Buttes Marriott please email Charlie the below information with items in red filled out completely at Charlie@AZBio.org.
Name of meeting: AZBio Expo 2017
Date of Meeting: Wednesday, March 29
Attention to: (Your Name and Company/Organization)
Contact: (Your Name and Company/Organization)
Delivery date: (The expected delivery date)
Location: The Buttes, A Marriott Resort
                 2000 W. Westcourt Way
                 Tempe, AZ, 85282 
Number of Packages: (Estimated number of boxes or packages)
Again, thank you and we look forward to having you as an exhibitor at the Phoenix Marriott Tempe at The Buttes. Should you have any questions, please feel free to contact Charlie at Charlie@AZBio.org
---
The AZBio Expo is the place where you can connect with Arizona's growing bioscience community to engage, collaborate and move your bioscience business forward faster.
Exhibiting at the AZBio Expo is a great way to...
Showcase your products and Services…

Show off your Expertise…

Find Partners and Resources.

Connect with Talent
Join us March  29, 2017 at the AZBio Expo for a full day of opportunities.
Increase your impact with our Booth/Ad Package!
8 ×10 Exhibit Booth, 2 Tickets  and a half page ad
AZBio Members ($2,000), Guests ($3,000)
Register Today!

AZBio Members benefit with discounted member rates.
Have an AZBio Member Engagement Credit?
Select INVOICE ME as your payment option and our AZBio Member Services Team will apply your credit to your invoice.
Exhibitor Invoices must be paid by March 15, 2017.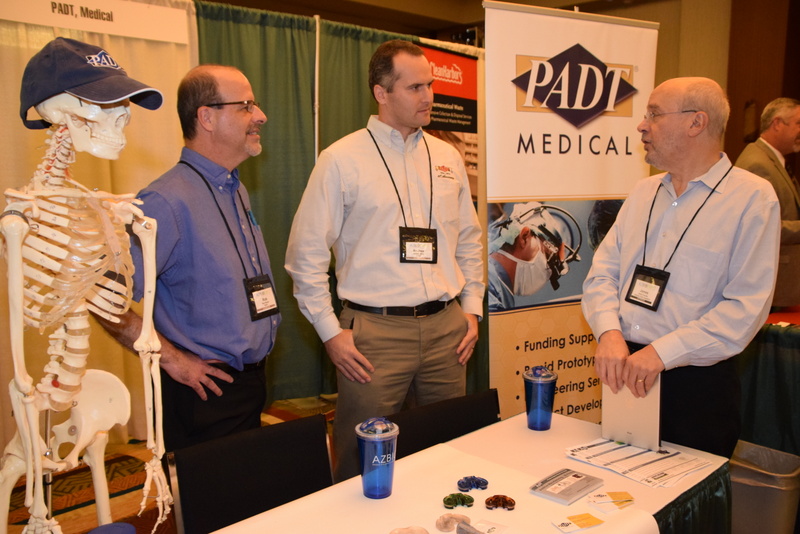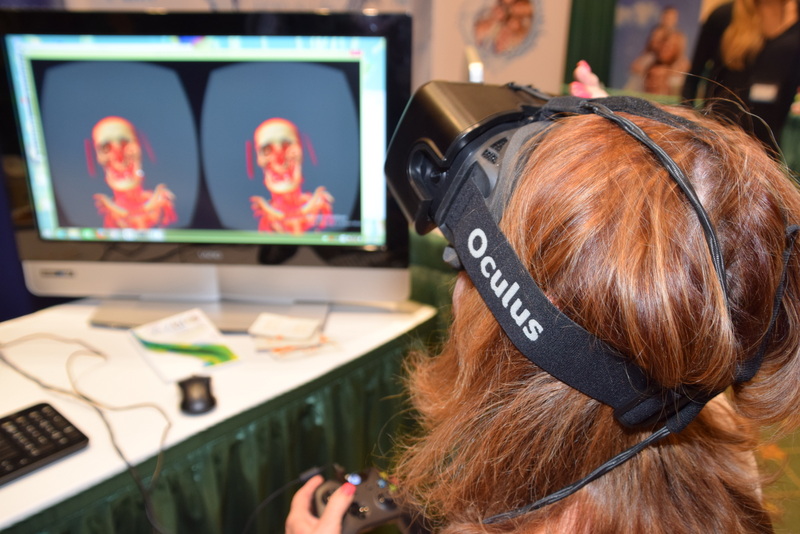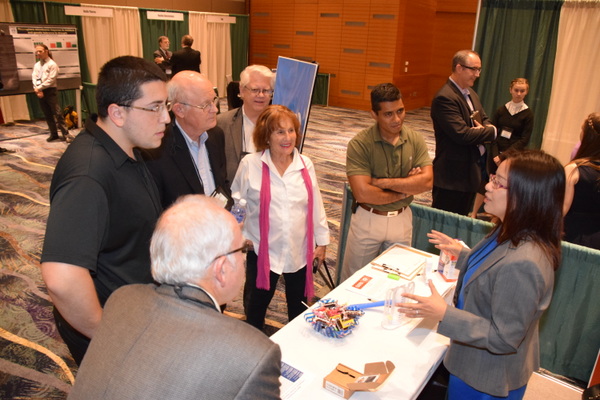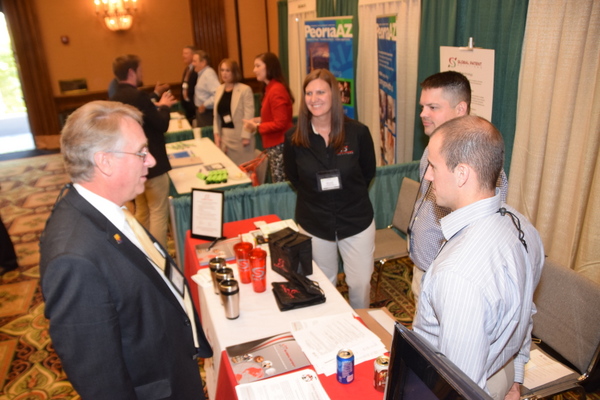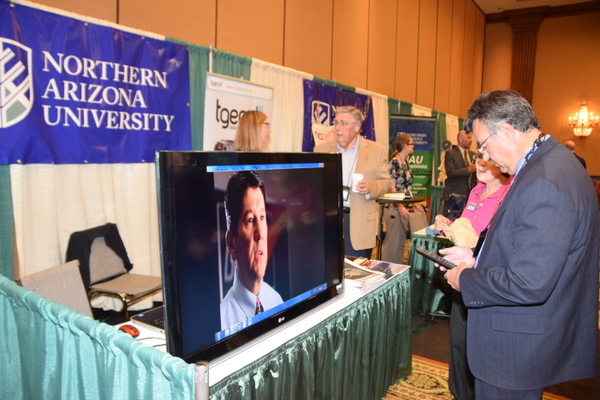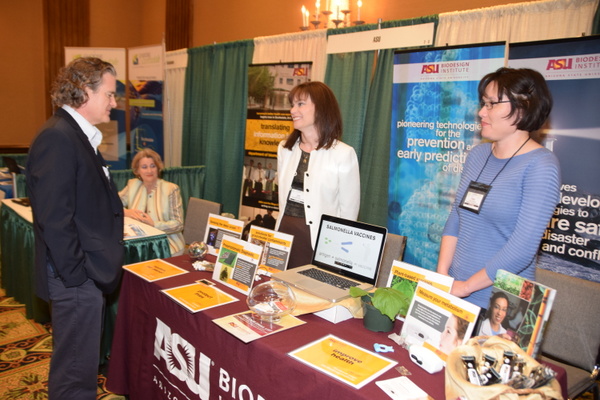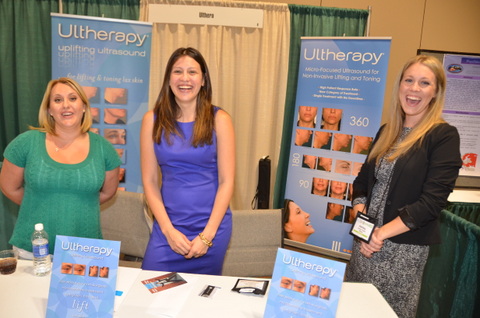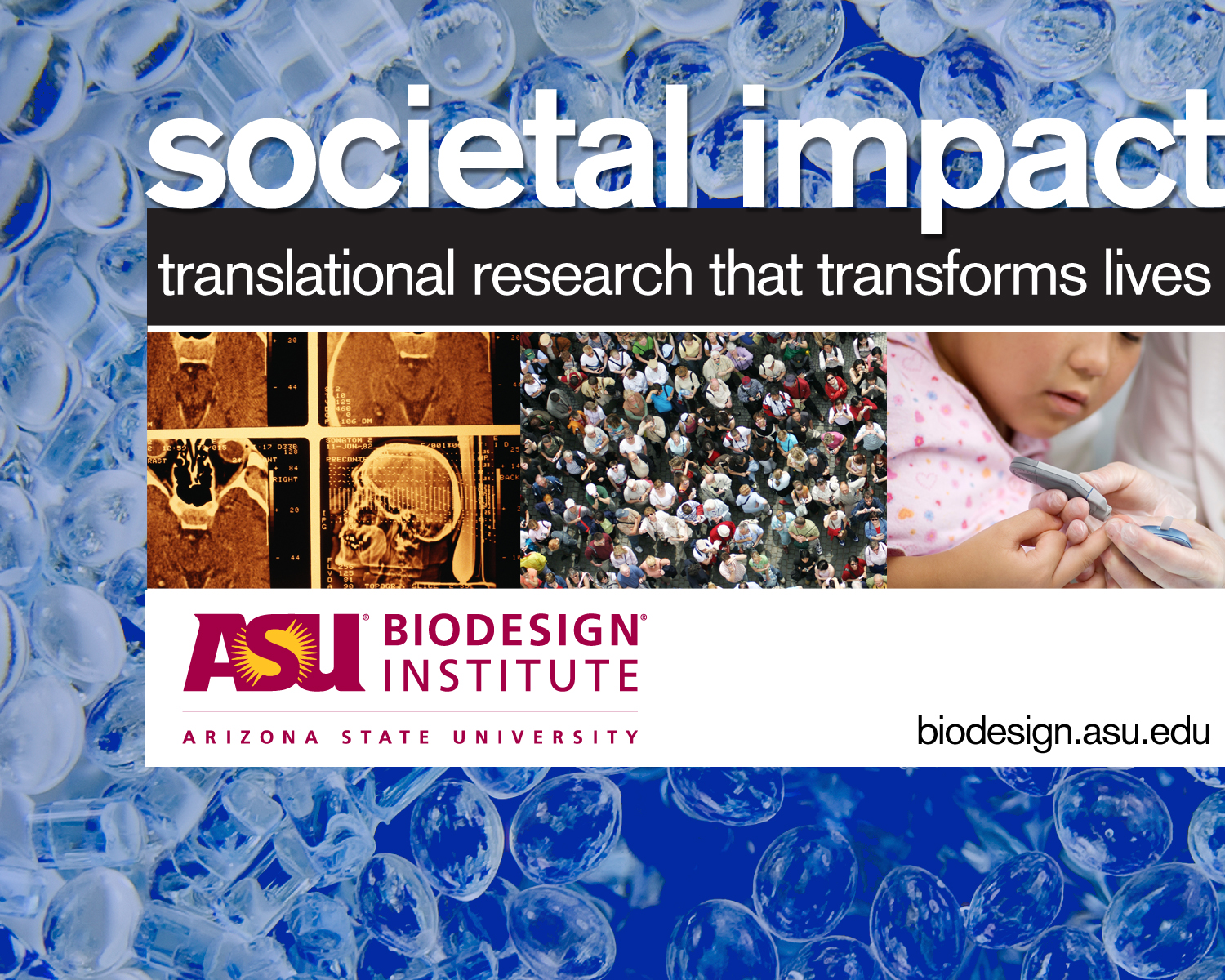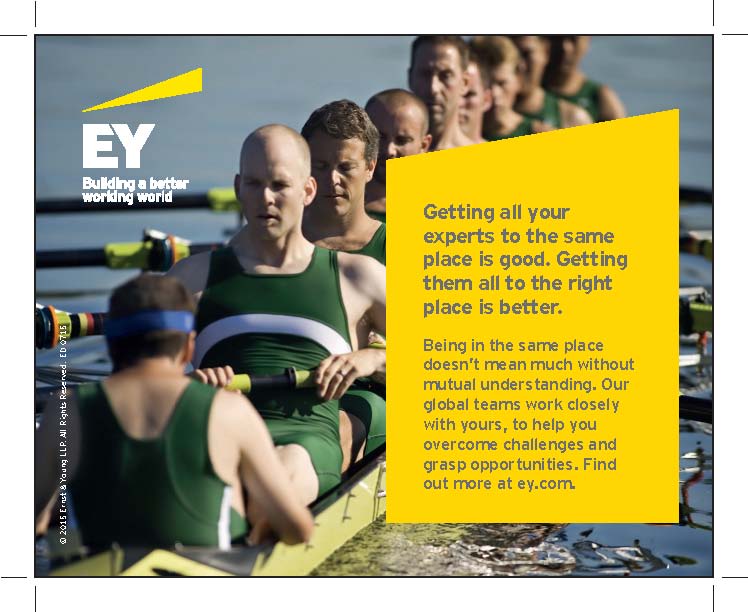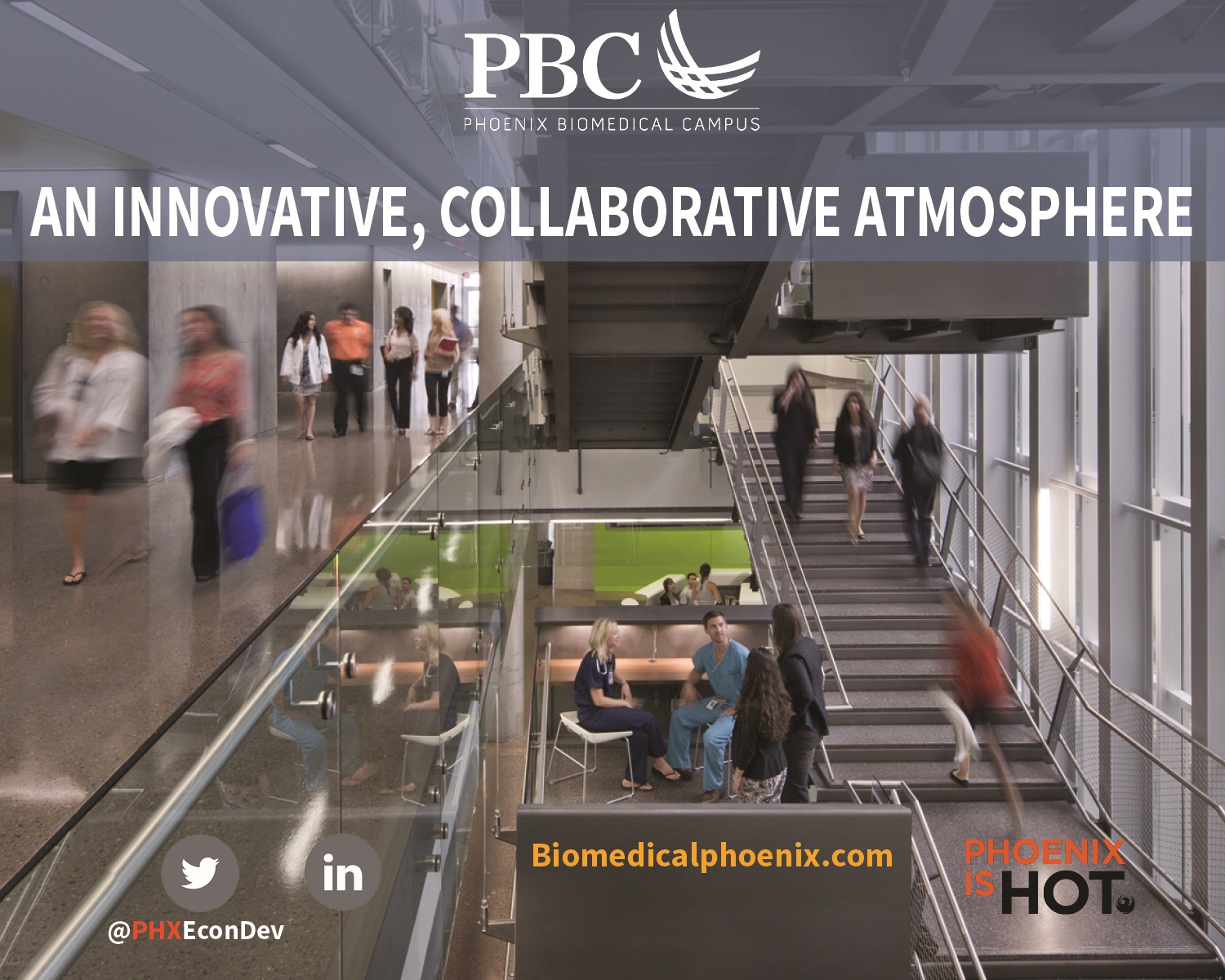 Stay Tuned...More Coming Soon!