Phoenix, AZ – April 25, 2016: Beacon Biomedical, Inc., a privately held company focused on developing highly accurate laboratory and point-of-care blood tests for early colorectal cancer screening, announced that it has appointed Dave English as Director of Business Development.
English has 23+ years of experience leading, managing, developing and growing businesses in the medical industry.  He has a diverse and successful background in medical information technology, diagnostics, Six Sigma process improvement, sales and integration services.  Dave started his career with Abbott Diagnostics which led to management and senior leadership roles with iTracs, Roche Diagnostics, Sonora Quest Laboratories and UFCA, the latter having a principal role in startups and acquisitions.
English commented, "I am thrilled to be helping in the fight against cancer and working with the tremendous team at Beacon Biomedical. We have an opportunity to promote better patient outcomes in the fight against colorectal cancer by providing an easy, accurate and cost effective solution that will raise patient screening compliance and save thousands of lives.  It doesn't get any better than that!"
Don Weber, Beacon Biomedical's CEO added, "What Dave brings to Beacon is a business acumen encompassing corporate management, business development, strategic planning, plan execution, and critical customer engagement and retention expertise that's second to none."
English's experience coupled with his broad business and industry network allows him to recognize industry trends, anticipate changes, and capitalize on opportunities as they arise.  He is a graduate of the United States Naval Academy and a Marine Corps officer formally trained in decisive leadership grounded in integrity and commitment to the mission.
Says Weber, "For early stage companies like Beacon, the ability to wear multiple hats and hit the ground running to generate measurable results focused on meaningful and time critical milestones is essential to our success. Dave has that ability and I'm extremely excited to have him on board and part of our senior management team."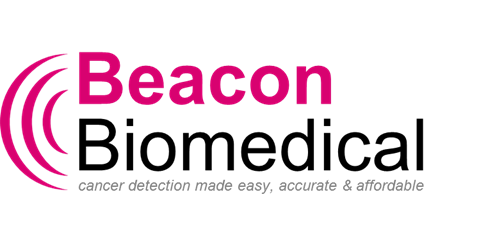 About Beacon Biomedical, Inc.
Beacon Biomedical, Inc. is a privately held assay development and medical device company focused on developing and commercializing easy, accurate and affordable colorectal, breast and lung cancer screening solutions.  Beacon has secured the exclusive worldwide rights from the National Institutes of Health for the development and commercialization of an oncoprotein called Cripto-1 (i.e. teratocarcinoma derived growth factor-1) that has demonstrated the ability in multiple independent studies to differentiate colorectal cancer (CRC) from healthy controls at 95% accuracy in blood-based samples. Additional information about Beacon Biomedical is available at www.beaconbiomedical.com.
Contact
Scott Kelly, Black Dog Promotions
scott@blackdogpromotions.com, (480) 206-3435