BIO's "Venture Funding of Therapeutic Innovation: A Comprehensive Look at a Decade of Venture Funding of Drug R&D".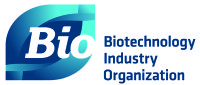 Access to early-stage financing is the lifeblood of biotechnology innovation. For therapeutic-focused biotechnology companies in particular, the required capital and development timelines dwarf most other industries, making it challenging to find sizable early investments from committed investors. As the world's largest trade association representing biotechnology companies across the United States and in more than 30 other nations, it is important for BIO to better understand investor trends in order to determine where scientific or policy issues may be impacting the ability to maintain a robust pipeline of innovative medicines.
In this report, we set out to better understand where venture financing over the last decade has been put to work in terms of disease area and novelty of research. Some of the key findings of this first-of-its-kind report are:
• Over the last decade, 78% of U.S. venture investment for therapeutics went toward novel drug R&D, suggesting innovation is a core priority for venture investors.
• Comparing five-year periods before and after the recent financial crisis (2004-2008 vs. 2009-2013), total funding of drug R&D dropped 21%, from $21.5 billion to $16.7 billion.
• Disease areas affecting large populations of Americans have seen a decline in novel drug R&D funding over the five-year periods: Diabetes (-81%), Psychiatry (-56%), Gastrointestinal (-49%), Respiratory (-41%), Cardiovascular (-33%).
• Rare disease funding has seen a large increase over the past decade in terms of both dollars raised and number of companies funded.
• Threefold more venture dollars were raised by companies working on drug improvements of previously approved pain drugs than for novel drug R&D in Alzheimer's Disease.
• Biologics developers now receive 50% of total venture funding for therapeutics, up from only 27% in 2004, with most of the increase seen after the signing of the Affordable Care Act in 2010, which included 12 years of data exclusivity for biologics.
• There are fewer first-time Series A financings in recent years, down 30% from a peak in 2006.
With a contracted life-science investor base and an investor community continuously examining issues such as industry productivity, the reimbursement landscape, scientific barriers, and regulatory hurdles, some areas of therapeutic innovation are bound to face greater challenges than others. This report will help inform our future policy work and provide industry, policymakers, and other stakeholders with a comprehensive view of the investment environment.
Sincerely,
James C. Greenwood, President & CEO of the Biotech Industry Organization (BIO)
E. Cartier Esham, Ph.D.,  E.V.P., Emerging Companies Section, BIO

To download your copy, please click here