bioSyntagma, LLC, a precision medicine company, has been awarded a nearly $200,000 Phase I Small Business Innovation Research (SBIR) grant from the National Cancer Institute (NCI) of the National Institutes of Health (NIH) to develop a new platform for mapping multi-omic biomarkers from single-cells in cancer patient biopsies. bioSyntagma's Principal Scientist, Dmitry Derkach, M.D., Ph.D., is the Principal Investigator for the project.

The award provides funding to develop a spatial, multi-omic single-cell analysis platform that can provide vast amounts of information about the tumor microenvironment.
Last year, more than $45B was spent worldwide on targeted therapies in oncology. However, nearly every patient that receives a targeted therapy will eventually develop resistance to it. Strategies to overcome acquired drug resistance are crucial to the success of targeted therapies.
"This technology is key to truly enabling personalized medicine," says Dr. Derkach. "Understanding the tumor microenvironment will help make better treatments, help screen patients to identify personal treatments for them, and identify options to overcome resistance in patients. This is how we make personalized medicine happen."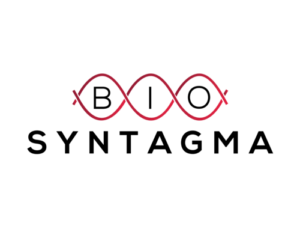 About bioSyntagma
bioSyntagma is a precision medicine company dedicated to transforming how cancer is treated by providing deep data on the uniqueness of each person's cancer. Its suite of platform technologies enables comprehensive, multi-omic and spatial profiling of tissues to get a complete and informed understanding of a patient's cancer so they can be matched with relevant therapies and provided recommendations to avoid acquiring drug resistance. bioSyntagma serves the needs of clinicians, academic researchers, and drug developers to advance the implementation of precision medicine for cancer treatment.
About the National Institutes of Health (NIH): NIH, the nation's medical research agency, includes 27 Institutes and Centers and is a component of the U.S. Department of Health and Human Services. For more information about NIH and its programs, visit www.nih.gov.
Research performed will be supported by the National Cancer Institute of the National Institutes of Health under Award Number R43CA228712. The content is solely the responsibility of the authors and does not necessarily represent the official views of the National Institutes of Health.