New 3D Microelectrode Arrays will Advance Organoid-Based Models for Neurological and Neurodegenerative Diseases

Phoenix, AZ — BMSEED, a manufacturer of pre-clinical research tools, was awarded a Phase I Small Business Innovation Research (SBIR) grant from The National Institutes of Health (NIH). This grant will support the development of the first adaptable, 3D-formfitting microelectrode array for recording electrical signals from physiologically intact brain organoids. BMSEED's novel technology will allow researchers to accurately assess the health and function of these structures to advance drug testing and tissue engineering in numerous fields.
Brain organoids use human cells to replicate the 3-dimensinoal structure of the brain. They can be used as an effective model to study neurological and neurodegenerative brain diseases in an environment that much more closely resembles the human body compared to animal models and 2D cell cultures. However, their efficacy has been stifled by limitation in the methods used to record electrical signals from the brain organoids.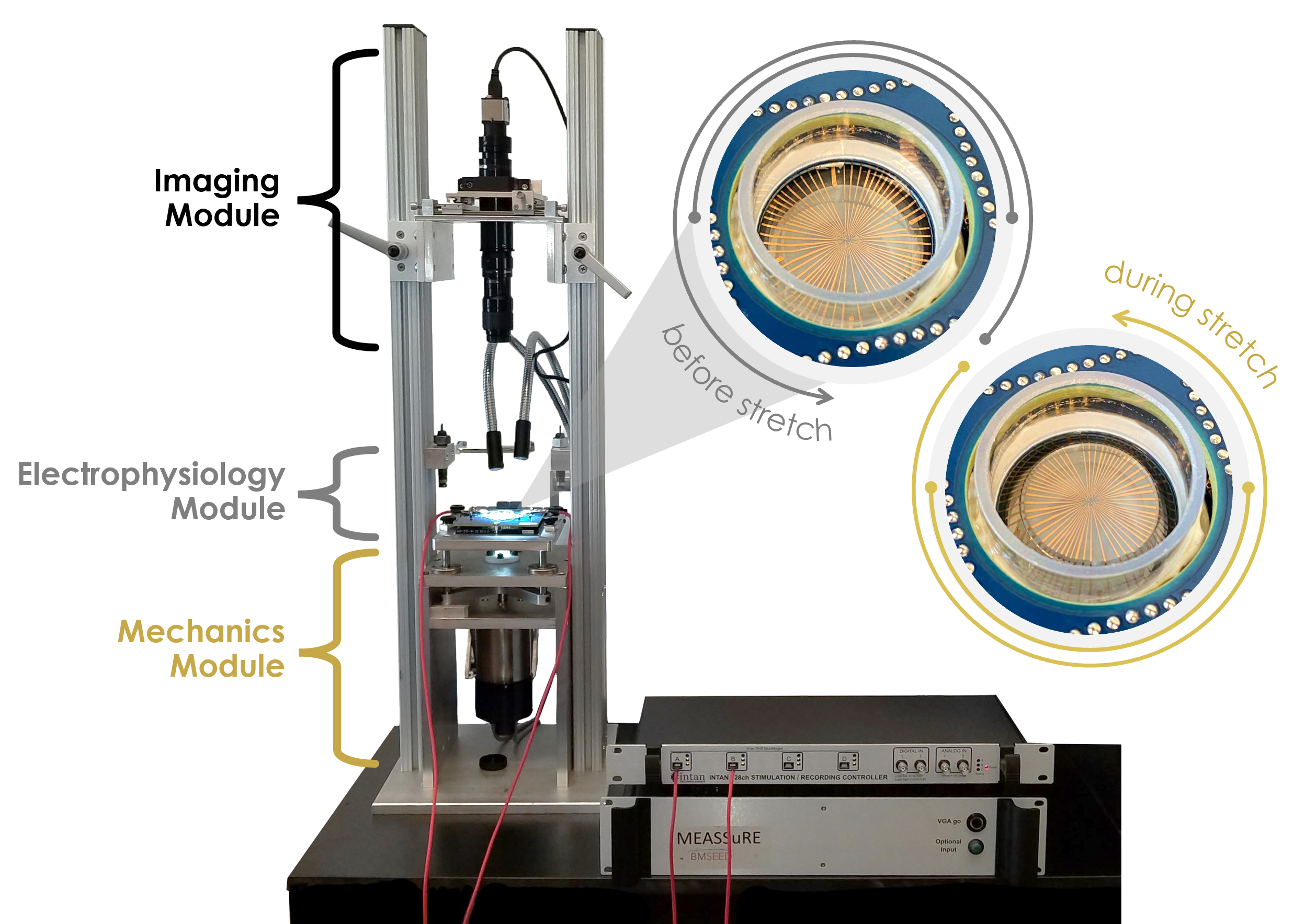 "Commercial microelectrode arrays are flat, so they can only record a fraction of the spherical organoid's surface area," explains BMSEED's Founder and CEO Dr. Oliver Graudejus. "BMSEED's 3D microelectrode array maximizes contact with the organoid surface to gather more neural signals than previously possible."
BMSEED's 3D microelectrode array creates a pocket for spheroidal organoids to model healthy and disease-state brain function. This new technology will advance research in traumatic brain injury, Alzheimer's disease and related dementias, chronic traumatic encephalopathy, autism, and more.
"I am thrilled by the enhanced capabilities of BMSEED's new technology that takes recordings from brain organoids in 3D," says Dr. Levi Wood at the Georgia Institute of Technology and a co-investigator on this grant. Dr. Zhexing Wen, another co-investigator at Emory University, explains, "it is our hope that our studies will bring novel mechanistic insight into these disorders and provide new therapeutic strategies for these devastating diseases that affect millions of people worldwide."
The NIH SBIR program awards small businesses to commercialize their technological achievements. BMSEED has raised over $3.7 million through this program to date.
About BMSEED
BMSEED (BioMedical Sustainable Elastic Electronic Devices) is a manufacturer of integrated research tools for the development of drug treatments for injured cells. BMSEED's proprietary stretchable microelectrode arrays and devices replicate the body's electrical and mechanical environment to study cells in an environment similar to the human body. This is accomplished by integrating multiple modules (mechanics, electrophysiology, and imaging) into one research tool. BMSEED strives to develop products that increase the success rate of clinical trials by eliminating drug candidates early in the pre-clinical stage, thus avoiding the large costs of failed clinical trials. For more information, visit www.bmseed.com.
Media Contact
Dr. Oliver Graudejus
Phone:  (609) 532-9744
Email: oliver@bmseed.com