TEMPE, Ariz.–(BUSINESS WIRE)–Calviri, Inc. (www.calviri.com) announces today the appointment of Michael McCallister to the company's Board of Directors. Mr. McCallister has a breadth of governance and management experience in multiple industries, including health insurance, financial services, and animal life sciences.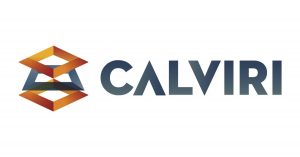 In 2000, Michael took over Humana, Inc., a managed care organization, during a turnaround period. Under his direction, the company pioneered Medicare Advantage Plans, Tricare, and Consumer Facing Technology. He grew the company from under $1 billion in market capitalization to $10's of billions by the time of his retirement in 2012.
Michael McCallister serves on several corporate boards, including Humana, AT&T, Fifth Third Bancorp, and Zoetis, Inc.
"As Calviri enters a critical inflection point for growth, Mike is the perfect addition to our board to help guide the exponential opportunity surrounding new Calviri's advances in immunotechnology," says Jacque J. Sokolov, MD. Dr Sokolov is a fellow director and long-term colleague of Mr. McCallister, dating back to the early Humana period.
"I am looking forward to contributing to the exciting developments underway at Calviri. The work is inspiring," commented McCallister.
Michael earned his Bachelor's degree in Accounting from Louisiana Tech University and his MBA from Pepperdine University.
About Calviri, Inc.
Calviri is an early-stage healthcare company whose mission is to provide a broad spectrum of fundamentally different vaccines and companion diagnostics that prevent and treat cancer for those either at risk or diagnosed. Calviri is focused on using frameshift neoantigens derived from errors in RNA processing to provide pioneering products against cancer. The company is a spin out of the Arizona State University Biodesign Institute, located in Tempe, AZ.
For more information, please visit www.calviri.com.