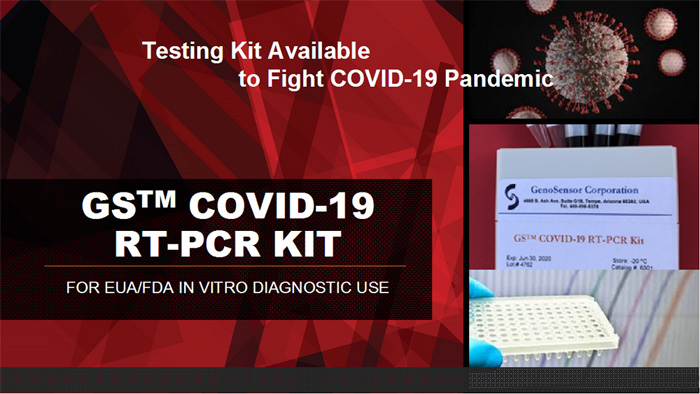 FDA Emergency Use Authorization for the GSTM COVID-19 RT-PCR KIT was issued on April 16, 2020. View FDA Letter: https://www.fda.gov/media/137090/download
With a high sensitivity detection (single copy detection) when run according to its instructions for use in a qualified clinical lab, the GSTM COVID-19 RT-PCR test, is one of the most sensitive tests currently available under an FDA Emergency Use Authorization.
GSTM COVID-19 RT-PCR KIT runs on the Applied Biosystems™ 7500 Fast Dx Real-Time PCR Instrument. Kits are available for the 96 well plate (22 clinical samples) and 384 well plate (94 clinical samples) and provides test results in less than 90 minutes.
The GSTM COVID-19 RT-PCR KIT is intended for use by trained clinical laboratory personnel specifically instructed and trained in the techniques of real-time PCR and in vitro diagnostic procedures. Instructions for use, the FDA EUA letter, and other documentation is provided at GenoSensorCorp.com.