The Institute for Healthcare Innovation™ (IHI) is Midwestern University's One Health initiative that is expanding clinical research capabilities and educational opportunities for all professional disciplines at Midwestern University (MWU).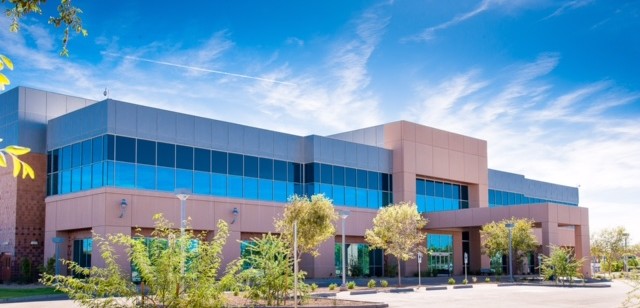 A new facility is being developed to house the IHI on Midwestern University's Glendale Campus in Arizona and will contain three Centers of Excellence in Clinical Research, Qualitative Research, and Advanced Imaging. The IHI is a close partner with the new MWU College of Veterinary Medicine and will promote the use of naturally occurring animal disease to benefit both humans and our pets. Clinical trials enrolling pets with naturally occurring disease (i.e., pets that present with cancer, diabetes, heart disease, neurocognitive disorders, etc.) are likely to be much more predictive of human efficacy and adverse events than are studies where immunocompromised mice are used. Use of these animals may result in decreased cost to bring drugs to market due to reduction in failures once drugs enter human clinical trials, better knowledge of drug dose and dosing regimens prior to starting human clinical trials, and better awareness of potential adverse events. The IHI seeks to partner with Arizona researchers and scientists to perform clinical trials of interest and welcomes all who are interested to contact us.
"With doctors of osteopathic medicine, dentistry, pharmacy, optometry, and veterinary medicine working side-by-side, the IHI will become the true heart of One Health Innovation", said Dr. Theresa Fossum, MWU Vice-President of Research & Strategic Initiatives. Dr. Fossum added, "The IHI will be a unique, best-in-class research training resource for all MWU faculty and students." Dr. Kurt Weingand, Associate Dean for Research and Postgraduate Education at MWU's veterinary school noted that "a key equity of the IHI will be our ability to rapidly initiate and conduct high quality clinical trials".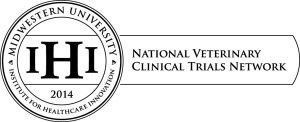 The IHI Clinical Research Center will employ professional personnel specializing in clinical operations, biostatistics, data management, regulatory affairs, quality assurance, subject recruiting, and veterinary technology. The Qualitative Research Center will contain a focus group room for interviewing volunteer subjects and pet owners who participate in clinical trials and will investigate subjective likes, dislikes, and feelings of the clinical research participants. The Qualitative Research Center will conduct qualitative in-home, in-office, in-store, and on-farm field studies and will provide a creative environment for the generation of new ideas and solutions for research study sponsors.
To ensure timely enrollment of pet dogs and cats into clinical trials, the IHI is developing a new National Veterinary Clinical Trials Network™ with high volume veterinary clinics and hospitals across the U.S. for conduct of multi-center clinical trials.
The IHI initiative will position Midwestern University as a leader in the One Health Initiative, promoting collaborative research among physicians, veterinarians, and biomedical scientists to improve the health and quality of life for all species.
To learn more about how you can become involved in clinical research at the IHI or use our resources, contact Dr. Chad VanDenBerg (cvande@midwestern.edu).