Dr. Reed brings impressive record of leadership, teaching, research and clinical care

Guy Reed, MD, MS, a noted cardiologist, physician-scientist and health administrator, has been named dean of the University of Arizona College of Medicine – Phoenix.
The announcement was made today by Leigh Neumayer, MD, MS, interim senior vice president, University of Arizona Health Sciences.
Dr. Reed is the Lemuel Diggs Professor of Medicine and chair of the Department of Medicine at the University of Tennessee Health Science Center, and interim executive vice president for Methodist Le Bonheur HealthCare.
"We are extremely proud to announce the appointment of Dr. Reed as dean of the UA College of Medicine – Phoenix," Dr. Neumayer said. "Dr. Reed has an extraordinary track record as a cardiologist, research-scientist, educator and administrator. He represents the highest quality of academic medicine and research. His leadership will result in a huge leap forward for the college and I have no doubt that Dr. Reed will take us to the highest level of academic medicine."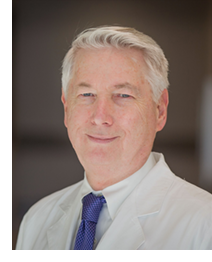 Dr. Reed grew up in Colorado and graduated from Columbia University in New York City, where he received his bachelor's degree in English literature and pre-medical studies. He received a master's degree in mathematical statistics and a medical degree from Stanford University.
He completed his internship, residency and chief residency in internal medicine at Yale University. He completed his fellowship in cardiovascular disease at Massachusetts General Hospital and a post-doctoral research fellowship in biochemistry and molecular biology at Harvard Medical School. For a decade and half, Dr. Reed served in positions of progressive responsibility as a cardiologist at Massachusetts General Hospital and on the faculty at Harvard Medical School and Harvard School of Public Health. His research interests led him to the "stroke belt" in the southern states.
An internationally recognized cardiologist, Dr. Reed is known for his research on the mechanism of blood clots and vascular disease. Through grant support from the National Institutes of Health, he translated his laboratory research findings into an innovative, clot-dissolving therapy to treat patients with strokes and heart attacks, which is now in clinical trials.
Recently, Dr. Reed received an innovation award from Inside Memphis Business magazine and a Discovery Award from the president of the University of Tennessee. In 2015, the company he founded to translate his science into therapy — Translational Sciences, Inc. — signed an exclusive licensing agreement with Daiichi Sankyo Company, Ltd., headquartered in Tokyo, to develop and commercialize the treatment for patients.
"I am honored to join the College of Medicine – Phoenix at this exciting juncture in its history," Dr. Reed said. "Together with our academic, health care, philanthropic and community partners, we will continue to make the College of Medicine – Phoenix an extraordinary institution that serves Arizonans through exceptional education, transformative science and exemplary patient care. I look forward to working with Drs. Neumayer and Robbins and other leaders. We will continue the work of Dr. Ken Ramos, the administrative staff and the faculty who have done so much for the College."
Dr. Reed and his wife, Elizabeth, will move to Phoenix as he assumes his new position with the University of Arizona Health Sciences in mid-July.
Dr. Neumayer thanked Kenneth S. Ramos, MD, PhD, for serving as interim dean of the UA College of Medicine – Phoenix since April 2016.
"Dr. Ramos has given extraordinary service to the College of Medicine – Phoenix and I am grateful for his dedication to the college and the university," she said.
Dr. Reed will be the third dean of the UA College of Medicine – Phoenix. The medical college opened its doors in 2007 and is focused on addressing Arizona's critical physician shortage. In those 10 years, the UA College of Medicine – Phoenix has graduated 273 physicians. Based in downtown Phoenix on the Phoenix Biomedical Campus, the college will graduate 82 physicians on May 8 at commencement ceremonies for the Class of 2017.
# # #
About the UA College of Medicine – Phoenix
The University of Arizona College of Medicine – Phoenix admitted its inaugural class of first-year medical students in August 2007 and is celebrating its 10th anniversary this year. The College inspires and trains exemplary physicians, scientists and leaders to optimize health and health care in Arizona and beyond. The College is uniquely positioned to accelerate the biomedical and economic engines in Phoenix and the State by leveraging vital relationships with key clinical and community partners. For more, visit phoenixmed.arizona.edu/tenyears.
About the University of Arizona Health Sciences
The University of Arizona Health Sciences is the statewide leader in biomedical research and health professions training. The UA Health Sciences includes the UA Colleges of Medicine (Phoenix and Tucson), Nursing, Pharmacy and Mel and Enid Zuckerman College of Public Health, with main campus locations in Tucson and the growing Phoenix Biomedical Campus in downtown Phoenix. From these vantage points, the UA Health Sciences reaches across the state of Arizona and the greater Southwest to provide cutting-edge health education, research, patient care and community outreach services. A major economic engine, the UA Health Sciences employs almost 5,000 people, has nearly 1,000 faculty members and garners more than $126 million in research grants and contracts annually. For more information: http://uahs.arizona.edu (Follow us: Facebook | Twitter | YouTube | LinkedIn)