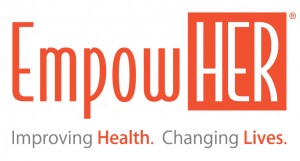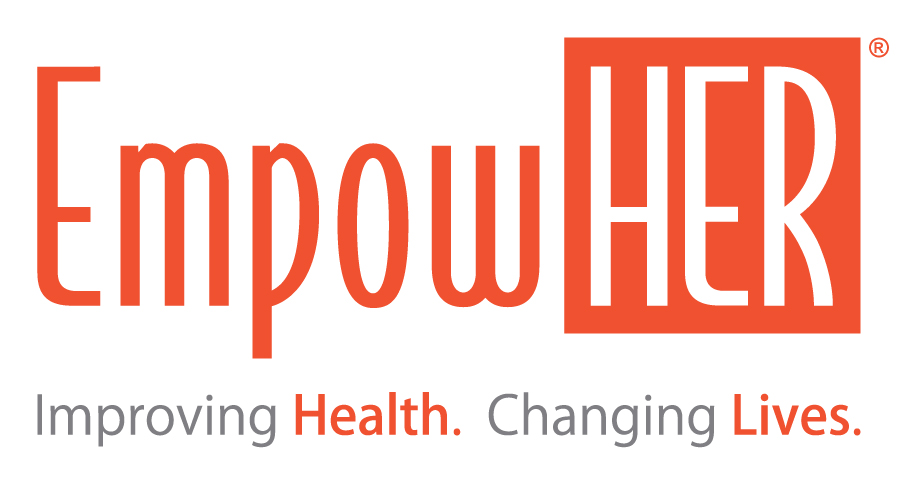 SCOTTSDALE, AZ — (MARKET WIRE) — 10/13/11
— EmpowHER, an award-winning social health company for women, was honored with the AZBio Fast Lane Award presented by the Arizona Bioindustry Association (AZBio), the state's leading trade association for organizations involved in the biosciences. The Fast Lane Award recognizes companies and organizations in the healthcare and health information fields that through recent innovations have yielded measurable results that are moving their organizations and the state of Arizona forward faster.
"It is truly an honor to be recognized by such an esteemed organization," said Michelle King Robson, EmpowHER's founder, chairman and CEO. "The team's dedication to our mission of improving women's health and changing lives is reinforced by the company's phenomenal growth over the last year along with site innovations that are not only shaping the growth of the online health and wellness industries, but propelling EmpowHER forward. It's great to see the team lauded for its unwavering commitment to women and their health."
Since the launch of EmpowHER.com in November 2008, the company is now the fastest growing social health company for women — with a 3x traffic growth in a field of peers reaching over 1.7M monthly unique visitors while tracking towards 35M in 2012, and, over 50,000 members, tracking towards 100,000 by 2012. The site categorizes over 700 women's health conditions and wellness topics, and has created nearly 110,000 pieces of original video, article and user-generated content — representing both the largest taxonomy of women's health conditions, and one of the largest libraries of women's health content on the web. The company has also experienced 4-fold growth in social media followers amassing a vibrant network of over 41,500 fans and followers on Facebook and Twitter.
Just this year, EmpowHER launched new site features such as a patent-pending site sentiment system that measures the "life changing" impact of its content and members of its community. Unlike a simplistic "rate this" approach, brands that work with EmpowHER get a glimpse into the real "improved, changed or saved" impact they are having on women's health and lives through this proprietary esteem system. Additionally, EmpowHER created a first-of-its-kind advocacy toolkit for women and "groups" that, since inception, have grown to over 250 health condition or wellness topic-based groups within EmpowHER's peer health online community of women.
The AZBio Fast Lane Award recognizes Arizona bioscience companies and institutions that in the last 18 months did something different that is moving their organization forward faster. Nominated by peers, these organizations are leading examples of why the Arizona Bioscience Sector is the fastest growing business sector in the state. Other award honorees include The International Genomics Consortium, The CORE Institute, TGEN Drug Development (TD2), St. Joseph's Hospital/CHW, MiHospital Program, Flagship BioSciences and others.
The award ceremony takes place today, October 13 at the Sheraton Wild Horse Pass Resort & Spa in Chandler, AZ, and kicks off the first day of the AZBio Expo. EmpowHER is also the official digital and social media partner, helping to document and leverage the event via digital video production and social media promotion. Viewers can access updates, videos and social media posts from the event through EmpowHER here.
About EmpowHER
EmpowHER Media is an award-winning, HON-certified, social health company for women. The Company's flagship and Top 5 women's health and wellness site and community — EmpowHER.com — is the home for female health consumers. We call them Chief Health and Wellness Officers of the home. EmpowHER.com provides visitors access to one of the largest women's health and wellness content libraries on the Web, as well as one of the most active online communities of women discussing their health and wellness issues. Health care professionals, health and wellness marketers, and agency professionals rely on EmpowHER Media for reaching the most influential health and wellness buyer on the Internet — women. Millions of women visit EmpowHER.com every year, making it one of the largest and fastest-growing resources dedicated exclusively to women's health and wellness.
Press Contact
Lauren Moye
EmpowHER
(971) 832-1456
Email Contact
Source: EmpowHER