AZBio Fast Lane Award Winner and Leading Social Health Company for Women Partners With the Leader in Health Video to Expand Reach for Its Women's Health Video
 SCOTTSDALE, AZ–

(Marketwire – January 19, 2012)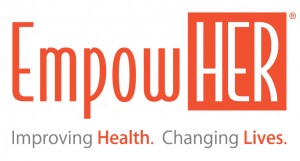 EmpowHER, an award-winning social health company for women today announces a new partnership with HealthGuru Media, the leading company for health video on the Web. Through this partnership, HealthGuru.com will offer its viewers EmpowHER's original, HD-quality women's health video library – the largest of its kind on the Web. Through the partnership, EmpowHER will syndicate videos to more than 100M annual visitors on HealthGuru.com and throughout Health Guru's premium health network.
Health Guru has a comprehensive library of health videos, with 3,000+ titles covering 125 different conditions. This library was built utilizing a unique approach to health education which places equal focus on presenting credible, easy-to-understand health information with doing so in a powerfully engaging context. Providing the user with an immersive, media-rich experience, HealthGuru.com uses cutting edge technology that truly engages their audience to ensure the optimal user and learning experience. The result is the most engaged health video audience on the web, with the typical Health Guru viewer spending 61.9 minutes a month watching Health Guru content (comScore Video Metrix, December '11)
"According to Nielsen, over two thirds of women ages 20-50 consume online videos," says Thom Brodeur, Executive Vice President and CMO of EmpowHER Media. "Partnering with HealthGuru.com enables us to deliver important health and wellness video resources to a broader global audience."
Since its launch in 2008, EmpowHER has achieved a leading position in the women's online health and wellness space, and is today recognized as the fastest growing social health community for women. EmpowHER Media expects to reach nearly 40M female health consumers on EmpowHER.com, and another 200M through a powerful syndication network that includes a Who's Who of the Web like: Yahoo! Health, AOL, Shine by Yahoo!, Hearst's RealAge, Rodale's Healthy Living Network, Fox News Health and others. Understanding the power of video, bringing not only educational videos to female health consumers, but enabling real women to share their person health and wellness stories with each other, EmpowHER has also built a robust video syndication network of partners including HealthGuru.com, reaching more than 160M of women across the web each month.
"By 2015, online video consumption will be so pervasive that no one will even make the distinction between Internet users and Internet users who watch video," says Josh Silberstein, CEO of HealthGuru.com. "With health and wellness information consistently among the most popular search subjects online, we know that videos on these topics will continue to be in high demand. HealthGuru Media is pleased to partner with a market leader like EmpowHER to expand our ability to deliver video content to millions of women around the world, and to continue helping them with their health and wellness needs."
Click here to view this release on EmpowHER.com and share it with your social networks.
About EmpowHER Media
EmpowHER Media is an award-winning, HON-certified, social health company for women. The Company's flagship — EmpowHER.com — is the third most visited women's health and wellness destination on the Web (comScore Media Metrix). As the online home for female health consumers, EmpowHER.com offers a unique value proposition of a peer health community and premium, original women's health and wellness content. Health care professionals, brands and agency professionals rely on EmpowHER Media for reaching the most influential health and wellness buyer on the Internet — women. EmpowHER reached more than 60 million women onsite and through syndication in 2011, and expects to reach more than 250 million in 2012.
About HealthGuru.com
HealthGuru.com is the leading destination site for health video on the web (comScore Video Metrix, November 2010). Our unique approach to health education was developed specifically for the video audience and is differentiated in three key ways: HealthGuru.com focuses on the health topics that matter most to today's audience, including: diet & fitness, mental & emotional health, sexual health, pregnancy, baby health & childcare, beauty & grooming, drugs & alcohol, and more. The modern health consumer seeks out an immersive, rich media experience on the web, not the text-centric offerings commonly found on other health sites. Health Guru was created with cutting edge media — like the largest health video library on the web and interactive applications — so we can offer the experience our audience expects. World-class information providers know that an accurate and comprehensive resource is just the first step. Creating cont ent that truly engages the audience is the way to ensure that information becomes learning. That's why Health Guru is dedicated to making our content as interesting and when relevant, entertaining, as it is useful.
Press Contact for EmpowHER
Lauren Moye,  EmpowHER
(971) 832-1456  lmoye@empowher.com