Add to iCal Calendar
Date/Time
Date(s) - 18 May 2022
10:00 AM - 11:00 AM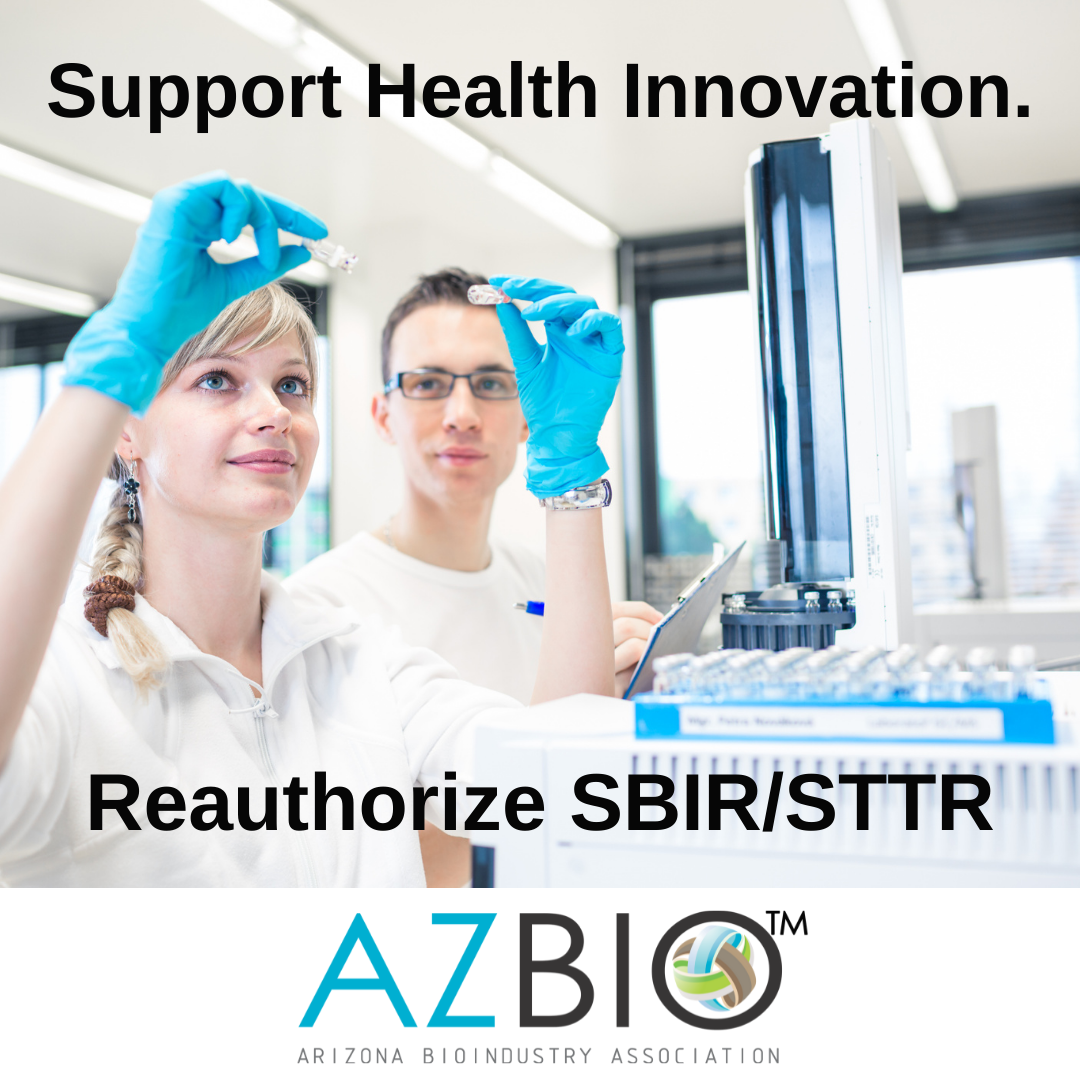 Join the AdvaMed Advocacy Team on Wednesday, May 18 at 1000 AM AZ/1:00pm ET to learn how we (the medtech community) can help ensure the SBIR/STTR programs are reauthorized and continue to support small businesses in developing innovative technologies that improve the lives of patients. Please RSVP here.
Wednesday, May 18 2022
10:00 AM AZ/1:00 PM EDT On Zoom
During this Zoom session, you'll:
Receive a legislative update on the progress of the SBIR/STTR programs
Learn which legislators are playing a role in the congressional conference committee that is reconciling two versions of legislation that need to include the SBIR/STTR programs
Learn about the difference between – the House-passed, COMPETES Act, and the Senate's US Innovation and Competitiveness Act (USICA)
Learn how you can help advocate for SBIR/STTR
This is a great opportunity to understand the role the legislative process plays in making sure grant programs like the SBIR/STTR are accessible to the medtech community. Additionally, you'll be strengthening AdvaMed's efforts to ensure these programs continue to spur innovation!
AdvaMed Grassroots
Help Keep the SBIR Program ALIVE
Send a message to your legislators