Add to iCal Calendar
Date/Time
Date(s) - 27 May 2021
10:00 AM - 11:00 AM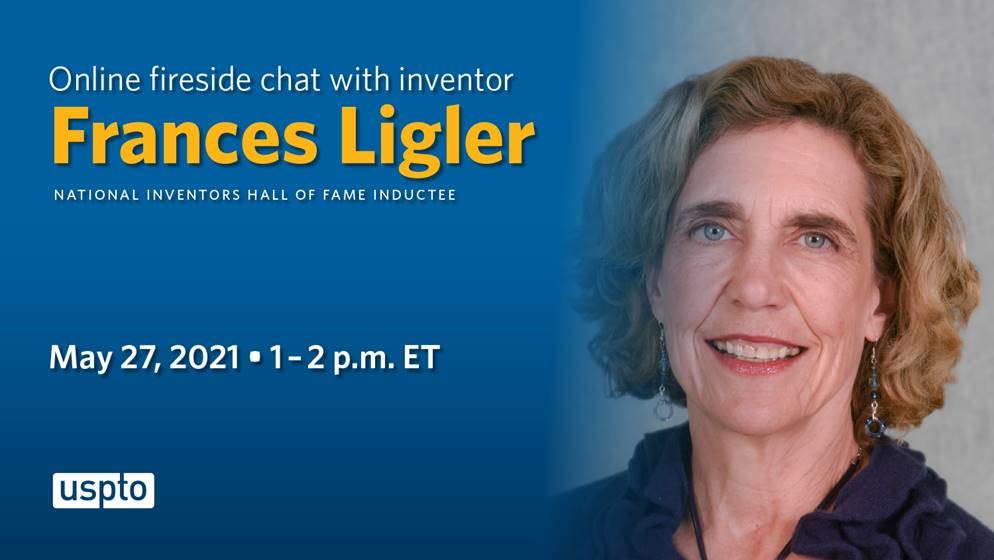 On Thursday, May 27, from 1–2 p.m. ET (10 – 11 a.m AZ), join us for an inspiring conversation about innovation with Frances Ligler, National Inventors Hall of Fame Inductee and leader in the optical biosensor industry, and Drew Hirshfeld, performing the functions and duties of the Under Secretary of Commerce for Intellectual Property and Director of the USPTO. Ligler will discuss her work as a groundbreaking biochemist and bioengineer and offer lessons learned from her personal journey.
Register early for this special event.
Ligler holds more than 30 U.S. patents, and her portable optical biosensors are used in labs, food production plants, clinics in developing countries, pollutant cleanup sites, and areas of concern for the military and homeland security. She has been named a fellow of the American Institute for Medical and Biological Engineering and is a member of the National Academy of Engineering.
This fireside chat is offered by the USPTO's Office of Innovation Outreach. For questions or assistance, please contact InnovationOutreach@uspto.gov.
Don't forget: The USPTO offers many informative presentations, panels, and chats year-round. Find one that interests you on the events page.