Add to iCal Calendar
Date/Time
Date(s) - 23 Jan 2020
5:30 PM - 7:30 PM
Location
Medtronic Tempe Campus Building 5

Join AZBio's Board of Directors and Arizona's Bioscience and Healthcare Community as we kick off 2020 with our friends on the Medtronic Tempe Campus.
Don't miss the Fireside Chat with Senator Kate Brophy McGee at 6 PM
As we kick off 2020, get the inside scoop on what is happening at the State Capitol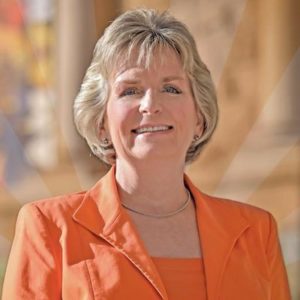 Senator Kate Brophy McGee serves as Chair of the Senate Health and Human Services Committee and a member of the Senate Education; Higher Education and Workforce Development; and Senate Ethics Committees.
Senator Brophy McGee is an important voice and key convener on both healthcare and education issues. A recognized champion for education, she worked with stakeholder groups to ensure that the design of future voter protected education funding proposals includes the Technology and Research Initiative Fund (TRIF) which has provided over $1 Billion in university research funding since its inception and funding for programs at our community colleges.
Senator Brophy-McGee also serves as a member of Arizona's Bioscience Roadmap Steering Committee.
Please register in advance so that we can plan for food and beverages and have a name tag ready for you.

Date: Thursday, January 23, 2020
Time: 5:30 PM – 7:30 PM
Location: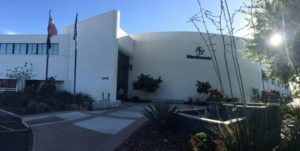 Medtronic Tempe Campus, Building 5
2110 W Medtronic Way, Tempe, AZ 85281

The reception will be held in MTC Building 5. Please check in at the back of the building through the patio entrance.
About Medtronic Tempe Campus
Established in 1973 by seven former Motorola engineers, the Medtronic Tempe Campus began assembling electronics for Medtronic's implantable pacemakers. Beginning with only 5,000 square feet of production space and a handful of employees, the Tempe campus quickly outgrew its roots. Today, the Tempe Campus has become the primary point for electronic solutions for implantable medical applications. We house more than 700 employees contributing to the Medtronic Mission in over 400,000 square feet of lab and production space.