Add to iCal Calendar
Date/Time
Date(s) - 18 Apr 2023
8:00 AM - 9:00 AM

In the wake of a run on Silicon Valley Bank, the important function of Treasury Management is in the spotlight again.
Join us in April for AZBioPEERS as we explore:
Your Fiduciary Responsibilities
FDIC Insurance and other programs that safeguard deposits
Options and Resources for Treasury Management
Tuesday, April 18, 2023
8:00 – 9:00 am
via Zoom
PANELISTS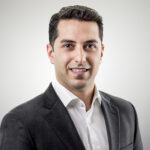 Bardia Moayedi is a corporate and securities partner, chair of the firm's Technology Industry Group and cochair of the firm's Life Sciences Industry Group. He primarily advises emerging growth and public companies throughout their life cycles as well as venture capital and private equity firms, particularly in the life sciences,
high-technology, financial technology, food and beverage, and clean-technology industries.
Bardia has significant experience representing companies and financial firms in a broad range of general
corporate governance and transactional matters, including venture capital financings, mergers and
acquisitions, debt offerings, spin-offs/divestitures, joint ventures, IPOs, follow-on offerings, and tender offers.
He is a trusted advisor, often serving as the go-to outside counsel or lead counsel to his clients.
Prior to attending law school, Bardia worked at a prominent investment bank, where he focused on hedge
funds and private equity funds. As an undergraduate, he played ice and roller hockey at UCLA.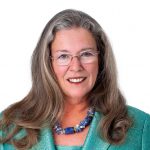 As President and CEO of AZBio, Joan Koerber-Walker works on behalf of the Arizona Bioscience and Medical Technology Industry to support the growth of the industry, its members and our community on the local and national level. Ms. Koerber-Walker is also a life science investor and has served on the boards of numerous for-profit and non-profit organizations.
Active in the entrepreneurial and investment communities, she also serves as Chairman of the Board of the Opportunity Through Entrepreneurship Foundation which provides entrepreneurial education, mentoring and support to at-risk members of the community, on the Board of Advisors to CellTrust, Inc. which provides secure communication technology to the healthcare industry, and as Chairman of CorePurpose, Inc. which she founded in 2002.
Her past experience includes two years as the CEO of ASBA (the Arizona Small Business Association), service as a member of the Board of Trustees of the National Small Business Association in Washington D.C., President of the National Speakers Association/Arizona, Chair of the Board of Advisors to Parenting Arizona, the state's largest child abuse prevention organization, as a member of the Executive Committee of the Industry Advisory Board for the Thomas and Joan Read Center at Texas A&M University, on the Board of Directors of the Arizona Technology Council, as Treasurer and Board Member for RiboMed Biotechnologies, Inc. and as an executive at Avnet, Inc, where, for over a 20 year, span she held a wide variety of roles in sales, marketing, technology, supply chain management, and global administration.