Add to iCal Calendar
Date/Time
Date(s) - 16 Aug 2022
8:00 AM - 9:00 AM

Business Basics Series- How To Build An Investable Team
Tuesday, August 16th, 2022   08:00 – 09:00 AM
Featured Speakers:
David Youngentob- Director, Willamette Valley Capital (https://willamette.vc)
Mara Aspinall- Managing Director, Bluestone Venture Partners
James Goulka- Managing Director, Arizona Tech Investors (ATI).
VCs and Angels often say the number one thing they look for in a company is a strong team. Please join us for a discussion of how to build a team that attracts investors for your company. 
Location:  Virtual via Zoom
About Our Speakers
David Youngentob – Director, Willamette Valley Capital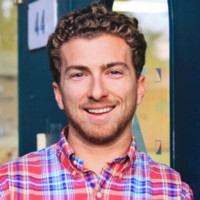 David is a finance & investment professional with experience spanning the management of $5B of technology development capital for Intel Corporation, $10M of venture fundraising across biotech, and technology businesses, and four years of experience at WVC sourcing and screening deals, leading diligence efforts, and serving as board observer to portfolio companies. David is also co-founder and Portfolio Manager of Greyhound Asset Management, LLC, a private investment fund centered in liquid securities exposure to connected world technologies and disruptive innovation firms. Strategist, opportunist, relationship builder, focused communicator, and systems thinker with natural and formally trained analytic skills in science, business, and finance.
David earned a Biotechnology B.S., cum laude from SUNY College of Environmental Science and Forestry; Molecular Biology M.S. and Finance MBA from University of Oregon, and membership in Beta Gamma Sigma honors society.
Mara Aspinall- Managing Director, Bluestone Venture Partners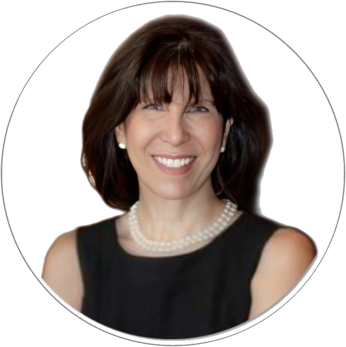 Mara Aspinall is a healthcare industry leader and pioneer with a commitment to active civic involvement. Aspinall is Co-Founder and Managing Director of BlueStone Venture Partners.  Aspinall also heads the Health Catalysts Group publishing the popular Health Catalysts Diagnostics Year in Review. Aspinall is an advisor to The Rockefeller Foundation on COVID diagnostics.
Aspinall is passionate about education on diagnostics, genomics, and personalized medicine. To that end, Mara co-founded the School of Biomedical Diagnostics at Arizona State University, the first school dedicated to Diagnostics as an independent discipline.
Aspinall served as President and CEO of Ventana Medical Systems, now Roche Tissue Diagnostics, a $1 billion division of the Roche Group. Previously, she was President of Genzyme Genetics and Genzyme Pharmaceuticals.  Deeply committed to expanding learning, Aspinall was an active member of the US Health and Human Services Secretary's Advisory Council on Genetics, Health & Society (SACGHS) in the Obama and Bush administrations. Aspinall is also certified in Cybersecurity Oversight from Carnegie Mellon University.
Mara was named Arizona Biosciences Leader of the Year by the Arizona Bio Association and one of "100 Most Inspiring People in Life Sciences" by PharmaVOICE and one of Women Inc.'s Most Influential Corporate Board Directors. Ms. Aspinall holds an MBA from Harvard Business School and a BA from Tufts University.  She is a member of the Board of Directors of several publicly traded companies including Abcam plc, Allscripts, Castle Biosciences, DA32, OraSure, and Blue Cross Blue Shield Arizona. She also is a Board Member for Pyx Health and is a Board Observer for GT Medical Technologies.
James Goulka- Managing Director, Arizona Tech Investors (ATI).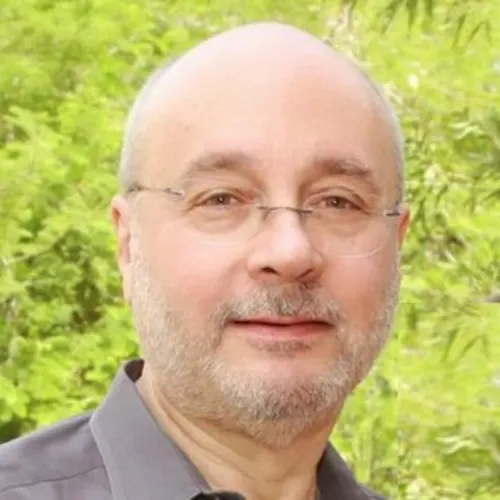 ATI is comprised of about 90 men and women who invest their own resources in disruptive startups in information technology and life sciences. Since its inception in 2007, ATI members have invested, directly, through entities and through three funds, in 56 companies, 46 of which are Arizona-based.
Goulka previously served as CEO of software companies NetSelector Inc (sold to Apple, Inc), Jump-Start Solutions, and bid4real.com. Additionally, he was CEO of the National Technology Transfer Center, which commercialized IP developed in all 10 NASA labs and parts of the Department of Defense; the Frank Lloyd Wright Foundation, the Frank Lloyd Wright School of Architecture, and Taliesin Preservation, Inc.; and served as COO and CFO of Encyclopaedia Britannica Inc. and its world-wide subsidiaries. At Britannica, Goulka was responsible for digitizing the product line. Goulka began his career in corporate finance and private equity at JP Morgan Chase and Citibank.
Goulka is a governing or advisory board member of several ATI portfolio companies. Previously he was Chairman of Merriam-Webster Dictionaries and most of Britannica's world-wide subsidiaries, and a board member of various early stage companies. His not-for-profit board involvement included Steppenwolf Theater Company, Chicago Shakespeare, the Dallas Zoological Society, and the Associate Board of the Cox School of Business at Southern Methodist University, as well as multiple social service boards. He has also served on elected school and township boards.
Goulka holds two degrees from Yale.