Add to iCal Calendar
Date/Time
Date(s) - 23 Jun 2021
10:00 AM - 11:00 AM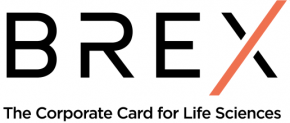 Please join us as the CFOs of Brex and Carta share their tips for building investor pipelines and managing equity dilution. They've raised over a dozen rounds at multibillion dollar valuations, so you don't want to miss out. The chat will be moderated by Andrea Baptiste, a serial founder and the lead of Global Strategic Startup Connections at AWS.
When: Wednesday, June 23 at 10am PDT / 1pm EDT
Agenda:
§ How to build investor pipelines in seed and series A rounds
§ Proven strategies, tools, and tips for raising a round
§ The impacts of early dilution on your business
Spots are limited. Please sign up soon to save your seat!
DID YOU KNOW
AZBio Members get special benefits on BREX via our BIO Business Solutions Program? Learn more here.
Through its partnership with BIO, the Arizona Bioindustry Association (AZBio) offers its members the opportunity to take advantage of the BIO Business Solutions® programs.
There is no fee for AZBio members to participate.