Add to iCal Calendar
Date/Time
Date(s) - 9 Nov 2021
8:30 AM - 9:30 AM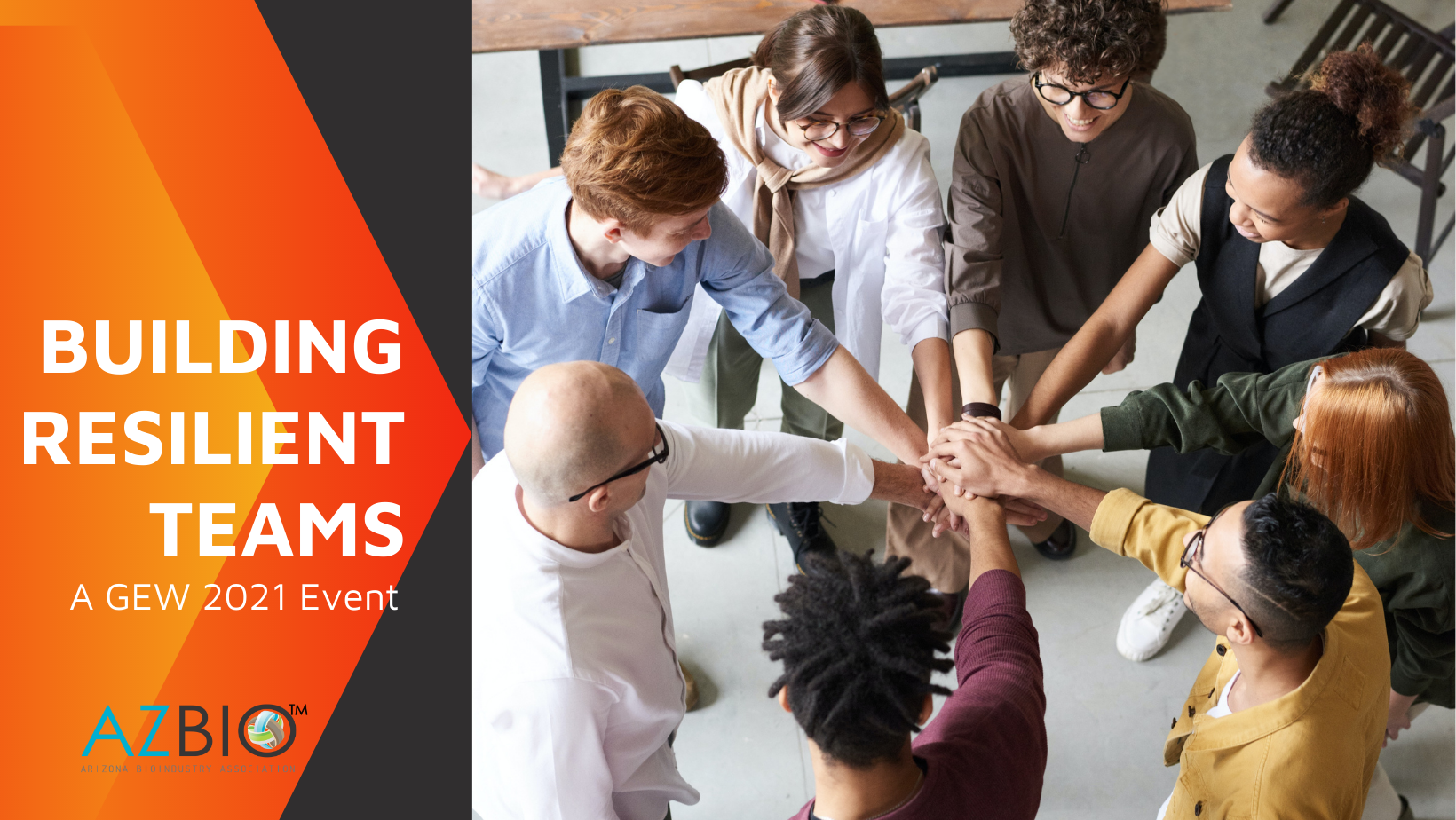 The world is forever different. Building high-performing global operations in the advanced technology sector of Healthcare and Life Sciences that innovate solutions, drive process improvements, optimize patient outcomes, and deliver ongoing shareholder value is more critical than ever. Organizational change drives value by focusing on the people-side of transformation – changing the behavior, mindset, capabilities, culture, and collaboration, to work in the new paradigm.
When working in Life Sciences, challenges are common. It may be a design challenge, a manufacturing challenge, the need to find funding, the need to find the right partners, the list goes on. Building a resilient team with the capacity to manage change and adapt quickly from difficulties is a key to success. This session addresses the critical areas of focus to help people be successful in an ever-changing world.
Join us for Building Resilient Teams – a GEW 2021 Event.
Presented by AZBio and Verigility
Tuesday, November 9, 2021
8:30 am – 9:30 am via Zoom
About Verigility
Verigility, head quartered in Phoenix, provides flexible, innovative, and practical Management and Technology Advisory services to Healthxare and Life Sciences customers that are delivered by experienced, accessible, and ethical professionals. Singularly invested in Client Outcomes. Verigility is helping our clients as they pursue growth opportunities and tackle multiple scientific, business and regulatory challenges. Leveraging our experience and capabilities, we are helping our clients lead and shape the global life sciences marketplace.
About GEW 2021
Global Entrepreneurship Week is a massive campaign to celebrate and empower entrepreneurs in every country and community around the world – especially those individuals who face structural barriers or may have never considered the idea of launching their own startup. Each November, 10 million people take part in tens of thousands of activities, competitions and events that inspire them to act and provide them with the knowledge, experience and connections they need to succeed. Learn More