Add to iCal Calendar
Date/Time
Date(s) - 9 Dec 2020
2:00 PM - 3:00 PM
Meet the leaders of a student R&D team at ASU taking aim at some of Arizona's biggest challenges
Date And Time
Wed, December 9, 2020
2:00 PM – 3:00 PM MST
About this Event
Join us for a CivEx discussion with researchers from Arizona State University's Luminosity Lab—including several Flinn Scholars. Learn how the team, including some students who are just college freshmen and sophomores, are pursuing novel solutions to some of Arizona's greatest challenges.

The Luminosity Lab Leadership:
Mark Naufel, Executive Director
Tyler Smith, Associate Director
Robb Oliveri, Project Manager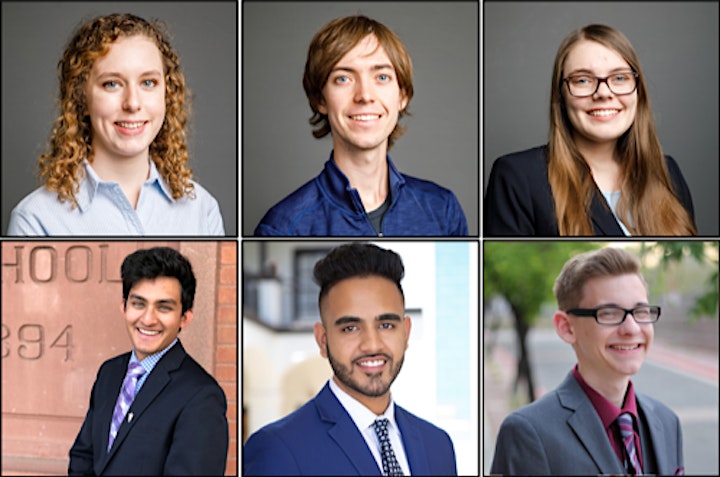 The Luminosity Lab Students:
Clara Hall
John Patterson
Katie Pascavis
Shakki Bhat
Nikhil Dave
Nathaniel Ross
The Luminosity Lab at Arizona State University is a student-driven research & development lab that leverages the network and partnerships of the nation's largest public university, expertise from academic and industry professionals, and the energy and creativity of its student members, to solve pressing and complex societal problems.