Add to iCal Calendar
Date/Time
Date(s) - 18 Jan 2022
8:00 AM - 9:00 AM

The Building Blocks of your Company: Crucial Start-Up Considerations from Incorporation to Issuing Founder Stock to Initial Invention Assignments.
Tuesday, January 18th, 2022   08:00 – 09:00 AM
Featured Speaker:
Helen Goldstein, Perkins Coie, LLP
Please join us for a discussion of things to consider when incorporating.
Location:  Virtual via Zoom only
About Our Speaker
Helen Goldstein, Perkins Coie, LLP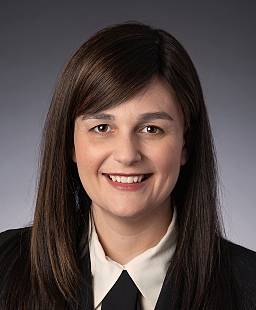 Helen Goldstein focuses on corporate law, mergers and acquisitions, and securities. She maintains a general cross-industry practice, but has experience advising companies that transact in highly regulated or intellectual property rich environments such as the pharmaceutical industry.
Her work at Perkins Coie focuses on Corporate & Securities, Emerging Companies & Venture Capital Law, and Technology Transactions & Privacy Law with companies in the Healthcare, Biotechnology & Pharmaceutical industries.
She is a graduate of the Arizona State University, Sandra Day O'Connor College of Law, J.D., magna cum laude and University of Nottingham, LL.B., with honors. Learn more about Helen