Add to iCal Calendar
Date/Time
Date(s) - 10 Aug 2021
11:00 AM - 12:00 PM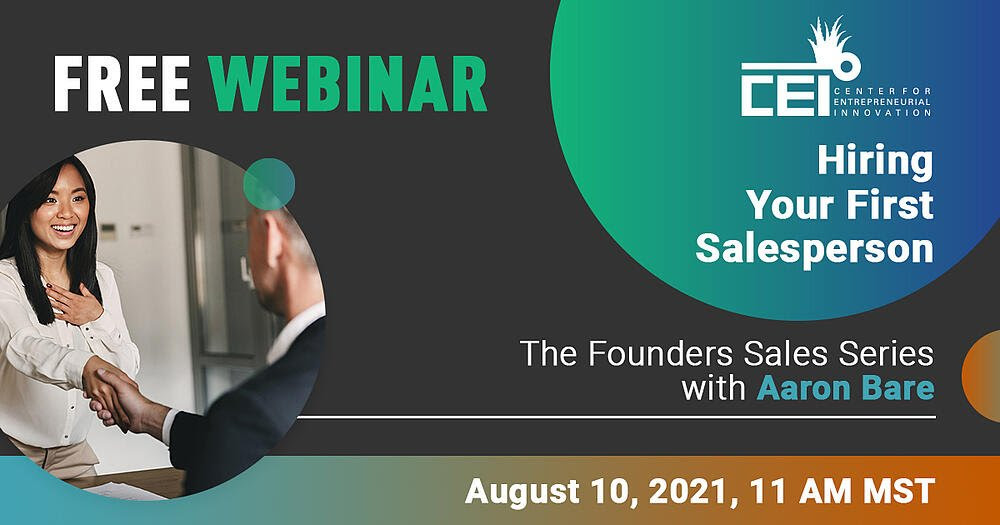 To make sure founders are ready to bring on new talent, our second installment of the Founders Sales Series will explain how to find and hire a goal-oriented salesperson who aligns with their company's values.

Interested in learning more? Join our upcoming webinar for hiring best practices and to preview the 4-week course that launches in September!
Serial entrepreneur and sales expert, Aaron Bare, will explain:
When to hire at the right time to meet your revenue goals
Who to hire first and what skills, experience, and characteristics you should look for
How to measure sales based on company goals and create a consistent, collaborative, and repeatable process
When to grow your sales team and avoid common pitfalls that come with expansion
This free webinar will provide a preview to the full, 4-week course and show you how to take the first step in adding a key member to your team.